Last update: March 2022 adding examples at the bottom of the article
Site speed is one of the most important drivers for conversion along the online sales funnel.
In fact, according to research:
A 100-millisecond delay in website load time can hurt conversion rates by 7 percent
A two-second delay in web page load time increase bounce rates by 103 percent
That's why at OneStepCheckout, we code our extension in a way that not only our product works with most third-party solutions in the Magento ecosystem but also so that the checkout page loads FAST.
Shoppers have less and less patience and from the moment they land at your store, they are quickly annoyed when they need to wait for pages to load.

In that spirit, we are delighted to announce our partnership with Hyvä Themes (Hyva.io), a new front-end experience that will make your Magento 2 store uber fast, convert better while requiring minimal hassle from your developers.

Willem Wigman, Founder and CEO at Hyvä said:

"We're trying to build a solid ecosystem around Hyvä Themes to create high quality customer experiences with Magento 2 and we consider OneStepCheckout among the highest respected extension providers out there. Naturally we're super excited about our partnership."
The Hyva.io start-up company was created by Willem Wigman, a well-respected Dutch Magento developer who launched the Hyvä Themes product at the beginning of 2021.
Within 6 months over a hundred eCommerce agencies adopted the product and Vinai Kopp, Magento trainer, video creator, Magento Certification Advisory Board member and 3 times Magento Master, joined the venture.

With Hyvä, you can build a great user experience on top of Magento 2. Its performance is equal to – and often better than – any headless solution currently available. On top of that, much fewer resources are required to build a storefront with Hyvä, both in infrastructure and development time.

This means:
a better shopper experience
improved online sales conversion
quicker time to market
with a lower investment
lower TCO
"In a world where online shoppers are increasingly demanding, where competition has never been stronger and where PWA is not affordable nor accessible to all yet, Hyvä comes at the perfect time to allow Magento Open Source and Adobe Commerce stores to offer a very appealing front-end experience while making the most of the power and flexibility of their eCommerce platform", observes Thien-Lan Weber, CMO at OneStepCheckout.

This announcement is just the beginning of a strategic partnership and more in-depth integration news is coming in the next few months.

The initial response to the partnership has been phenomenal. Upon hearing about the news, Andrew Cattarin, eCommerce Manager at The Gamesmen.com.au, Australia's first independent video game retailer running since 1982, said: "Love that you're supporting what I strongly believe is the future of Magento 2 for the SMB market – so glad we chose onestepcheckout.com"
Live example of a Magento 2 store using Hyvä and OneStepCheckout: haardenexpert.nl
The browsing experience is lightning-fast and shows great SEO scores on every device.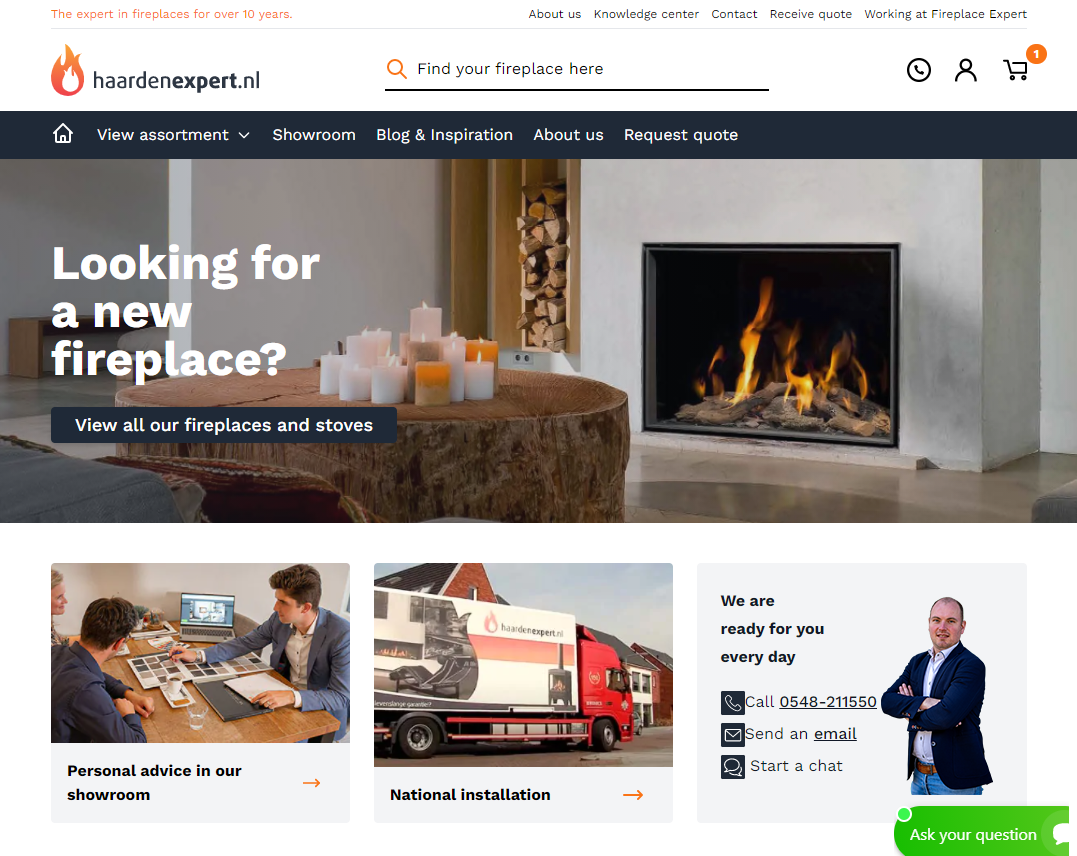 Checkout powered by OneStepCheckout (version 1.2.050), fully compatible with Luma Checkout fallback from Hyvä.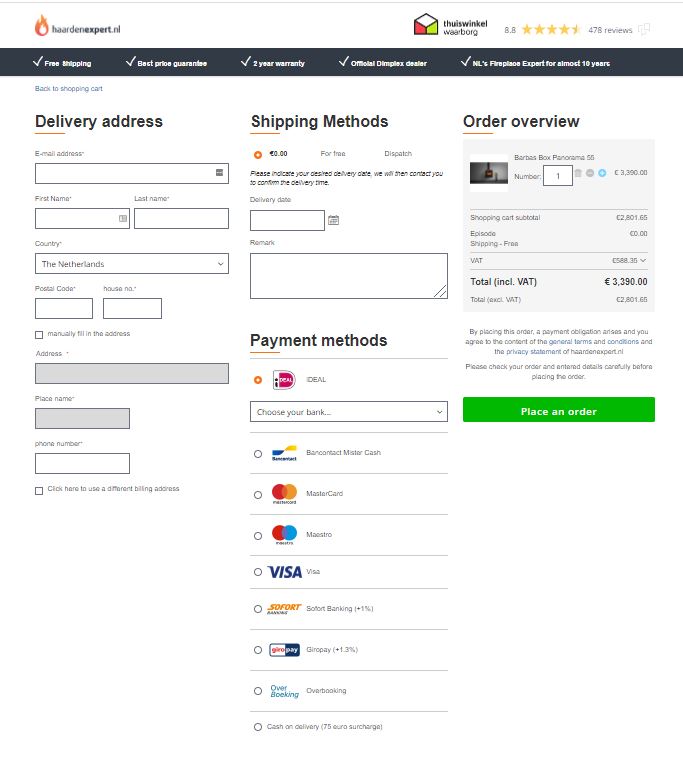 " If SEO is important for your company, you could change to Magento 2 with Hyvä, without any doubts. […] This module gives you the chance to build a very fast and quick website including compatibility with crucial extensions such as OneStepCheckout." Niek Meijer – Haardenexpert
Read the whole merchant interview with Haardenexpert