Hi Everyone
This year has been really busy at One Step Checkout. So busy we even failed to wish you a Merry Christmas 2015 and thank you for your support and contribution allowing us to make our annual donation to Kiva charity. Thanks to our clients, resellers, affiliates we have now made 227 loans.
We are appointing a Chief Marketing Officer (CMO) who will bring best practices from leading global companies to take the company to the next step. This year she will be focusing on nurturing and further developing our relationships with our existing customers, distribution and industry partners but also translate our current achievement and reputation into a strong brand that will allow OneStepCheckout to acquire more customers, faster.
Who is she?
Thien-Lan Weber is an international marketer with 15 years experience with tier one companies such as Accenture, Clarins or Johnson and Johnson. She was born and raised in France and holds a Masters Degrees from HEC Paris School of Management.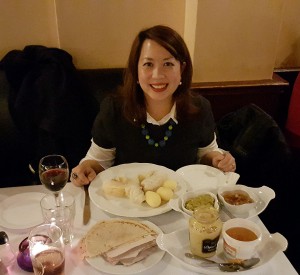 She joined the broader Magento ecosystem when she was recruited to build and grow the eBay brand in Australia in 2007. In 2010 she moved across to PayPal where she held several marketing positions and left in 2014 to bring her family back to Europe. After one year spent in Zürich, she finally settled down in Oslo where the grass is greener (when it's not white) and where our company is based.
Fun facts about her? Her background is Vietnamese and her first name means "Heavenly Orchid". She is also a proud mum of two young boys, enjoys karaoke and is a real foodie.
Please join us and welcome her to the Magento inner circle. She is looking forward to meeting many of you in person at upcoming industry events.
Don't miss a thing and follow us the way you like it: Twitter, Facebook and LinkedIn..