GUEST BLOGGER INTRO:
Today we're having the pleasure to host our first guest blogger: Ceyhun from Blackbird Agency. We first connected through social media and met in person at eCommerce Paris Retail Week last month. We love Blackbird because the team is nimble, fun but also highly competent. They even wrote a book about Developing Extensions for Magento 2. No surprise the agency is well respected by authoritative French Magento experts like Christophe Le Bot at X2i.
Ceyhun is focused on helping Magento merchant deliver their goals (pun intended, see his bio below). He's sharing with us how Magento merchants can stand out thanks to a content oriented strategy and provides tips on how to nail the execution.

Why do merchants need to focus on Content?
Some may think selling online is becoming easier with all the new eCommerce tools and services available today. Wrong! Truth is, it's getting trickier to stand out considering all the competition increasing worldwide. Therefore businesses need to find an edge and are focusing on highly-rated content marketing strategies in order maximize their ROI.
As per this insightful article about How to manage and present content by X2i (in French), content allows three things:
to express the brand's identity and make the brand stand out from the crowd.
to guide users through their shopping journey. Content can inform, reassure, convince, create a rational and an emotional connection with the product.
Last but not least, content helps with SEO and ranking in search engines for a better visibility of your store.
Building a broad content-oriented store is becoming essential for an online business. But before shaping your content strategy, you need to think about the technical implementation of your forthcoming actions. How will all my pieces of content be structured and organized on my eCommerce website ?
Magento is cool but it's not a CMS
Magento is a powerful and highly scalable platform for online shops, but it's not a Content Management System (CMS). Core functionalities related to content management are limited to the production of independent CMS blocks. It becomes complex to compose with various content types without dealing with structured content.
Those CMS blocks will allow you to create a blog appearance, but you wouldn't create any automatic dependencies between your blog and other content types of your website. For example, if you are selling sportswear products, you would be happy to assign a blog post on "how to choose the best shoes for hiking" to the hiking products pages.
Managing various content types is a deal breaker on Magento. Many brands are betting on content strategies but quickly face a major show stopper: technology. At Blackbird Agency, we've been facing the same issues in almost all our projects. Just like our fellows in the Magento Community, we love problem solving challenges, so we started to think about recreating a complete content management tool for Magento.
Based on the same structure of Advanced Custom Fields for WordPress, we built a Advanced Content Manager extension (ACM) to respond to this current headache for online sellers. We built it because we knew many developers like us had enough to deal with non-structured independent content blocks.
Our idea around ACM is to bring real CMS features to implement various content types :
Blog (posts, authors, comments, etc)
News feed
Testimonials
Custom menu
Look book
Documentation
Videos list
Team presentation
Store Locator
etc…
These features can compose with all kinds of fields : text, password, WYSIWYG, radio buttons, images, cropping tool, Product relation, etc. We also make sure to support multi store and multilingual aspects with a strong SEO friendly behavior (native meta tags management and open graph tags).
What's more, we made a very simple layout manager so anyone with basic Magento back office knowledge can create and manage content. If you are familiar with the Magento back office, you will adopt ACM features very quickly. Try it on our demo store to see how easy to handle it is !
What are you going to do with all that time in your hands? Monitor your results!
Today's internet users have a better knowledge to determine what is a good content and what is not. Providing plenty of non-relevant content would harm your business and it's why you need to focus on what you say and not how do you say. If you spend your whole energy on struggling with the non-structured CMS blocks, you would miss the big picture.
Measuring the performance of your actions is the key to establish a lean process for your content strategy. Many KPI's will provide you an overview of your content strategy and help to shape your plans.
Here are the top metrics you should be focusing on:
Web analytics: Bounce rate, page views, session duration
SEO optimization: Organic impressions, keyword conversion rate
Social Sharings: Impression and engagement rate
Across our various projects, we observed, in the six months following the implementation of the ACM extension:
an average of 30% increase in page views
longer session duration
lower bounce rate on landing pages
Better structured content is also allowing you getting focus on strategy, planning and content creation vs. technical implementation. It's worth investing in a proper content management system like ACM so you spend less time with tasks that bring less value.
Magento merchants examples
Beiser-se.com, the European leader in agricultural products, implemented a whole video sharing platform on their online store. What they found the most valuable is how modular ACM is. It allowed them to create only the exact content type they needed.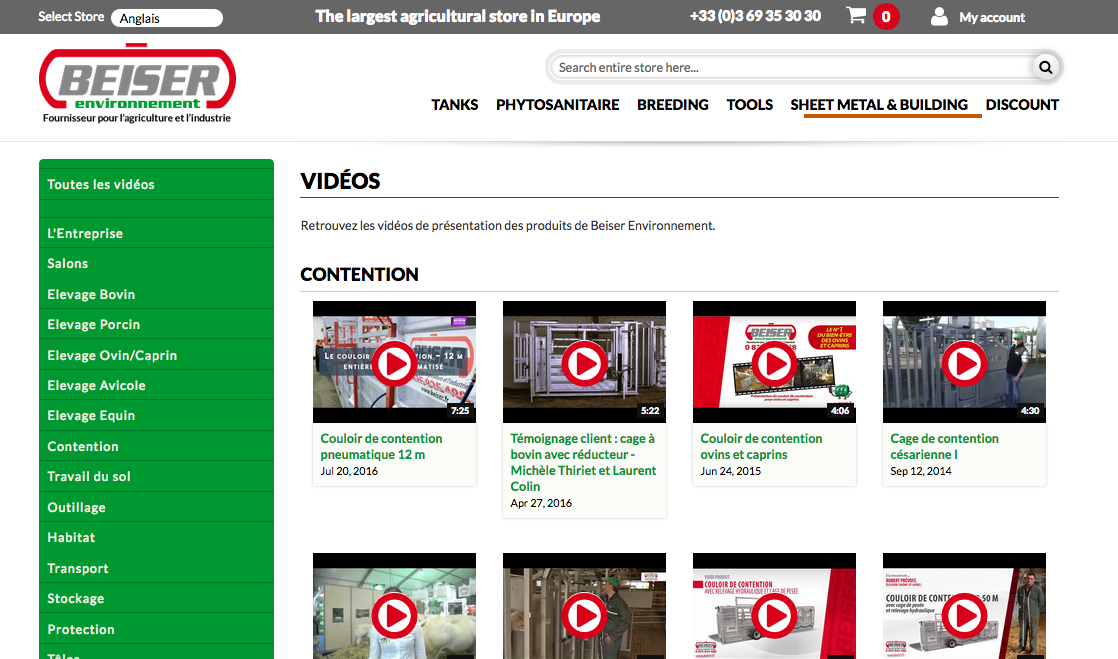 Gouiran is a French cosmetic brand who needed a custom blog type. ACM allowed them to implement a highly-scalable and personalized blog management solution.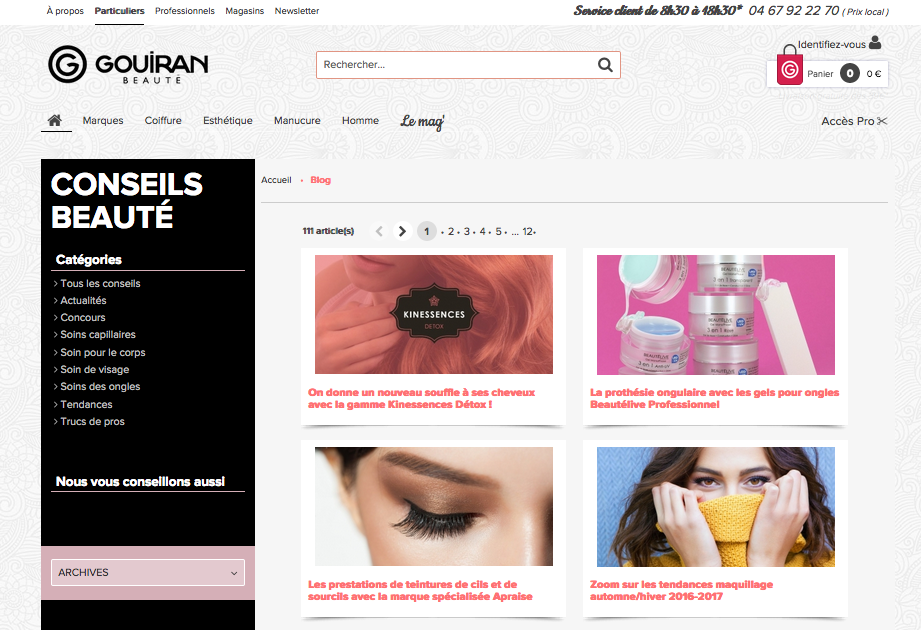 Bottom line:
Content becomes a real differentiator for online stores but all boils down to execution. Find the right tool that places the right content where it's the most relevant in a cost and time effective manner.
Read here more information about Advanced Content Manager extension available for Magento 1 and Magento 2.
Start a conversation with Ceyhun at Blackbird Agency