With Christmas just around the corner we'd like to inspire you with beauty and show you best practices from the jewelry and watch industry.
The jewelry industry is expected to reach €250 billion by 2020
According to this article by McKinsey &Company,  annual global sales of €148 billion are expected to grow at a healthy clip of 5 to 6 percent each year, totaling €250 billion by 2020. Consumer appetite for jewelry, which was dampened by the global recession, now appears more voracious than ever. The article notices how the current pace and dynamics of the jewelry and watch industry if following that of apparel with key trends around, including:
Internationalization and consolidation: wow did you know that the Swatch group acquired Harry Winston in 2013?
Growth in branded jewelry driven by these interesting consumer insights, unveiling the high potential target audiences

"new money" consumers who wear branded jewelry to show off their newly acquired wealth (in contrast to "old money" consumers, who prefer heirlooms or estate jewelry)
emerging-market consumers, for whom established brands inspire trust and the sense of an upgraded lifestyle—a purchasing factor quoted by 80 percent of our interviewees
young consumers who turn to brands as a means of self-expression and self-realization

Distribution channel shifting towards mono brand stores and online stores vs multi brand stores or department stores. What a perfect transition to now focus on eCommerce.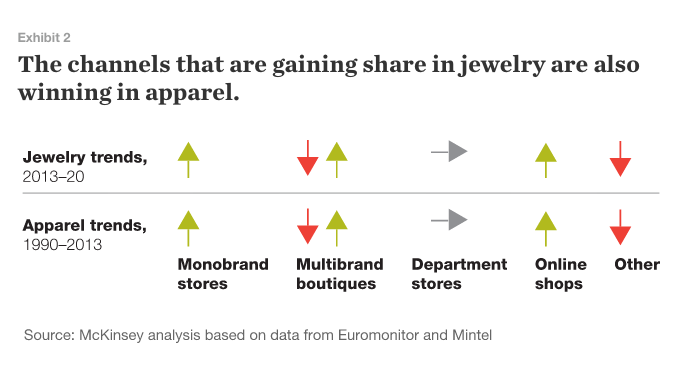 Online Jewelry and Watch market revenue reached $6Bn in 2015 and has been growing at 13%
The share of jewelry and watches sold online is growing twice as fast as the overall industry and is expected to account for 10% of the overall market by 2020 (from 4-5% today).
Here are some noteworthy events showing where the industry is moving:
Tiffany&Co and NET A PORTER announced their global collaboration last April, increasing Tiffany's eCommerce presence from 13 countries to 170 countries!
Gleem & Co launching to address the $250 billion market of beautiful, high-quality used jewelry that "rests in the gap between the auction worthy and the pawn shop remains" like
Etsy or most importantly eBay are increasingly successful. In the US alone a watch is purchased every 3 sec on eBay and in Australia a piece of jewelry is purchased every 12 seconds. Checkout eBay's latest Diamond Buying Guide recently added to reassure customers ( probably helping with SEO by the same token)
The rise of " try-at-home" on "view on demand" services allowing the break the biggest barrier that prevents consumers from purchasing jewelry online (see illustration below)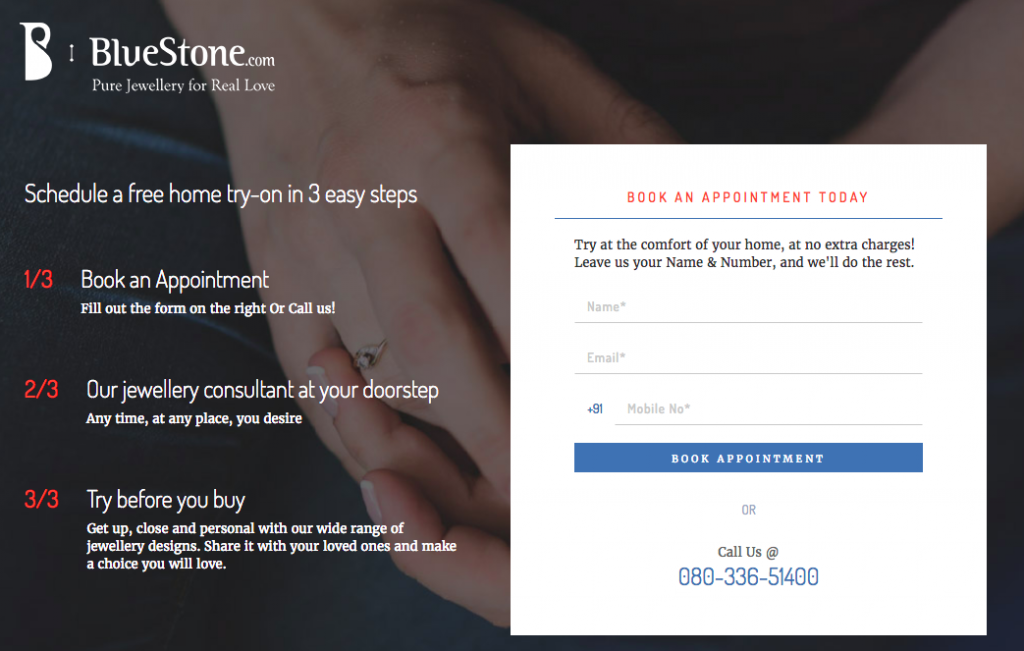 Example of Jewelry and Watch stores on Magento
Myth-buster: a one page checkout is not suitable for stores selling high value items: FALSE!
What also inspired me to cover this industry here, is the misconception that customers don't want a too efficient and fast checkout process when they purchase high value items. Some might think that online shoppers need time to think, to review things carefully and are scared they might spend a lot of many just on the click of a button. THINK AGAIN.
Our customer showcase includes hundreds of Jewelry and Watches Magento stores who understand the value of simplifying checkout to reduce their cart abandonment and increase their conversion rates and ultimately increase sales.
We have hand picked a couple to show you in greater details below that conversion starts with trust and is nailed with a user friendly checkout.  Along the way we're going to highlight best practices that allows those stores to build that essential trust… let's go!
WATCHES: Magento store best practices
Citizen Shop UK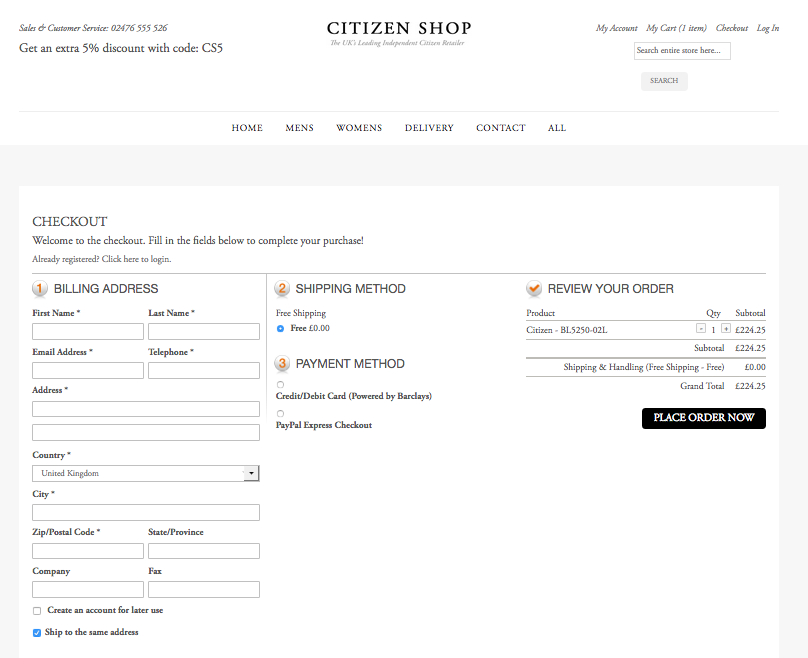 Michel Herbelin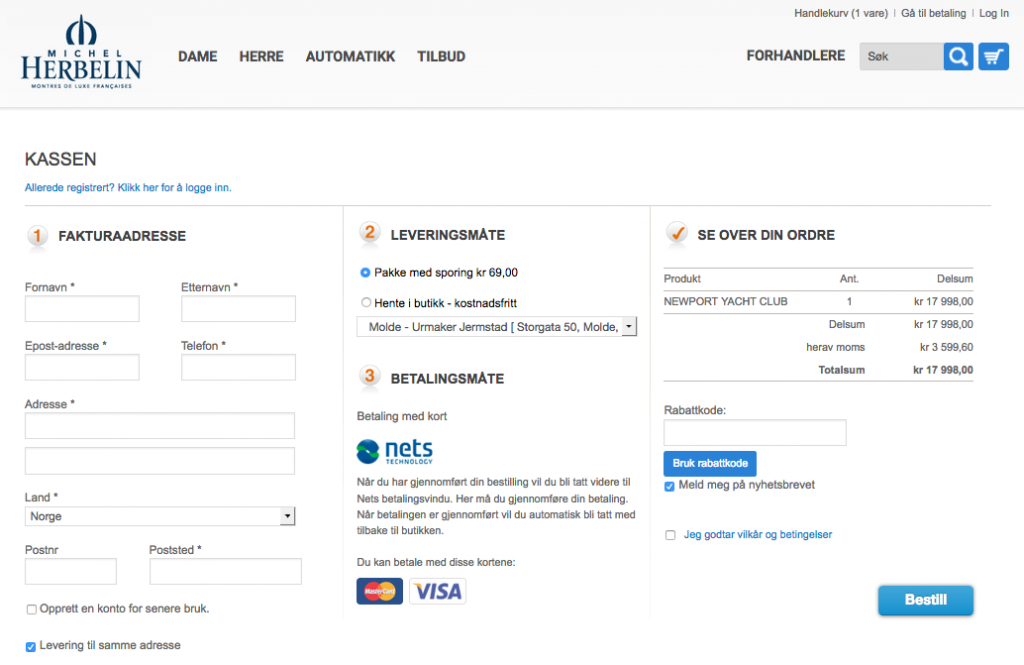 JEWELRY: Magento store best practices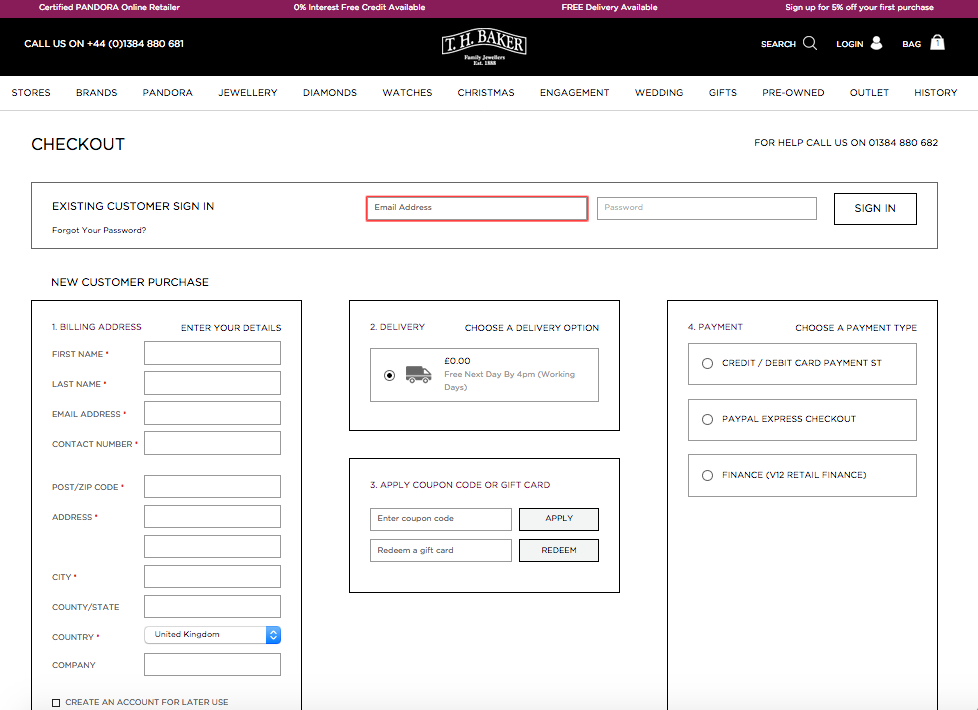 Theo Fennel
How to build consumers trust on Magento stores selling high value items?
Trust is essential in this industry category. eCommerce merchants have to earn along the shopper experience or path to purchase. It starts all the way from their brand awareness and traffic generation campaigns through to their online store experience. What best practices did we pick up from the examples above?
comprehensive and accurate product descriptions
detailed and high quality product pictures
trust badges
customer reviews
phone number or live chat to contact customer service
physical store credentials
refunds policies
"As featured in [insert reputable media outlets]"
brand trademark
TV advert
high quality content
superior design using all the codes from luxury brands
secured transactions
How about you? How do you build trust on your Magento store?
Leave your comment on our Facebook page!