GUEST BLOGGER INTRO:
Today we're having the pleasure to host our first guest blogger for 2017: Megan from Springbot. We first connected through Twitter. Springbot creates very high quality and frequent content to help online shops succeed. They also add a lot of humor and personality to their feeds. They are the exact opposite of robots! Look at them: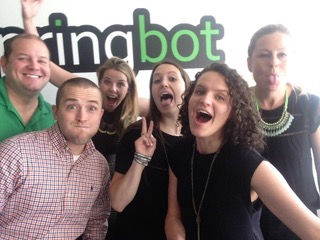 So let's assume you've had a great end of 2016 sale, even better because you had a state-of-the-art checkout that boosted your conversion. Here are Springbot's tips to help you increase the Customer Lifetime Value (CLV) of the customers you just acquired.
How to increase CLV of new customers recently acquired over the holidays
Each year, digital marketers take full advantage of the huge uptick in consumer spending that happens during the holiday season. Although things eventually settle down and consumers return to their average spending habits once more, there is still an opportunity to keep your conversion rates at a holiday-level high and max out your ROI.
All you need to do is get your holiday shoppers to stick around all year round. How can you achieve such a feat, you may ask? We're so glad you asked!
Segment Your Holiday Shoppers and Revisit Them ASAP
Holiday shopping campaigns for 2016 may be officially wrapped up, but the work isn't done just yet. In fact, it's now critical that you revisit your holiday shoppers quickly if you want to turn them into year-round customers.
According to one study, nearly 70 percent of a customer's first-year spend comes during their first 30 days as a customer. The chances of a customer making a second purchase may be as low as 32 percent, but this percentage grows with each subsequent purchase.
This means that you need to put store back in front of holiday shoppers quickly if you want to convert them into year-round customers. By creating a customer segment of those who purchased from you during the holiday months, you can send them personalized and targeted ads that will convince them to buy from you again. Give your offers an expiration date to encourage them to make that second purchase quickly! That way, you can increase your chances of converting them into a life-long customer.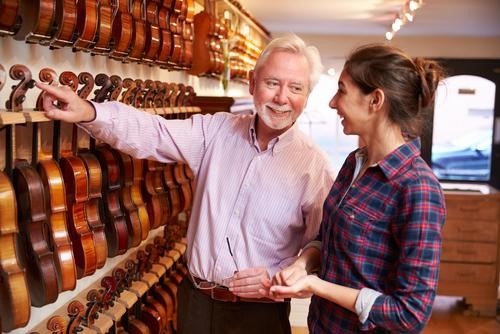 Keep Your Business on Their Mind
A good first impression can sometimes make your business unforgettable, but let's be honest—people have busy lives and will often forget about your business once they make a purchase.
What can you do to keep your business in their minds after the sale is finished? One way is to collect their email addresses and set up automated triggered email campaigns. Set up email campaigns like a Welcome message and Post-Purchase series to introduce new customers to your brand, build loyalty, encourage reviews, and more.
Provide Them with Valuable Information
Consumers are constantly being bombarded with ads that are trying to coerce them into making a purchase, and this is ramped up even more during the holidays. Give your customers a break from the constant sales and offer them something valuable in the way of content.
The best types of content are ones that solve your customer's problems. With helpful content, you become not only a trusted business, but also a customer's go-to resource for their most pressing questions. This turns a one-time shopper into someone that has a reason to keep returning to your site.
Start a Loyalty Program
Another great way to turn a one-time holiday shopper into a consistent customer is by starting your own loyalty program. Loyalty programs can be extremely effective for rewarding your existing customers and fostering loyalty to your brand.
Loyalty programs can reward customers for more than just purchases. They can also be used as a referral tool to bring in new customers, inspire customers to write reviews for your store, and encourage them to share your products on social media.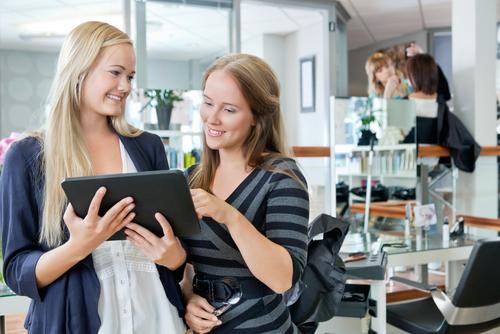 Wow Them with Customer Support
Perhaps one of your customers had a good first impression when they purchased from you in the past, but now they're having trouble during the checkout process. How your customer support handles the situation could decide whether they come back to buy again or write your eCommerce store off for good.
Providing exceptional customer service is essential if you want to turn a one-time buyer into a year-round customer. It takes just one bad experience for your customers to turn their back on your online store, so make sure that your support team can wow them at every opportunity.
Final Words
Even after you have successfully converted your visitors into buyers, it's important to think long-term. With just a few key strategies in place, you can turn your holiday shoppers into year-long customers and get ahead of the competition.