With Magento and Magneto come the X-Men,
so what's more natural than to introduce you to X-Payment today?
Interview with X-Man Alex Mulin
1) Tell us about your origins, where you grew up and how you got involved with technology
I was born in the USSR before its collapse, in city of Gomel in what is called now Republic Belarus, but almost whole my life is associated with city of Ulyanovsk, Russia (
http://bit.ly/ulyanovsk
) where my parents moved in a couple of months after my birth. It is a nice small city located in 800kms east of Moscow right in the center of European part of Russia.It is known as birthplace of Comrade Lenin 😉 but also it has several technical universities and high schools mainly because Ulyanovsk was a center of Soviet military industry and production.
I got my Master degree in software engineering and development in Ulyanovsk State Technical University, but in reality I've never earned a single dollar/ruble/pound/euro doing any software programming. Somehow right after graduation I went to sales & marketing route but having technical background did help a lot since I have been working in IT-industry all the time.
2) How and when did you start working with eCommerce?
After I returned from Sweden where I spent 5-6 months back in 2001-2002 I changed a couple of jobs in Ulyanovsk before I joined a small local company that specialized in doing e-commerce sites and software for customers from all over the world.  I am still with that company.
3) How long have you been in the Magento Ecosystem and how did it come about?
In Magento Ecosystem since 2011 or 2012 I believe. We created a web app for PCI compliant credit card processing when VISA and the PCI Council started to enforce using PA-DSS certified software by vendors, agents and merchants and Magento was on our list to integrate it with.
4) Tell us about X Payments, how did it all started and what's your role there
At the very beginning of X-Payments I didn't have any role in this project.  When management started to look for a dedicated product manager I applied, but failed competition. I didn't give up and when my management decided to find a better product manager in a year I applied again and won 😉
Initially X-Payments was just PA-DSS certified middleware for PCI compliant credit card processing for online merchants who use solutions like Magento. I realized it is too limited functionality and that merchants need more, so X-Payments idea was changed to PCI compliant credit card processing and storing for recurring charges. Also, we launched hosted version.
There is always something new. I don't do the same thing all the time. There is always something new you need to figure out what to do and how to do that. I really wear many hats in my team. I manage X-Payments product, I organize meet-ups with our customers and partners, I travel to USA, UK and other countries, etc.
6) What problem is X-Payment solving for merchants?
You control your whole checkout (no redirects and popups anywhere), you can implement credit card saving in your shop and stay safe & PCI compliant, you can sell subscriptions and do recurring charges, when a customer calls in – you can add anything to their previous order and charge their credit card on file right in your Magento shop back-end.
7) Which customers are you the most proud of and why?
I can't mention names. You see we provide service related to credit card processing and many merchants are concerned about such things. But I can share some good success stories:
1) Online Food Supermarket in NY
Online food supermarket in New York needed secure and PCI compliant way to integrate with their payment gateway (SkipJack) to implement credit card  processing as one of their major payment methods. X-Payments integrated into their checkout seamlessly and looking natural provided highest conversion rate among other payment methods available in their checkout routine. Shop back-end staff enjoyed working with X-Payments, too as they have no troubles working with their accounting/order management software because X-Payments passes back to their Magento based shop 1st six and last 4 digits of shoppers credit cards.
2) Multi-store in Consumer Electronics across the USA
Multi-store implementation of X-Payments used with 7 Magento based shops for processing via Chase Paymentech Orbital. They use X-Payments Multi-store edition to connect 7 online electronic shops which serve different regions in the USA.  X-Payments is their main credit card processing method. Main KPI here was conversion on all types of devices used by shoppers as well as recurring orders placed by repeat customers using credit cards saved in their accounts via X-Payments.
8) What is your top tip for a Magento merchant?
Use right checkout that will provide you with the best conversion rates possible! Easy checkout routine = more orders and customers.
Implement credit card storing for your return customers – this will increase your orders from them.
9) What are your thoughts around Magento 2?
Looks like it is close to be used for new web-sites now. At least it is much closer to that than it was a year ago.
We are going to create our M2 connector this spring. Yes, I know it is going to be a lot of coding & testing & everything else work but it's definitely worth doing now.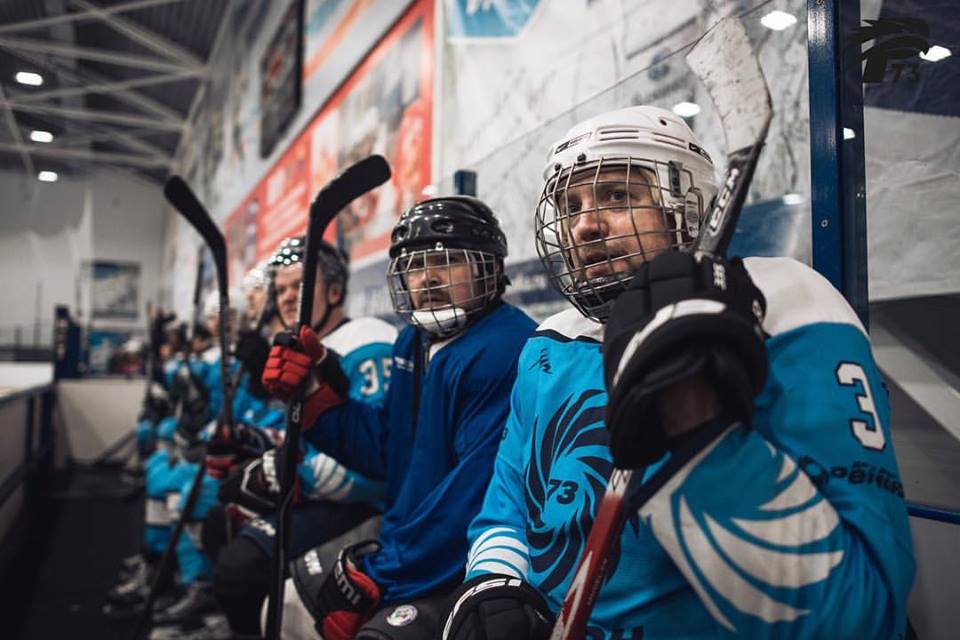 10) What's the next Magento event where we can meet you in person and what fun activity would you like to do with us?
Was thinking about going to "Imagine" in 2017 as it is going to happen in Las Vegas and there is an NHL team now 😉 …but my schedule does not allow :(((( [Ultimate sadness]. The local league where I play has games, too 😉 )
The next industry events where you can catch me are Seamless in Dubai in May and IRCE in Chicago in June. Then I am going to be at Ecommerce EXPO in London in September.
You've guessed it, the best activity to do with me is to watch an Ice Hockey game!
X-Payment has tailored its product to Magento merchants
Checkout this video: