It all started with an email saying: "Hello! I would like to put our website in your showcase since since we have your plugin has improved the conversion. A greeting and I await your response! Fran ".
So I though it would be nice to share our customer's success story, directly from him.

1) What is your company's story?
My name is Fran and the history of Imprentaonline24.es goes back six years ago, when we decided to sell printed matter on the Internet as flyers or magazines and deliver it anywhere in Spain in just 24 hours. For more than 25 years we have been working in the printing business in the city of Seville.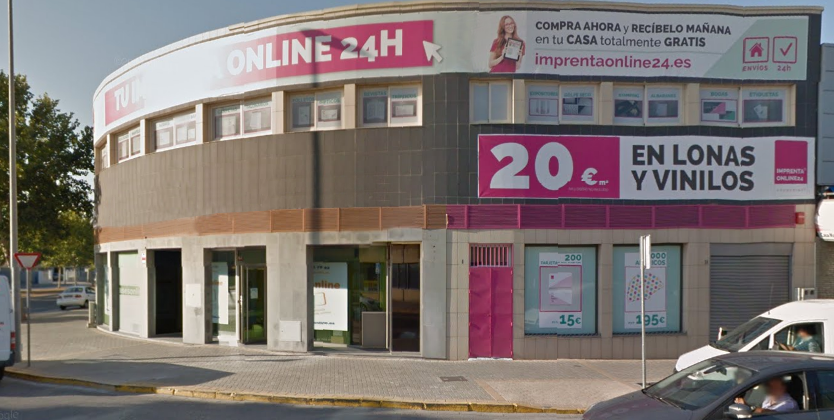 2) What where the main challenges you have been facing? What did you do to be where you are now?
There are many online printers but we are the only one that we offer any work of our catalog in only 24 hours in any point of Spain. We were able to differentiate ourselves from everything that already existed.
We sell business cards or magazines to folders or canvases. From 100 to 200,000 copies.The market is highly competitive so we chose to be very good in two particular areas to distinguish ourselves:
the personalized service we offer
the total management of your order
From the time you order through the web until your products arrive at your destination, we take care of the follow-up one by one to really make sure that the merchandise that is sent by the courier and always with delivery in 24 hours.
3) Why did you choose Magento and how did it help you grow your business?
Before we were with Prestashop but we need a higher level of customization and order management, so we chose Magento to have a good base and a great level of personalization in both BO and FO.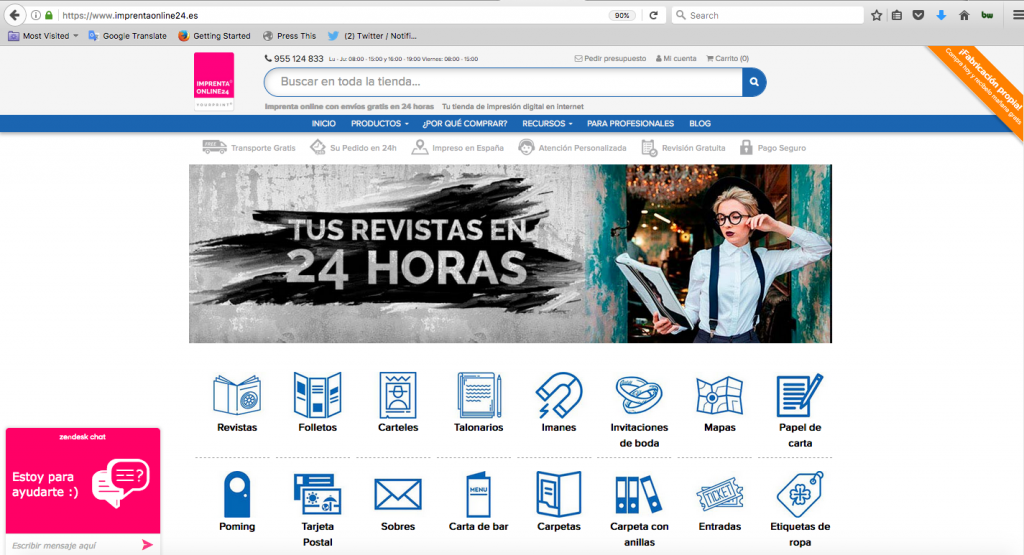 4) What are key strategies that you implemented to your Magento store to grow your business?
I will summarize it in three:
Click optimization when choosing the product: the less steps the better
Clarity in knowing the final price without hidden costs
We have our Checkout optimized to only show the minimum information necessary to order, we do not ask for more data than necessary, nor long questionnaires
5) How did you go about Checkout optimization and what were the impacts on your key business metrics?
To optimize Checkout is trial and error.
Do A / B test and know your final client, if you listen to it will give you the steps to improve, because they are the ones who enter for the first time on your website and know what problems they find.
In Imprentaonline24 we are always trying to improve the checkout because it is the critical point when finishing an order and where more rebound rate exists.
Here is our customized version of OneStepCheckout with a one column layout.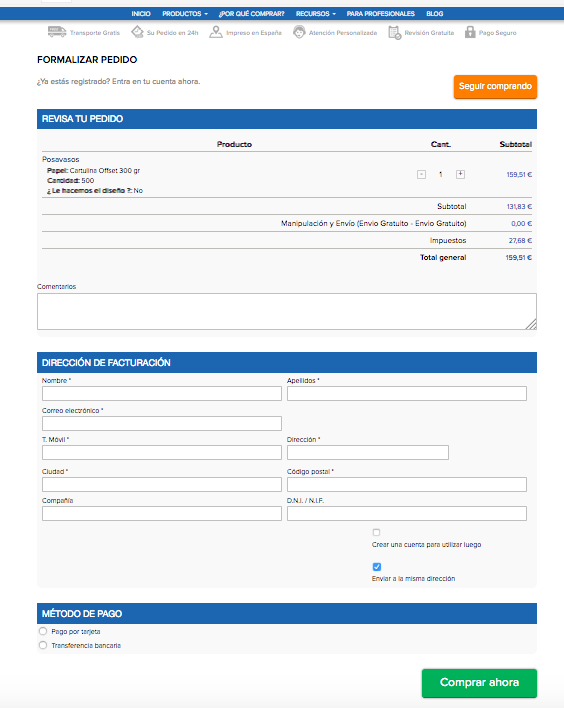 6) What is your word of advice for Magento merchants out there?
My advice is to always research your customers, be alert to how they move for your eCommerce, always try to improve by watching hot and cold spots, most importantly treat your customers as if it were an offline medium in an online medium. Offer a value added as in our case a Blog with inspiring articles about the latest design trends, special events and practical tips for the best printing job.