Influencer marketing has become a technique that is frequently used by brands to touch upon an audience, via different media channels, that might previously have been unreachable. This way of communication and marketing is quickly becoming popular and trendy to use. No matter what type of products you are selling, there is an influencer out there for your brand and products and will be able to deliver the right message at the right time to the right audience.
Today I'm delighted to host Lotte Van Meijel, International Content Director at E-commerce Nation, the #Global eCommerce Community, to share insights about Influencer Marketing, which Magento stores have done it and further studies and stats showing this growing trend to promote your brand and increase your relevance to your key target audiences.
But what is influencer marketing?
It is a type of marketing in which 'regular people' get involved in the advertisements of your products. And is thus considered to be a softer type of marketing. Social media channels are becoming increasingly interesting to use for active engagement and boosting sales. Combining the aspect of a 'normal person' recommending your product on a social network that is not considered as of advertising nature, leads to a soft manner of marketing.
These people are just like you and me and often have a fulltime job on the side, but they were able to create an identity for themselves that inspires others to follow them. By creating a community around their social channels that fits with their personality and behavior, they have become a person of inspiration.
This can be a person that travels the world and shows what beautiful hotels to visit and where to eat. This can also be a so-called fashionista that recommends you the latest beauty products and what shoes to wear with what dress. People follow these influencers as they get inspired by their ideas, way of living and their lifestyle. Recommendations of these people are thus way more effective than a pop-up on a website.
So let's take a look at some case studies of Magento Merchant retailers that have used influencer marketing to boost their audience engagement and conversion rates.
Case studies: Magento Stores using influencers
Lindt
Courtney Whitmore is a blogger with a focus on party planning, food & drinks, and holidays such as Halloween. Already a fan of Lindt chocolate, Courtney was spotted using Lindt Golden Bunny products for an Easter edition. Magento merchant, Lindt decided to reach out to her because of the great content she was providing for them.
Chosen because of her love for the chocolate and the natural fit, she was invited by Lindt with other influencers to have a private factory tour. Afterwards, Courtney was free to come up with ideas for new posts & ways to attract more customers to buy and use the chocolate. Courtney has been an influencer for 3 years now and is considered an official ambassador for the chocolate brand.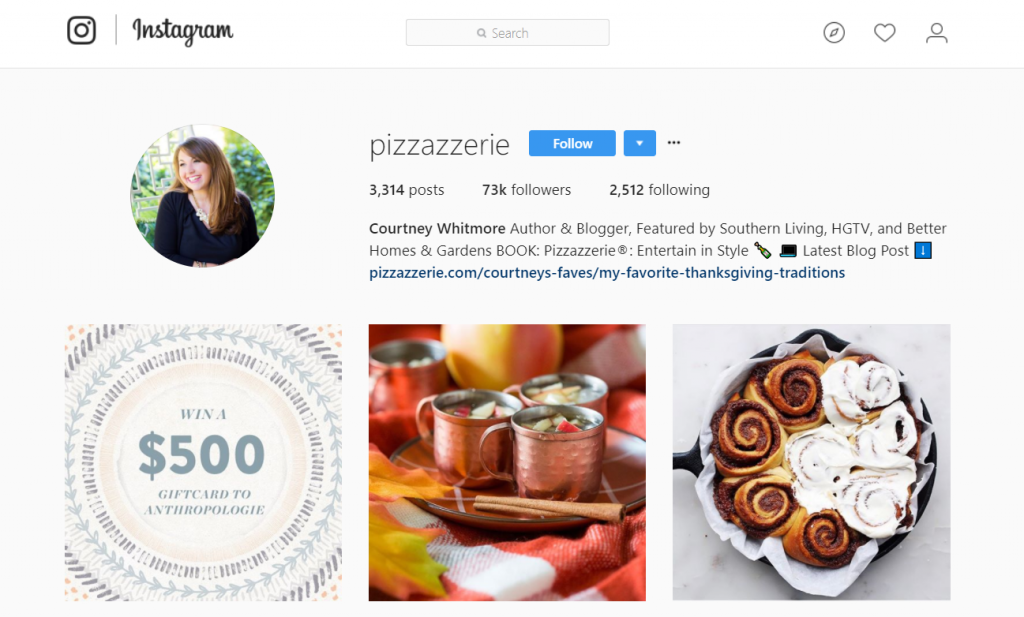 So what does this mean for retailers?
It showcases how retailers can use this type of marketing to reach out to different audiences in more natural ways. By the use of various influencers in the same market segment you are able to quickly reach over millions of people on the feeds of their social media.
Choosing a person that naturally fits your brand with feel most natural, thus less advertising-like. For Lindt this means having an ambassador for their brand who can reach over 73,000 individuals daily and who loves doing so!
Results for Lindt: brand exposure, visibility for otherwise unreachable markets, relevance in consumers lives (i.e. through creative cooking ideas) and a higher conversion rates.
Eylure
Another great example of a Magento merchant that showcases the effects that influencer marketing can have is Eylure. They provide beauty products such as false eyelashes and eyebrow kits. A very specific niche market with a great potential audience. They have used Nicole Guerriero as an influencer for their products because of the natural fit and the audience she has gathered around her.
In one YouTube video, Nicole Guerriero is able to reach over 2.8 Million people (at the time we are writing this and it keeps increasing) while recommending Eylure false lashes. Type in "Nicole" in your Youtube search bar and she ranks #2 just below Nicole Scherzinger (from the Pussycat Dolls)
This creates great visibility for the brand to the exact target market they are looking for: people who are interested in false eyelashes as part of their beauty needs.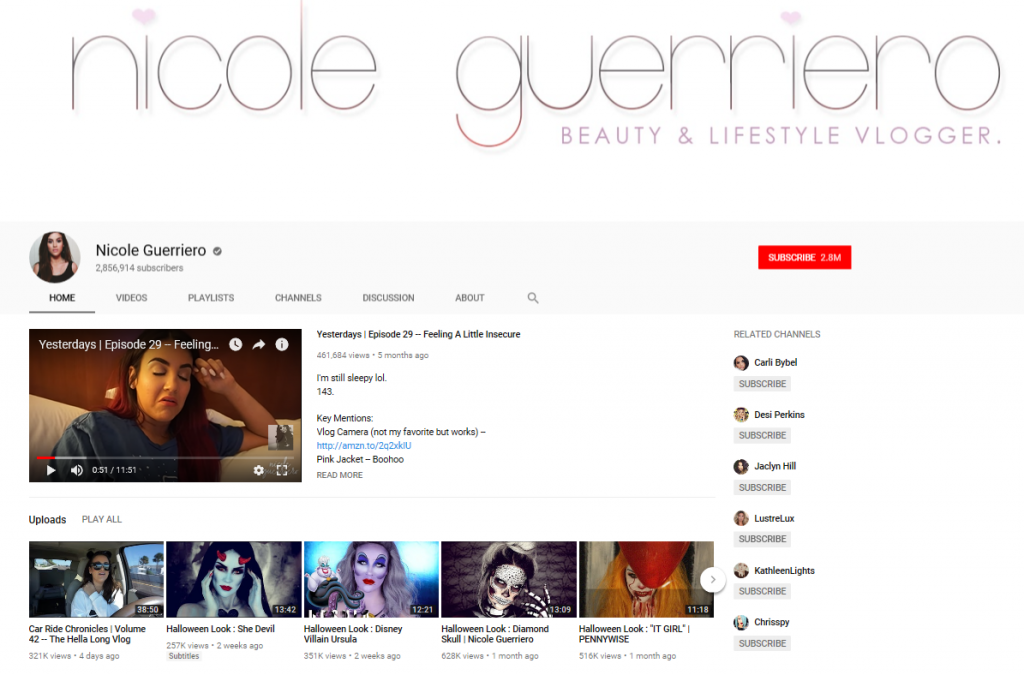 Eylure even went step further totally embracing influencers and leveraging their popularity by creating a whole Product Collection called "VLogger Series" where fake lashes are named after video influencers: Ann Le, Krazyrayray, Nicole Guerriero, Nikki…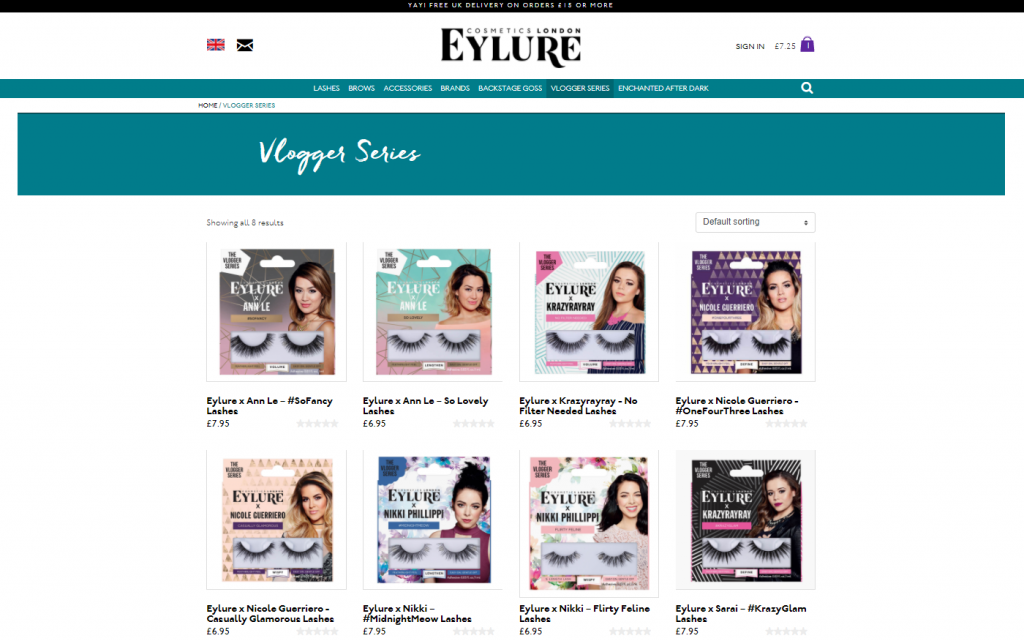 Iron Man
Influencer marketing is not only interesting for beauty and fashion retailers but also for industries such as sports, accessories and health. Iron Man,one of the biggest sport events, also uses influencer marketing to enlarge their reach in communication.
Josh Amberger, a professional athlete and multiple winner of Iron Man gets a lot of media attention and is often spotted with different brands of sport equipment. His audience reaches over 10,000 followers on Instagram and many more on his personal blog. He is officially an ambassador for Iron Man and communicates about the race regularly and positively with his audience.
Iron Man gets, once again more media exposure, right where they want to be visible: an audience crazy about sports and triathlons. More visibility, more participants, more new coverage and more indirect links with other sports brands.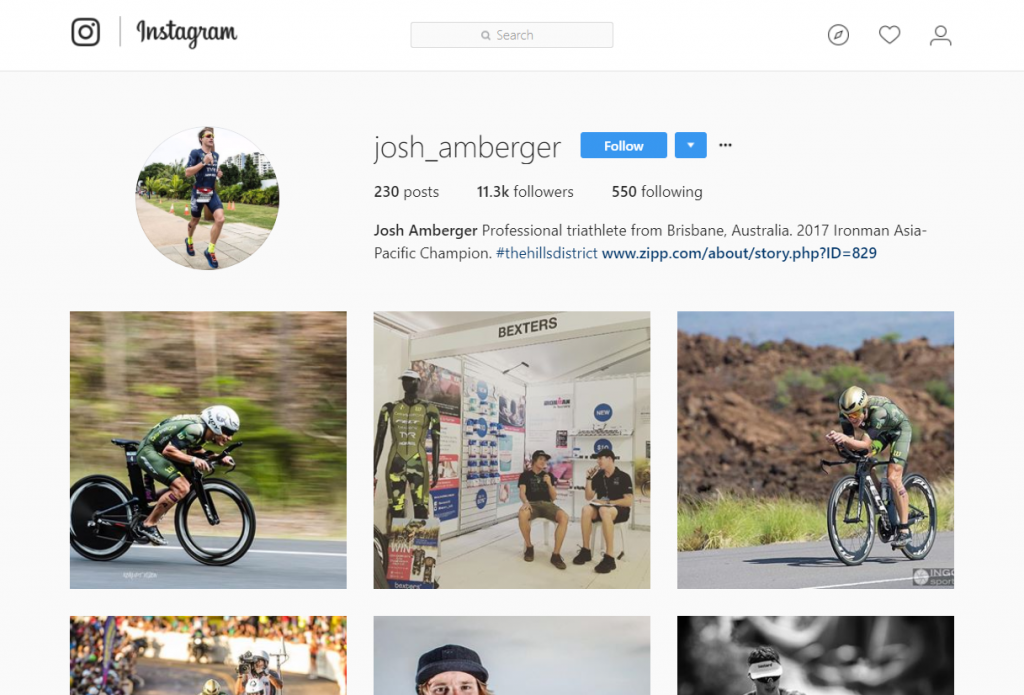 Brand integration with Bexters, supplier of soda Crystals. You can see how he promotes his sponsor on this second picture on his Instagram profile. When you go to Bexters.com.au (WooCommerce store) you will see Josh on the homepage as well as in their testimonial page. They also feature their official partnership with Iron Man so we went full circle here!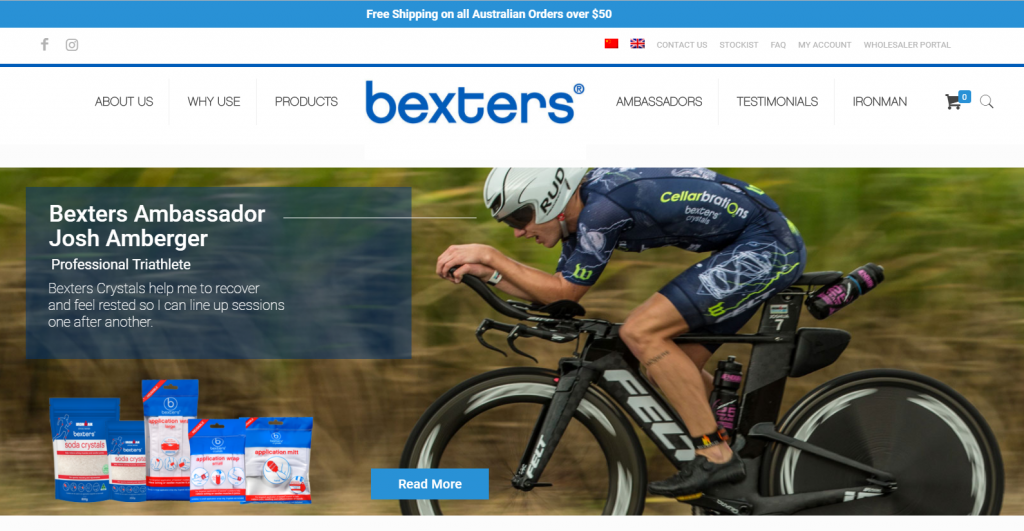 Research study by E-Commerce Nation & Reech on influencer marketing
For companies this has become a turning point with which they can reach people in a new and more effective manner. The success of this type of marketing can be seen by the huge increase in interest and knowledge shared. For this reason, E-commerce Nation has performed research in collaboration with the influencer marketing agency Reech.
The research has shown that many companies are looking into including influencer marketing into their marketing strategies. As this type of marketing is still fairly new, it takes time to be adopted but research shows that the market is definitely taking a turn. All participants in the research indicated to be allocating more budget towards influencer marketing.
The main objective for companies to use influencer marketing is to obtain new leads for conversion and brand exposure. With the right influencer, companies are able to tap into new audiences and thus increase their lead generation as well as brand recognition. The return companies expect on their activities include the generated revenue, media visibility and the social shares it leads to.
When asking companies what they found most important in terms of the appropriate influencer, they mentioned quality and authenticity. Once again, choosing the right influencer for your brand is essential. Someone who does not connect with their audience, will not achieve the objectives you are aiming for. Besides, companies are looking for great engagement rates and audience size in an influencer.
Influencer marketing is growing, there is no way around it. Investing in such activities might be an interesting new approach to include in your strategies. If you want to know more take a look at the full research performed by Reech that you can find here and see the changes in market and how other companies are adopting influencer marketing.
How about you? Is influencer marketing relevant to you? Have you had any success of failure with it? How do you measure success? Please share your experience with us in this conversation.