On 18-19th June 2018 we are attending Meet Magento Germany. Indeed, Germany is such a big eCommerce market and they have a very active Magento Community with lots of Magento Masters so here is our overview of the German market from an eCommerce and Magento perspective.
1. Germany is the largest economy in Europe
Not only Germany the strongest country in Europe, based on their Gross Domestic Product, it is also the country in Europe with the most inhabitants.
Gross domestic product (GDP) at current market prices of selected European countries in 2018* (in billion U.S. dollars)
Total population in 2017 with a forecast for 2050, by country (in million inhabitants)
2. Germany eCommerce market is growing double digit to reach €65 Billion
ECommerce in Germany posted double-digit growth in 2017. The online retail industry in this European country increased by 11 percent to reach 65 billion euros at the end of 2018.
eCommerce growth is driven by more frequent purchase by consumers as penetration among the population is stabilizing.
Over 50 million people in Germany are expected to make at least one digital purchase this year, equivalent to 81.5% of internet users and 68.6% of the population. But the proportion of web users buying products and services digitally is approaching a plateau—most growth in retail eCommerce sales volume will come from existing buyers making more frequent purchases and spending higher sums online, rather than from the addition of new converts to eCommerce. Source: eMarketer.com. 31 July 2017
3. Characteristics of the German eCommerce Market
Payment methods in Germany: invoice is preferred
When it comes to payment, this market is different: the Germans are quite conservative. Here are a few reasons why they love cash, or rather hate debt.
41% of German consumers prefer to pay on account i.e. on an invoice.
Second preferred payment method is PayPal, favored by one in three German consumer
Third come credit card, debit card and Sofort.
" For online retailers on the other hand, it's increasingly becoming an obligation to offer the payment favorites in their online shop if they don't want to lose consumers at checkout." according to the recent ECC Payment Study by IFH ECC Koln (March 2018).
Given our experience with hundreds of German Magento stores since 2010, we have noticed that PayPal Plus has gained traction. The PayPal PLUS product is a payment processing solution that enables small and medium-sized merchants to accept preferred local payment methods on websites, while reducing the effort and complexity of handling payments. Merchants get all relevant payment types with one integration. PayPal PLUS is available in both the German and Latin American markets.
Payment methods supported in Germany include PayPal, ELV (direct debit), Credit Card, and PUI (Pay Upon Invoice). With PayPal PLUS, merchants can build a payment processing solution that doesn't require buyers to have a PayPal account. In addition, merchants never need to direct buyers away from their websites to collect and process payment information. What's more, it also supports installments and Seller Protection.
That's why, at OneStepCheckout, we also support PayPal PLUS Magento extension for German merchants. We have developed our internal patch to meet our customers requirements. If you're interested simply contact our Support team.
Shipping and Return
Germany is known for its high return percentage. According to Postnord's eCommerce in Europe 2017 report, 51% of online shoppers have sent back a item in the last year. This is important to know if you want to do business in Germany.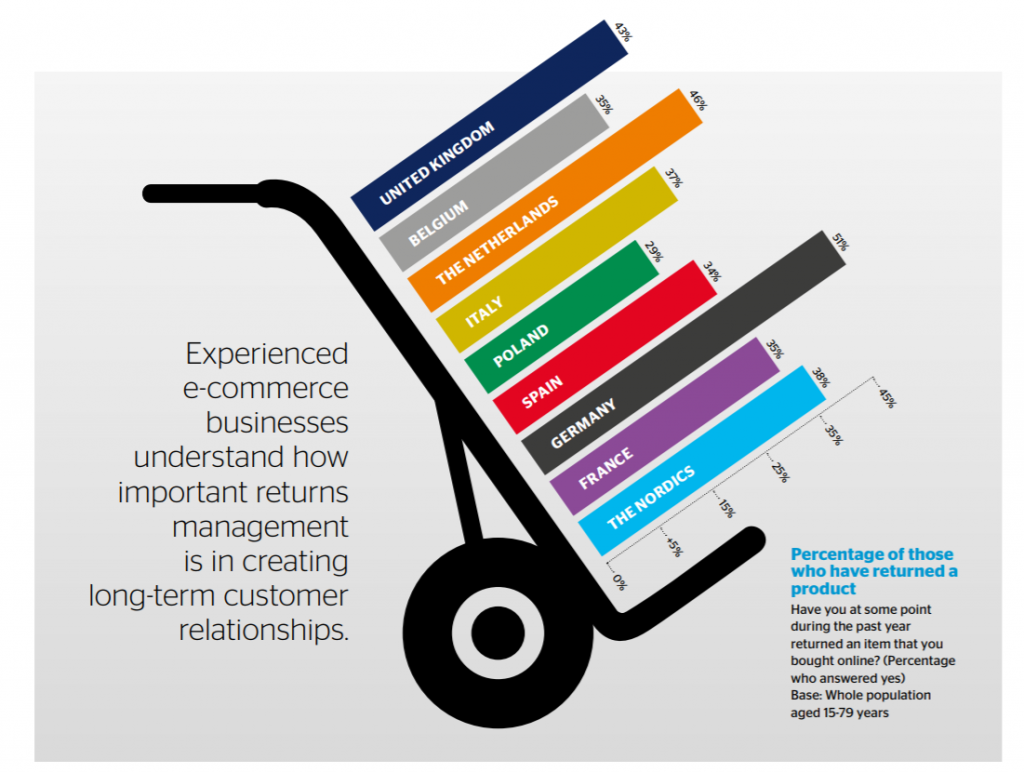 Cross border trade in Germany
According to the same study, Germany accounts for the highest number of online shopper who buy from another country i.e. 38.7 million vs 32.6 for the UK.
The top three countries where Europeans shop from are China (18%), the UK (18%), the US (11%).
Interestingly enough, there are more consumers buying from Germany than Germans shopping from sellers elsewhere in Europe.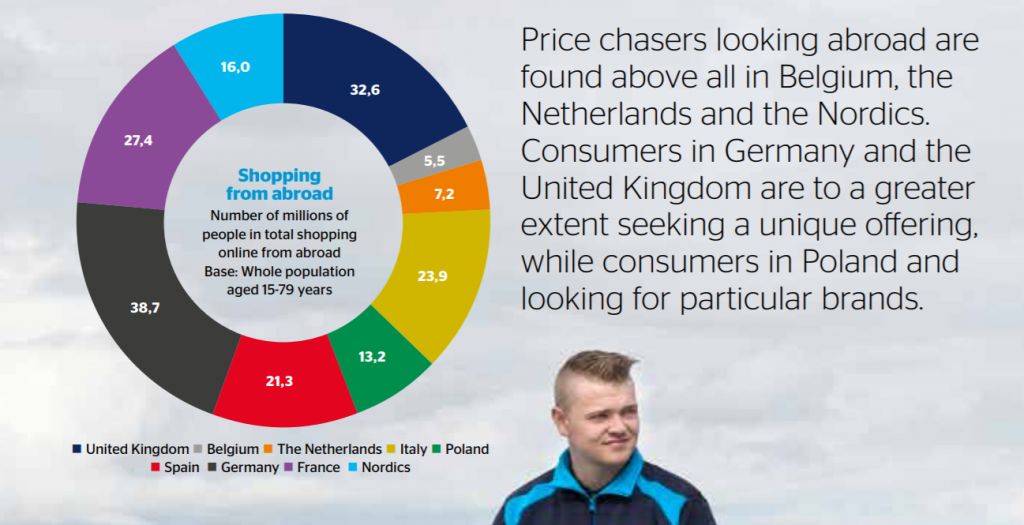 What do the Germans buy online?
According to the Postnord survey, the majority of German online consumers say they shop online at least once a month, the second highest frequency after the United Kingdom. The leading player in e-commerce in Germany is Amazon, which has had major successes in the country.
On par with their European counterparts, fashion is the #1 vertical. Although few clothing multinational have developed in Germany except for Adidas and Hugo Boss, Germany is a very strong distributor of clothing and accessories, in particular with merchants like Zalando.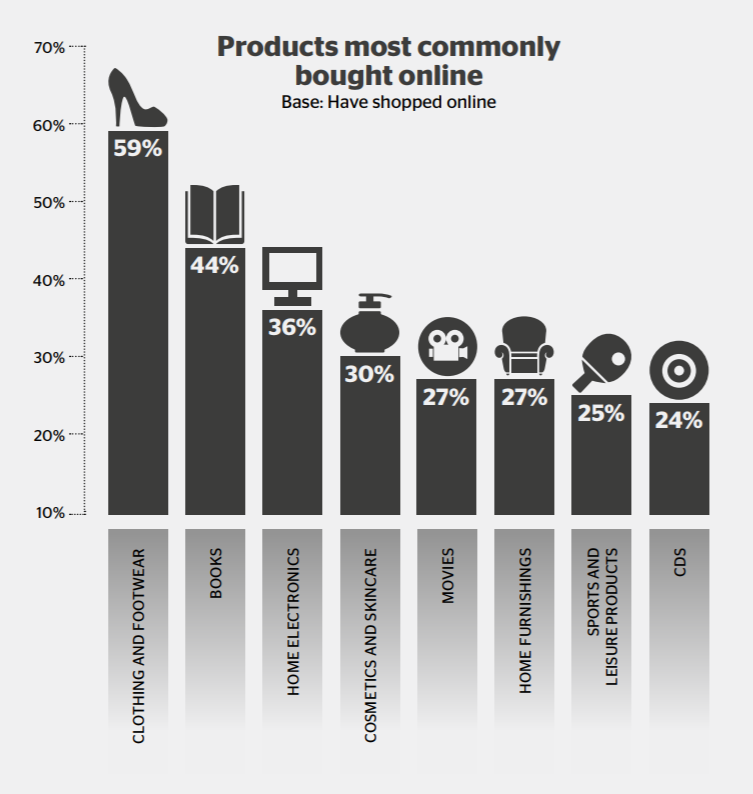 4. Magento in Germany
Germany is Magento's 4th largest market worldwide
According to BuildWith, Germany ranks behind the US, UK and the Netherlands in terms of number of Magento stores with a little over 7,700 stores.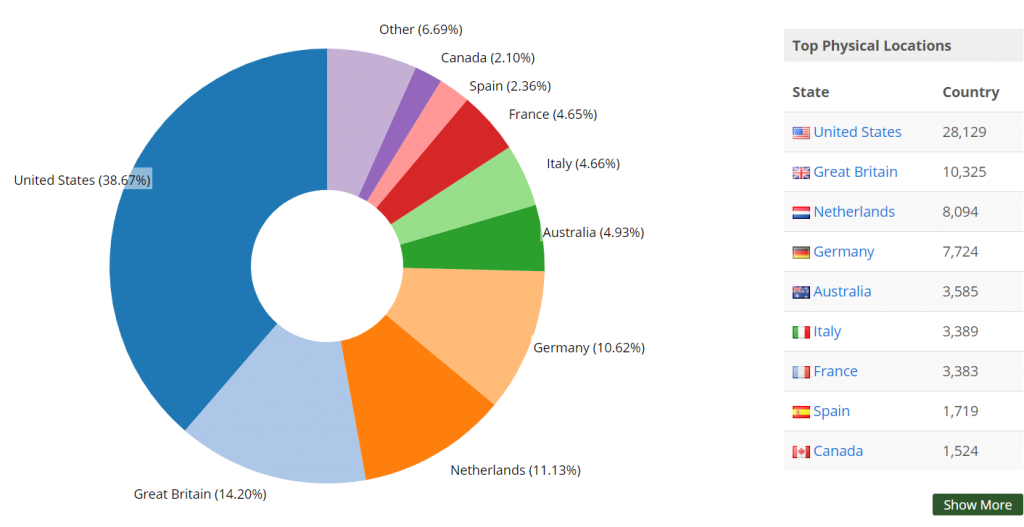 Magento is the close #2 eCommerce platform in Germany
According to Datanize Report, Magento has 14.16% market share (or penetration among online storea to be more precise) and major local competitors include xt:Commerce, Shopware and Gambio.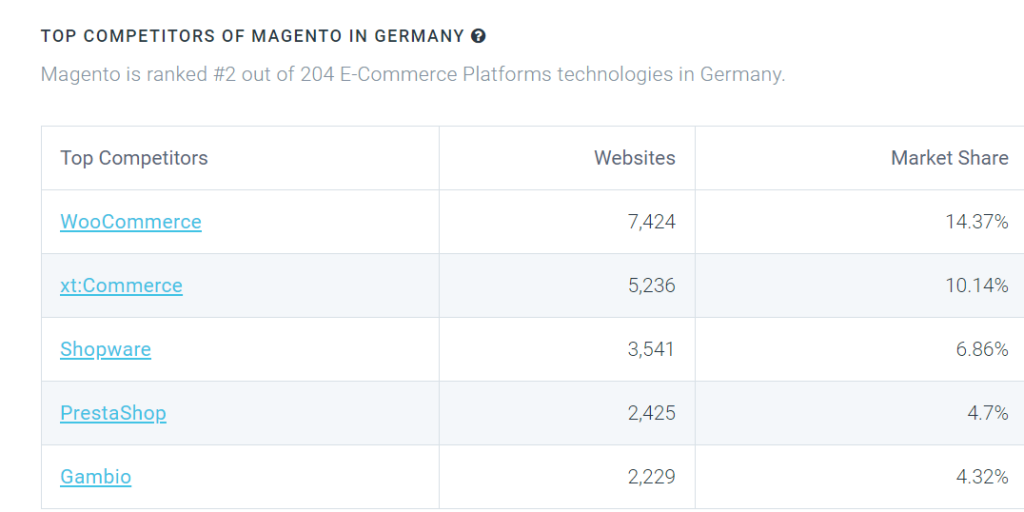 Magento Showcase Germany: Frankfurt Airport.
I discovered the Fraport case study at the Magento Imagine 2017 event and was blown away by all the possibilities that Magento enabled for a company like Frankfurt Airport: one of the biggest international airport in Europe.
More German Magento stores
Another way to find out which German merchant is on Magento is for me to dig into our customer base. Here are a few we are the most proud of.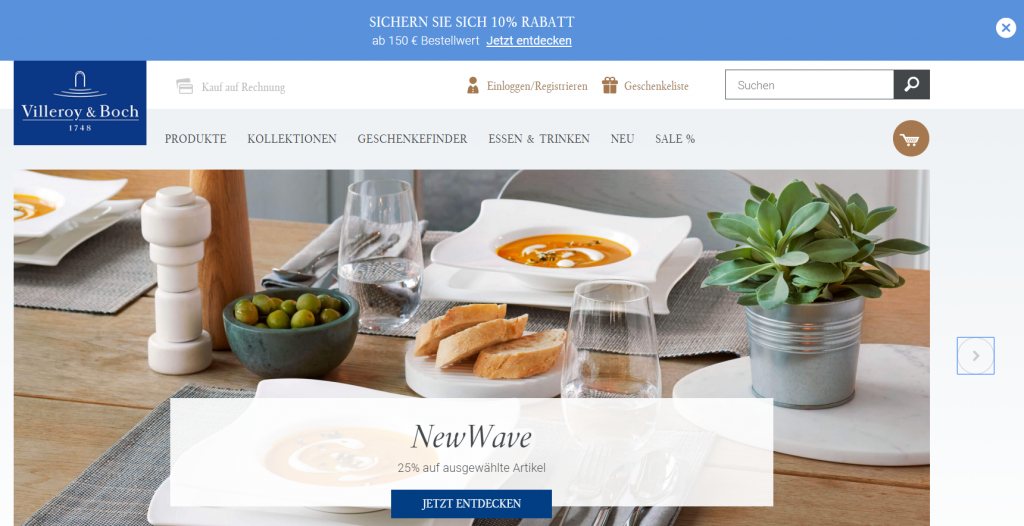 With heritage dating back from the XVIIIth century, the company was listed on the German stock exchange in 1990. It sells table ware and bathroom ceramic and has since developed into an international lifestyle brand.
In 2017, their turnover was €836M with 7,500 employees, 14 production lines worldwide and presence in 125 countries. BIG!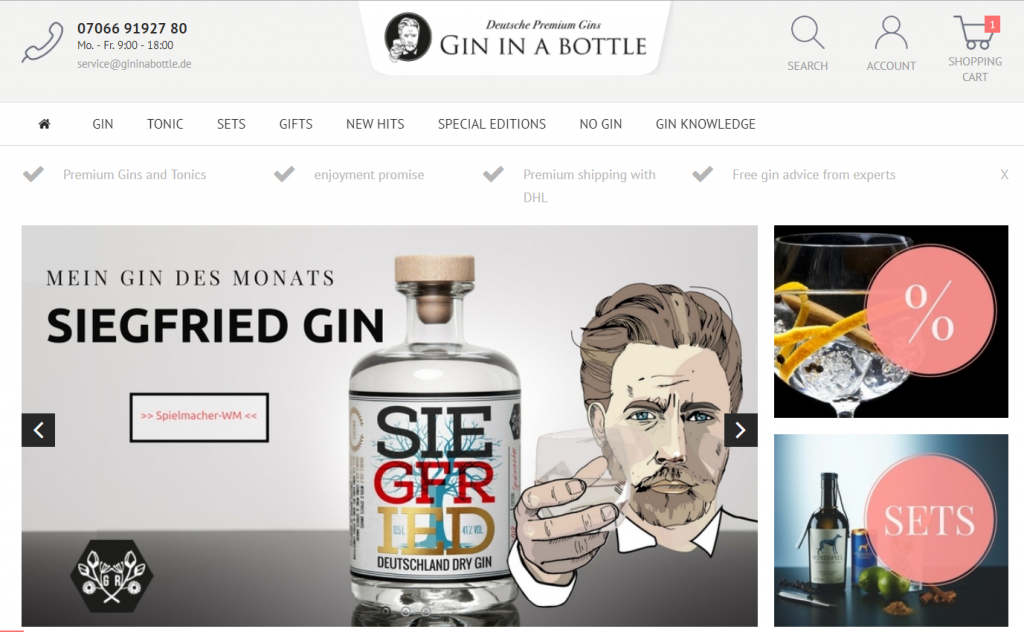 A little birdie told me that a number of members of the Magento Community love their Gin. There's even a G&T group for those who can drink more than two glass per night (unlike me). So I thought this German Gin store would be great to show. In fact I find it's following lots of best practices when it comes to converting online customers with great visuals, signs of trust and a nice experience with the cart always showing at the the bottom of the page above the fold.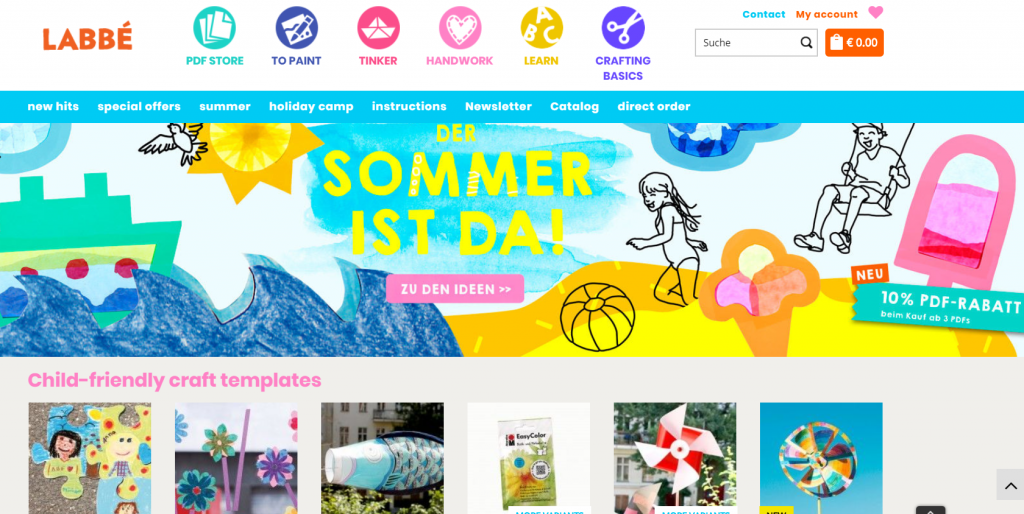 Labbé is a publishing company targeting children with books, magazines, games, songs quizzes and more! Today it is still owned and run by many members of the Labbé family.
On their website you can find anything for your kids whether it's to entertain them during school holidays, organize parties, art and crafts, lots of PDFs to print out like themed dictionaries etc… My favorite section is Upcycling with lots of ideas to create new things out of toilet paper cardboard or paper plates!
Germany/ Austria (DACH region) merchants on Magento 2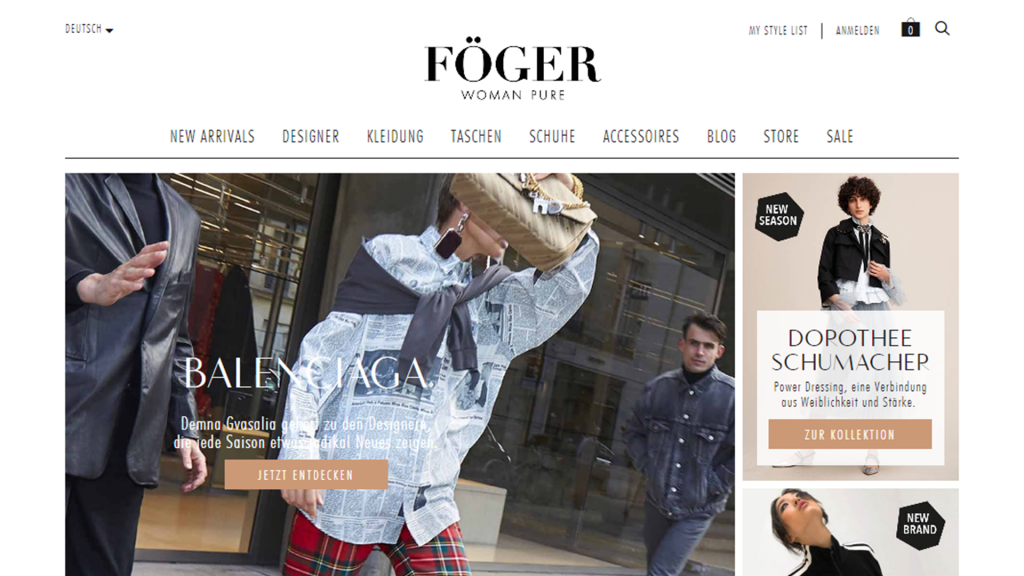 This is the merchant I will talk about at this year's Meet Magento Germany. I will share the whole story of the family business that started in the 50's and how they became an iconic retailer of luxury fashion goods, what trends are threatening the industry and how they are going through their digital transformation.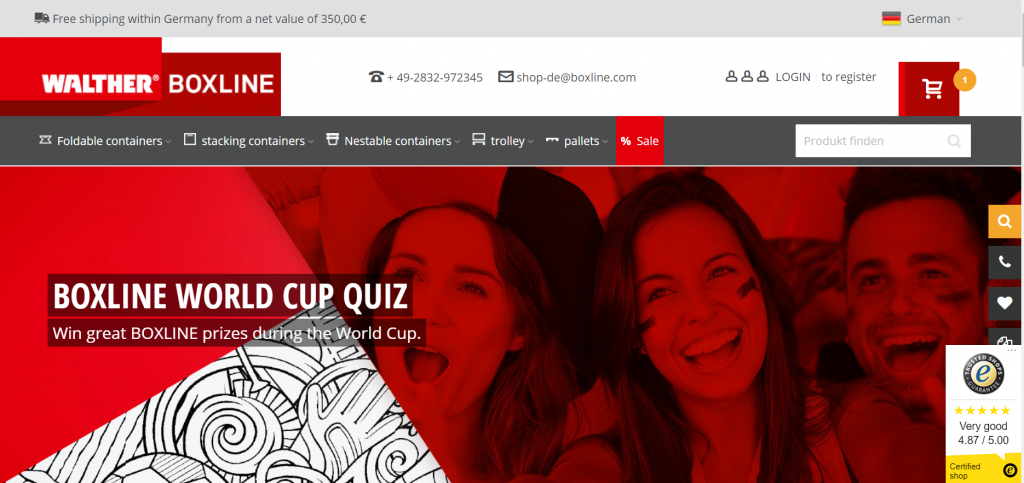 Because Magento is also very strong and growing faster in the B2B segment, we are proud to showcase one of our Magento 2 customers selling all sorts of their foldable boxes. The brand, Walther Faltsysteme just celebrated the 40th birthday of its creation by Rolf Walther in Mülheim / Ruhr and they have been innovating with material and sizes to meet the market's demand and evolution.
Last year: Meet Magento Germany 2018
I had the honor to be a speaker, sharing a Magento 2 Case Study featuring Foeger, the 65 year old Austrian retailer selling luxury goods online.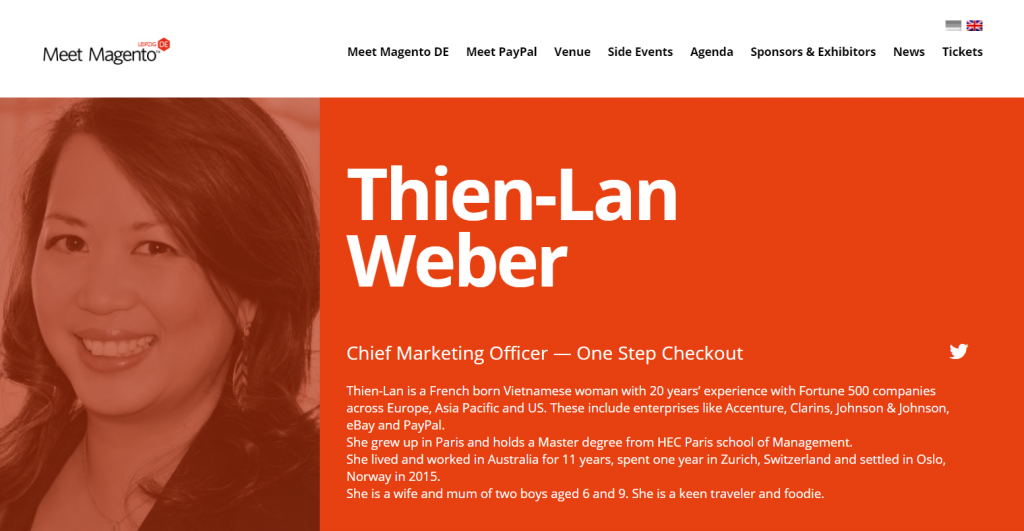 What top performers do: 1. Speed, 2. Free Shipping, 3. Remove friction. @thienlan from @onestepcheckout at #MM18DE #nicetalk pic.twitter.com/k9zD4uNPgV

— Ignacio Riesco (@ignacioriesco) June 19, 2018
Other key highlights of Meet Magento Germany 2018:
The Announcement of acquisition of Magento by Adobe and the speech from Matt Asay, Head of Developer Ecosystem as Adobe, who reassured us that Open Source will not be killed
Big focus on China with lots of presentations about the market and players
The after party with an absolute fantastic DJ sponsored by Maxcluster
Leipzig Zoo, next door to the conference. You have to go. It closes at 7pm and if you enter within 3 hours before it closes it's only €15 for adults.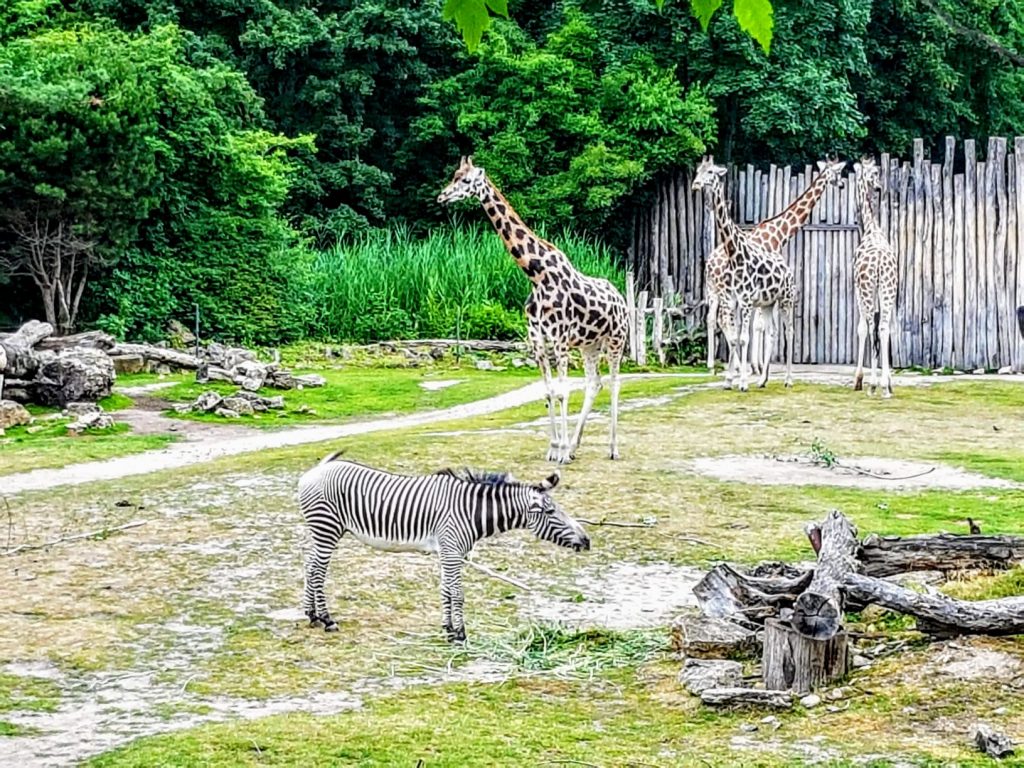 Meet Magento Germany 2019
Celebrating their 10th Edition on Monday 3rd and Tuesday 4th June!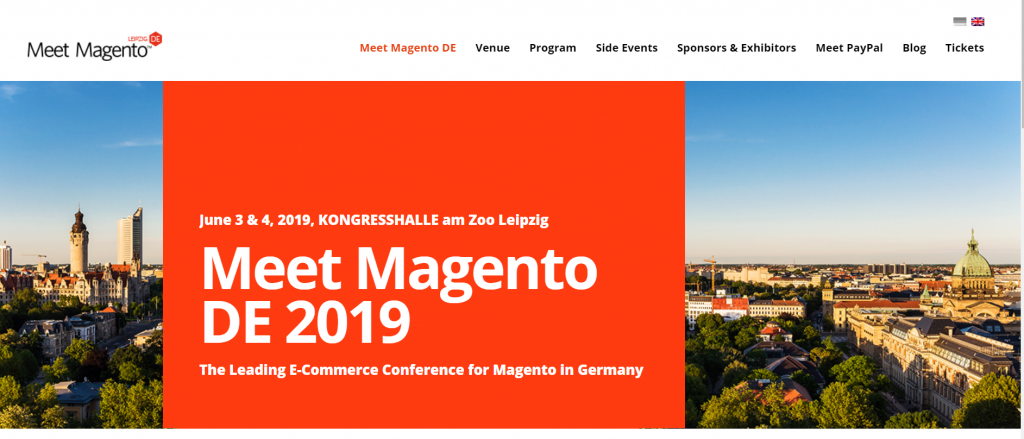 ExtDN Education Material available
Members of the Extension Developer Network, which we are part of, will also be there. Collectively, we produced straight to the point and useful education material whether you are a developer or a merchant. Don't miss out, grab yours!
More ⁦@ext_dn⁩ goodies. A must read for all Magento developers not only extension vendors. pic.twitter.com/88roP0naxk

— Piotr Kaminski (@piotrekkaminski) May 15, 2019