I want to be a part of it: New York, New York ?
This year, the OneStepCheckout team is taking over New York! It's our last trip of the year. 2018 Magento Conference season was full on for us as we are spreading the news about the performance of our extension for Magento 2 as well as raising awareness of the Extension Development Network at Imagine Las Vegas, Meet Magento Netherlands, Meet Magento Germany, Magento Live in Barcelona and now across the Atlantic Ocean. Read about it all here.
New York was a tricky addition to the list. Personally, it was the hardest choice ever as it takes place on the very day my eldest son turns 10 ☹ But there are so many reasons why we decided to go and so should you…
1. USA is the biggest Magento market by far
With 90K our of 550K Magento websites, it account for over 15% of the global penetration and is 4.5X time bigger than the second largest market: the UK with 20K Magento stores!
US = Supersize me!
We know there is still a whole bunch of American Magento 1 stores who still have a lot of potential for sales growth as they haven't touched their checkout yet! It's our mission to show them how checkout could get streamlined so they can reduce dramatically their cart abandonment.
On the other end of the spectrum, a few advanced US Magento stores are already using the powerful Magento 2 platform, but perhaps they are saving checkout enhancement for last because it looks complicated? Then it's time we show them this M2 demo!
2. Meet Magento New York is the biggest Magento event in the US after Imagine
Hundreds of merchants, agencies, Magento staff and solution providers like us will be attending this years edition.
This event is the first in the US after the Adobe acquisition. You'll get the lowdown on what was said at Magento Live Europe earlier this month in Barcelona, and a few good quotes about Bruce Dickinson's Keynote…
Bruce Dickinson from @IronMaiden steals the show with an inspirational keynote at #MLEU #magentolive https://t.co/4g094W5Ex6

— Neil Hughes (@NeilCHughes) October 11, 2018

The New York event and the City attract a line-up of US and international speakers. Note that almost one 1 of 4 speakers at this event are female, including Karen Baker from Shipper HQ, the lady who keeps Mark Lavelle (CEO of Magento) on his toes!
This is outstanding achievement, but also means that behind the scene, the organizers went the extra mile to find and motivate the right speakers to come forward. Let's hope it's just the beginning!
3. Work Life Balance, what's wrong, what's right: get in the conversation!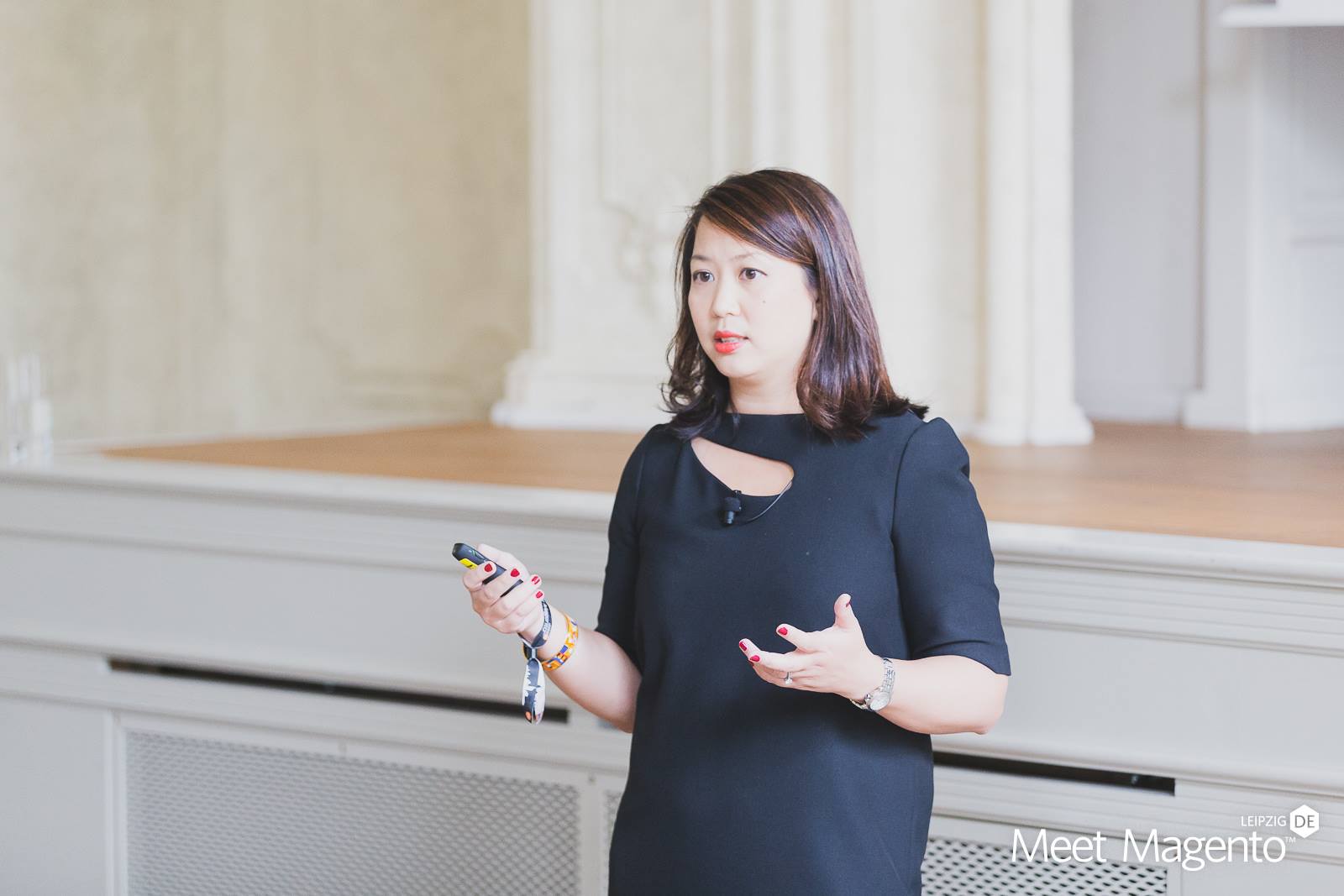 This year, I'll be a speaker and I'll share the latest trends about work life balance and results of flexibility initiative performed by companies around the world. I'll also add some perspective of a working mum who has lived and worked on three continents. I am honored to gather a panel of high profile Magento community members who will also share their point of view, and provide words of wisdom that might inspire you:
Carmen Bremen, Magento Master will provide great tip on how to carve out time for her life commitments while providing outstanding service to her clients.
Beth and Gentian Shero will share what it's like to run a family business, providing services to Magento merchants around the world.
This topic is aligned with the increasing awareness raised around Mental Health by Sherrie Rohde, Magento Community Manager, Rebecca Brocton, a passionate Magento YouTuber and David Manners Community Engineer at Magento Commerce. It's not just about having time to raise your kids or aging parents, but it also about doing other things you love in life such as sports or arts, feel whole I your life and looking after yourself.
Have a look at this brilliant initiative: Magento Mental Health
4. Halloween Parade in New York is a thing
So NY is not all about work but also about the fun!
Did you know that every year, almost 50 million tourists (including 12,5M international) visit New York City? And 50,000 people, tourist and locals alike, all party goers with march down sixth avenue on 31st October as the preparty to open Meet Magento New York 2018 😉
Here are a few things you can do for Halloween 2018 around the conference (a.k.a. Party Track) including The 45th Annual Parade that a bunch of Mage friends might attend and Comic Con if you're staying a bit longer (4-7 Oct).
5. Discounted tickets to Meet Magento New York
via GIPHY  NO EXCUSE TO NOT ATTEND!
As a speaker I have exclusive discounted tickets for you.
If you're an Agency Partner (or soon to be), a high quality extension developer or solution provider just email us at mail@onestepcheckout.com  or check the latest email we sent you for our exclusive Speaker Discount code
If you are a Merchant, you get the VIP treatment with €100 ($116) only tickets for the two day conference and the rooftop after party, with this Promotional Code: ONESTEPMERCH
What are you waiting for? Pack your bags and see you in New York!
Stay in the loop by following us on Twitter