Why talk about work life balance?
With the "always-on" nature of digital business, studies show that more than 40% of all workers face high stress in their jobs, negatively affecting their productivity, health, and family stability.
As a follow up from my talk at Meet Magento New York here are more resources about Work Life Balance including studies and articles I used to show why implementing initiatives to improve your employee's well being is beneficial for everyone, on all levels.
Case Study 1: Perpetual Guardian lets employees work 4 days and pay them 5

Reference:
Case study 2: Price Waterhouse Coopers found out what their employees really really want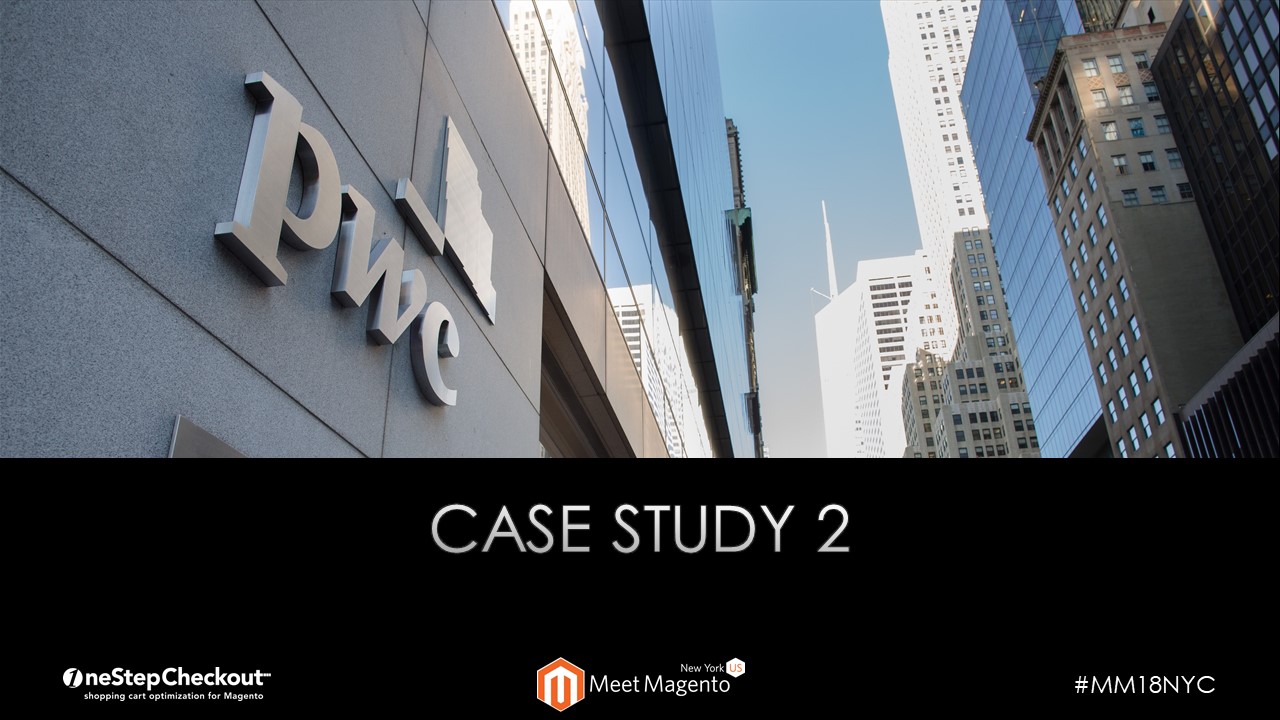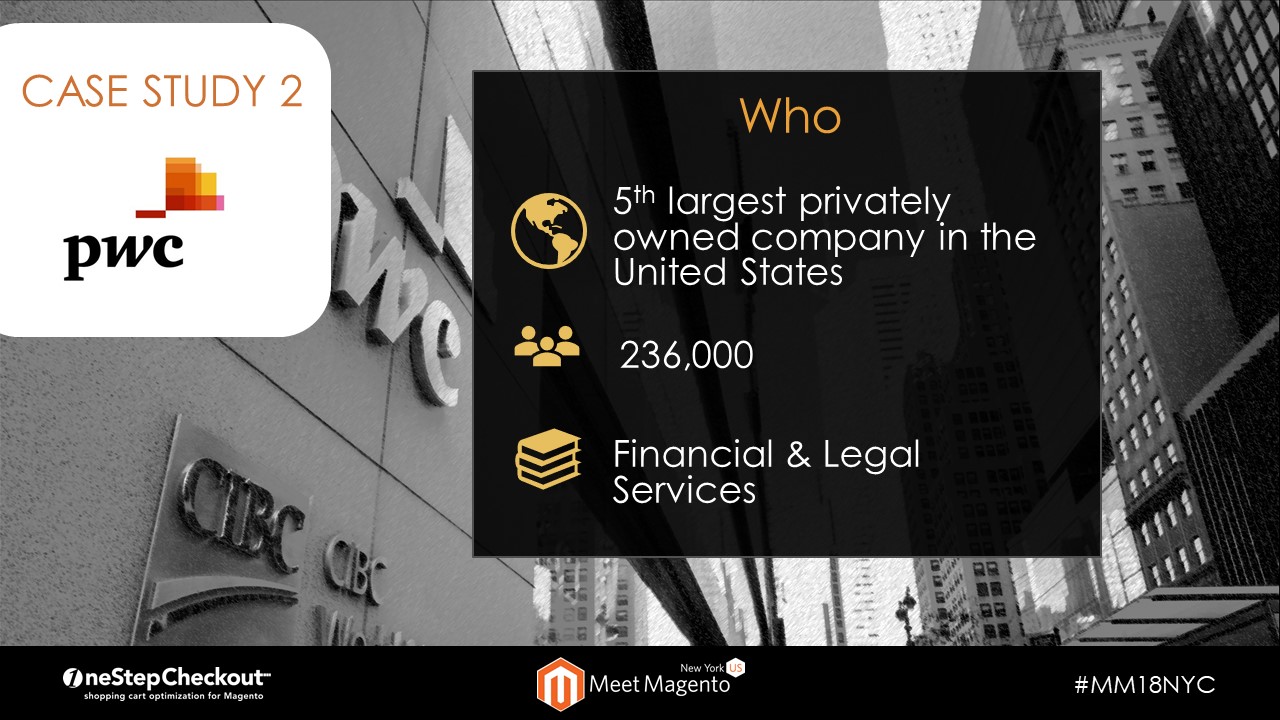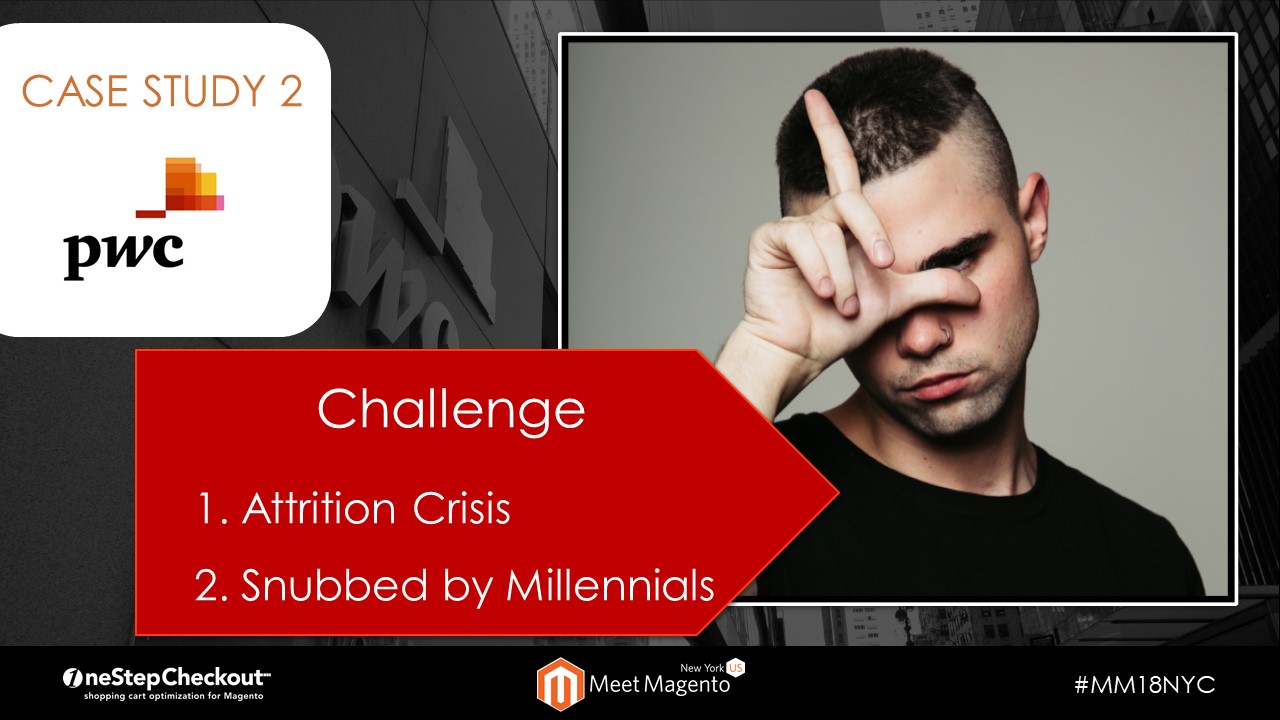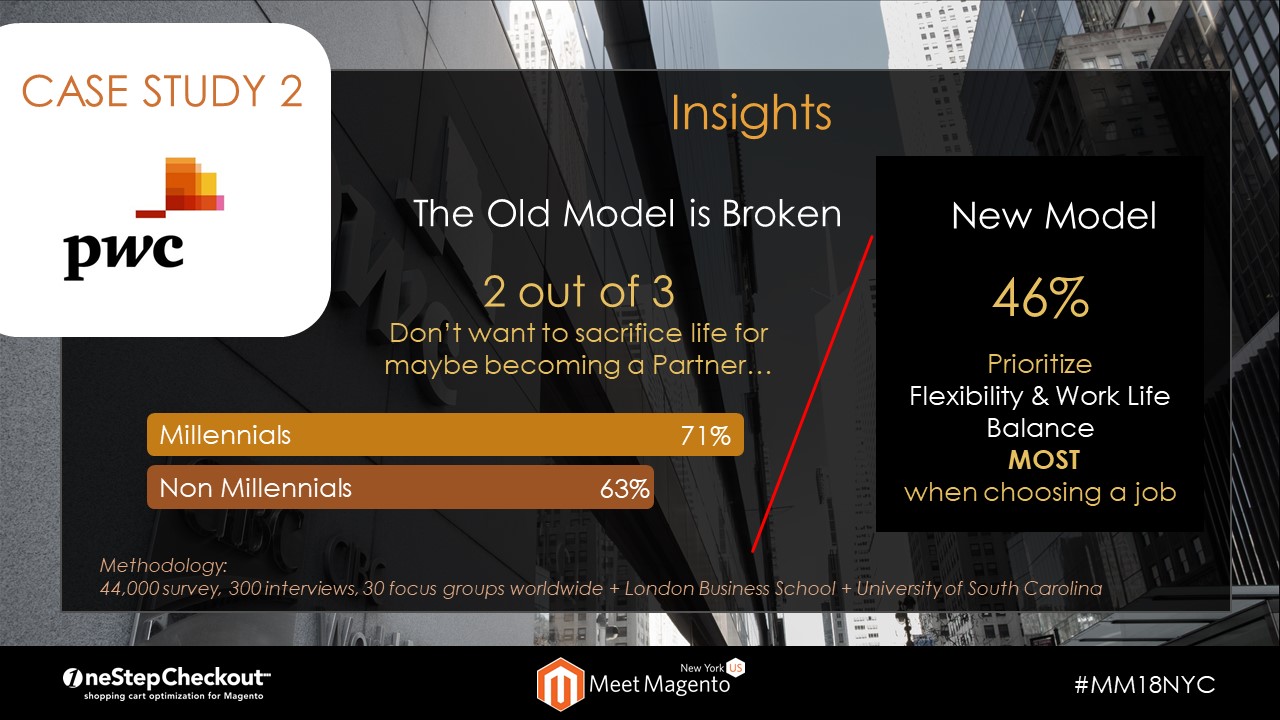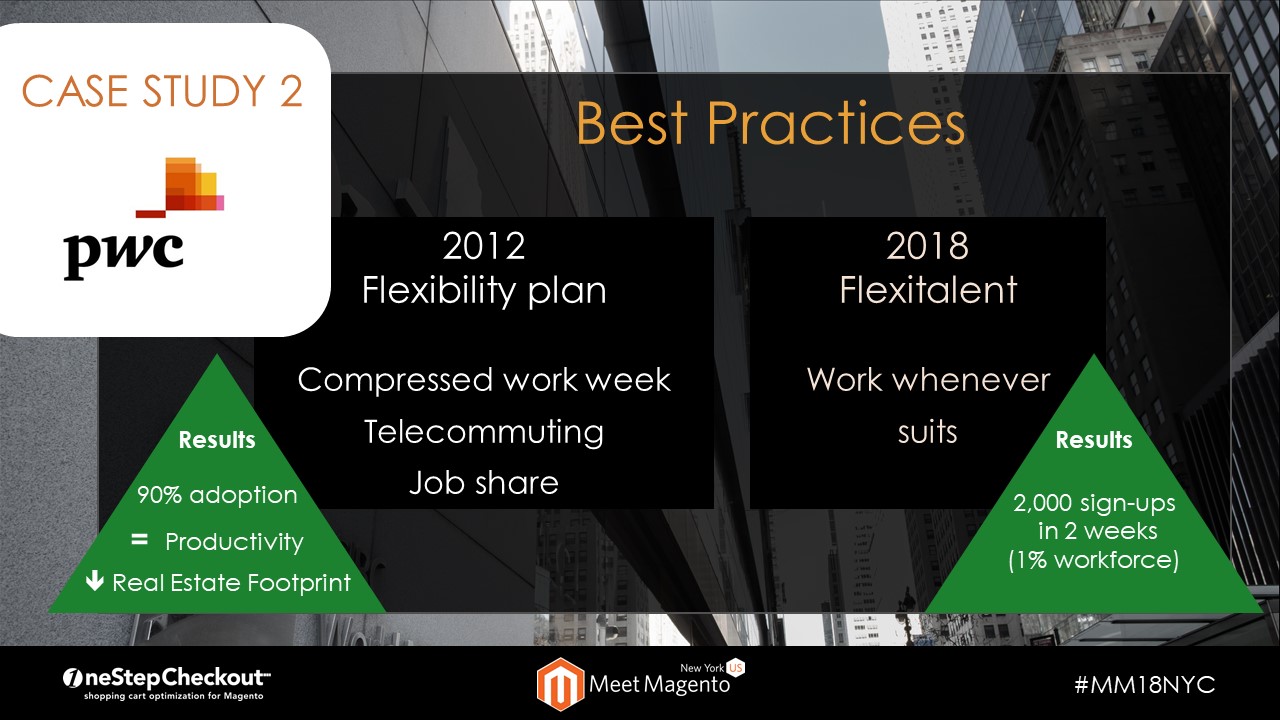 References:
PwC tells new staff they can choose what hours to work – BBC News – 30 August 2018
PwC's NextGen: A global generational study – Pwc.com 2013
Case Study 3: Norway and it's life philosophy applied to a Magento extension vendor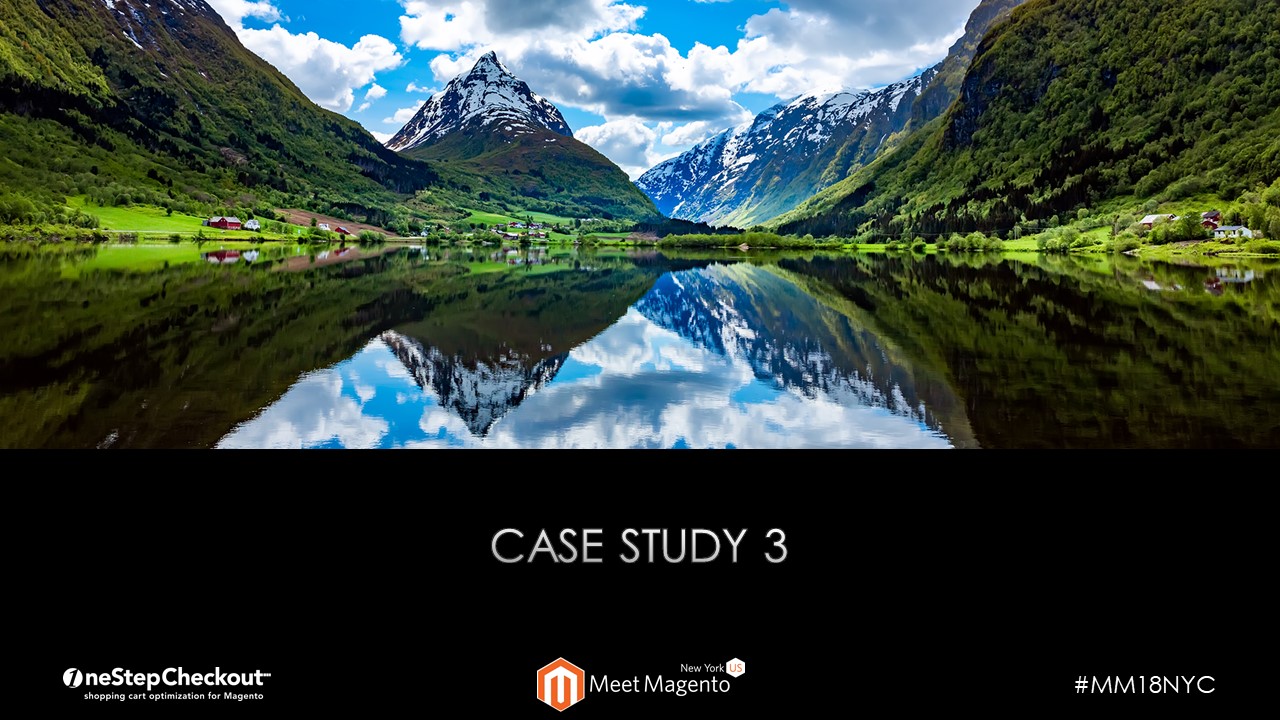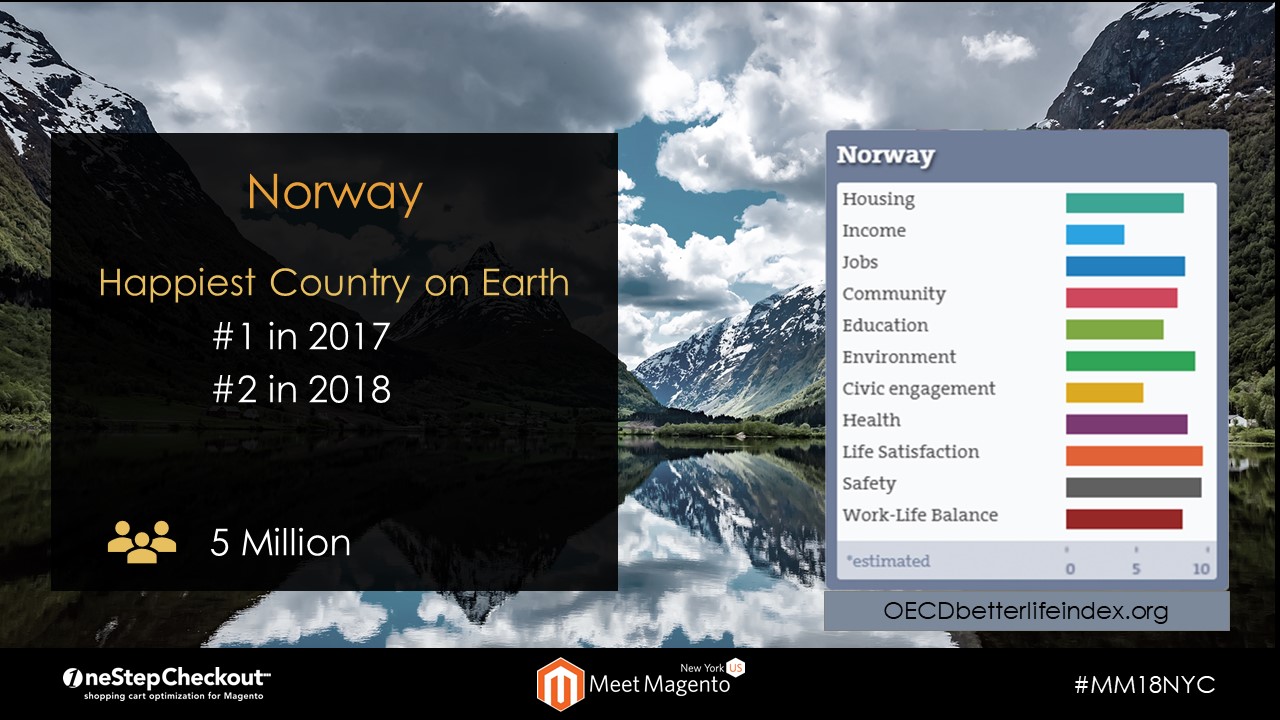 "An important aspect of work-life balance is the amount of time a person spends at work. Evidence suggests that long work hours may impair personal health, jeopardise safety and increase stress. 1 in every 8 employees in the OECD works 50 hours or more per week."
Source: OECD Work Life Balance Topic
World Happiness Report 2017 – by the  Global Happiness Council (GHC) and  Sustainable Development Solutions Network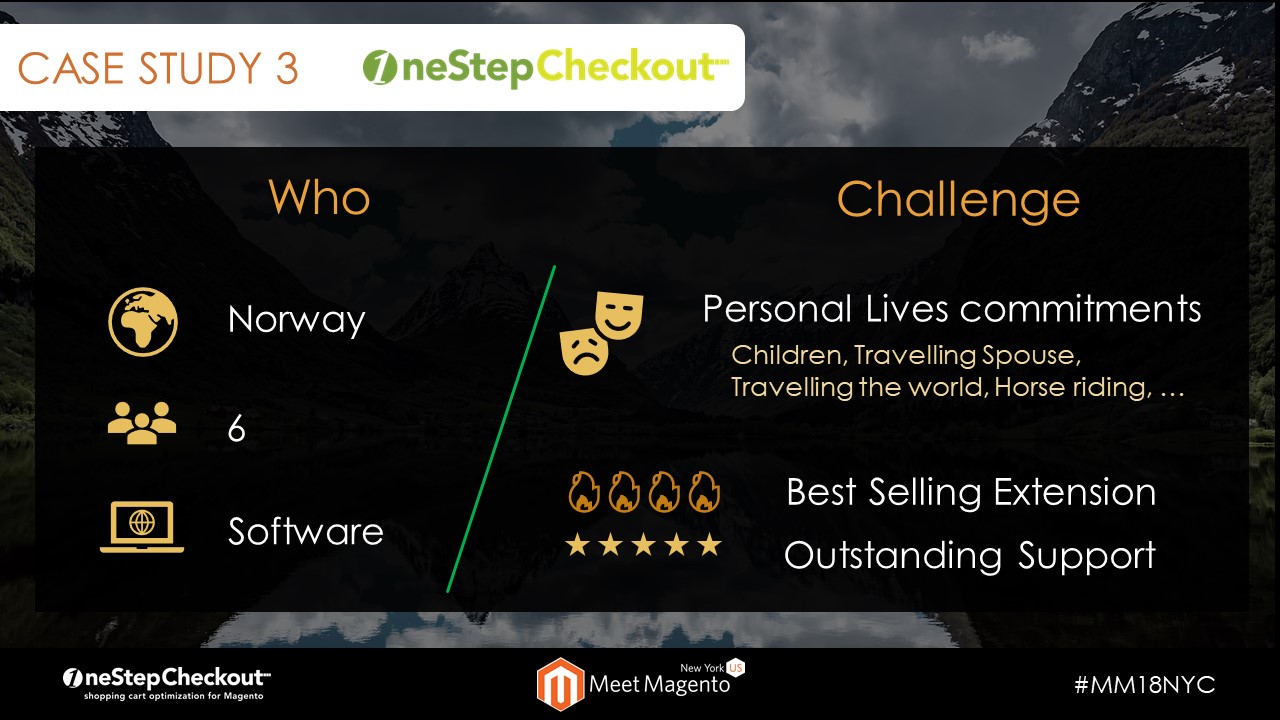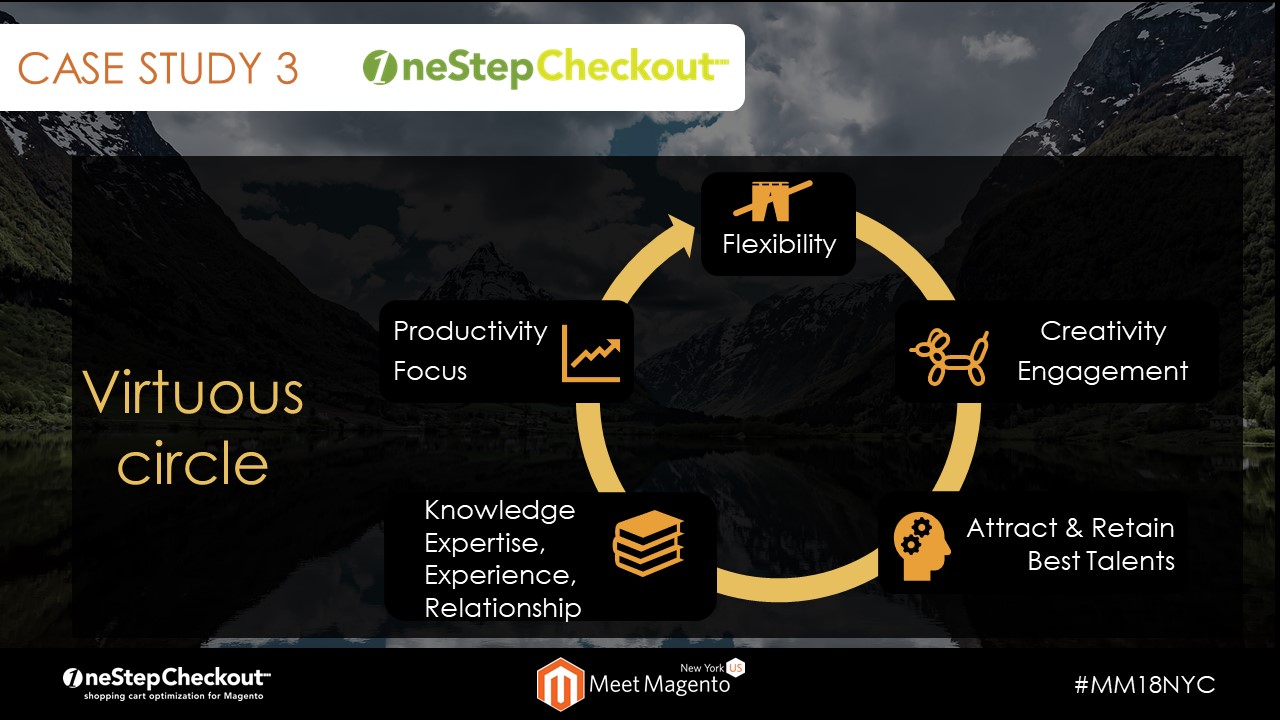 Break down of the virtuous circle:
Flexibility
Work remotely: save on commuting time, run your errands when there is less queue
Work flexible hours: when it's more quiet and you can be the most productive
Does the below looks familiar?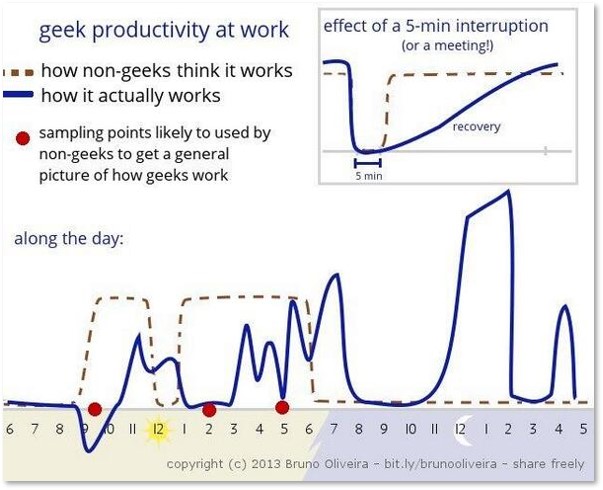 Creativity, Engagement, Energy
Your stress is reduced as you know you have some time to manage your personal lifes commitments
You can spend more time with other things that give you energy, pleasure and confidence (assuming work already give you some of that, otherwise, change job right now), you are much stronger person as a whole
Ever had an idea in the shower? Now you can have many showers a day….nah, but your brains get pumped with more oxygen so a stroll on the beach, a run, will have the same effect creating more light bulb moments!
Attracting and retaining unique profiles
Unique in our experience and expertise: we all had 10 to 15 year experience before joining our company and our competencies are all complementary i.e:
a serial entrepreneur
a coding genius who makes the best automated processes that support our business
a Senior developer with a law degree
a Support Manager who speaks English, French, Portuguese, Estonian, Russian, travelling the world (read more about the incredible life of Madis)
a Potato, which in Norwegian describe a person who can do everything i.e. photoshop, accounting, our website, GDPR officer and much more etc…
an international marketing and communications expert
Unique in our motivation to have time for other things rather than short term money or a corporate career
Keep building on experience, expertise, knowledge, relationships
That's why we can boast over 25,000 hours of development and support just on the area of Checkout for Magento by the same people since 2010.
All those cases that we see first hand by talking to our customers stay, not in our system but also in our heads and heart.
We nourish long term relationships with our agency partners, complementary extensions, Magento staff etc… some even become friends!
Productivity and Focus
With our previous experience and our current knowledge of the Magento market we can make strategic choices that provides a competitive advantage and business growth.
We use our creativity to do more work with the same hours.
We make do with our own bootstrapped happy and flexible resources.
More about Family Businesses
In our Panel we invited on purpose Beth and Gentian Shero who run a Magento Agency based in New York. They shared how challenging it is when your work is also your life. We know if resonates with a lot of other agencies, vendors and merchants in the Magento Community so here is a little gem I found about how the next generation of family business leaders are making their mark.
An example of that was presented at Meet Magento Germany 2018, with Foeger, a 65 year old family business going through digital transformation as the only way to increase sales.
More about Mental Health: MageMH.com
My talk didn't allow to touch much on Mental Health. Good news, Sherrie Rohde, Community Manager at Magento is doing a lot of research on it and has a great talk about the topic.
If you don't catch her talk, go to magemh.com. This is a brilliant initiative to help the Magento Community get help, inspiration, support and hope.
The Power of Sleep and well-being: thriveglobal.com
One of my first inspiration around this topic is the story of Ariana Huffington, from the Huffington post and media guru who broke her jaw by collapsing on her desk out of exhaustion. Since then she has been advocating very strongly about the power of sleep, meditation, well-being through her platform thriveglobal.com. It includes articles, courses, apps, a community, styling tip, a foundation and much more.