In an effort to consistently improve the end-to-end checkout experience for Magento stores, we are announcing our partnership with NS8.
If you attended Magento Imagine 2019, you may have even visited their Las Vegas office or at least stopped by their booth.
NS8 fraud prevention platform exponential growth
Having raised almost 35 million dollars in three years and tripling staff in 2019, NS8 has now launched its solution for Magento 2.

NS8 is a fraud prevention platform that helps merchants:
approve more orders while cutting out fraud
cut down on false positives
optimize advertising campaigns by blocking invalid traffic that wastes marketing budgets
How is NS8 different from other fraud solutions?

They score actions earlier.
NS8 doesn't just review payment information and user behavior, it includes pre-session data and identifies how users arrive at a website, which allows for deeper fraud analysis.

NS8 is available as an easy-to-install, code-free integration for ecommerce platforms at flexible rates. This makes the platform accessible for small- to medium-sized businesses, not just enterprise-level companies.

NS8 has a growing library of optional, per-use add-ons that provide supplemental data and third-party scoring via data partners such as Verifi, ThreatMetrix, and Ekata.
NS8 Dashboard
Here is a feel of NS8 dashboards for Magento 2 stores.
General Dashboard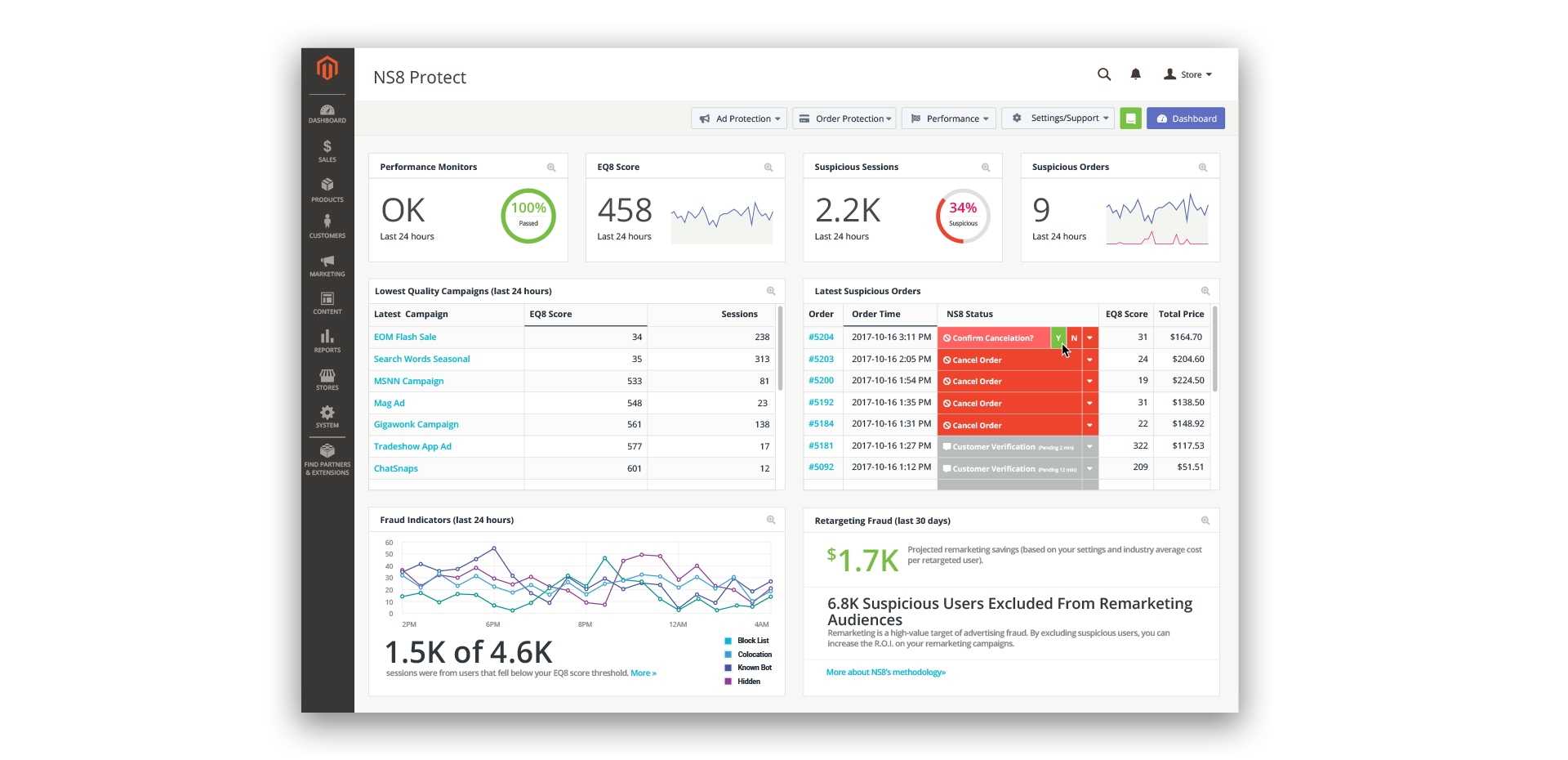 Order level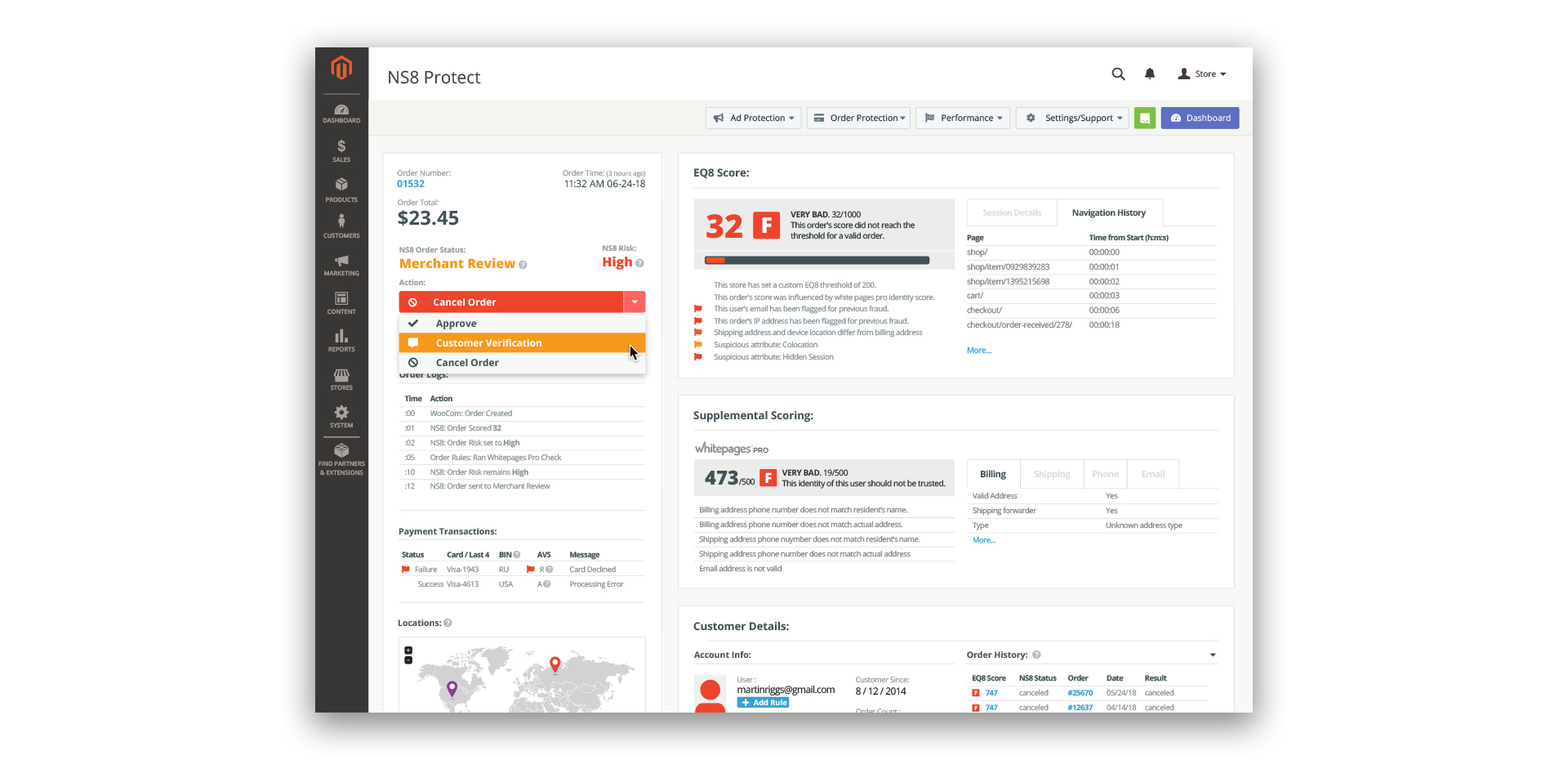 Advertising Campaign level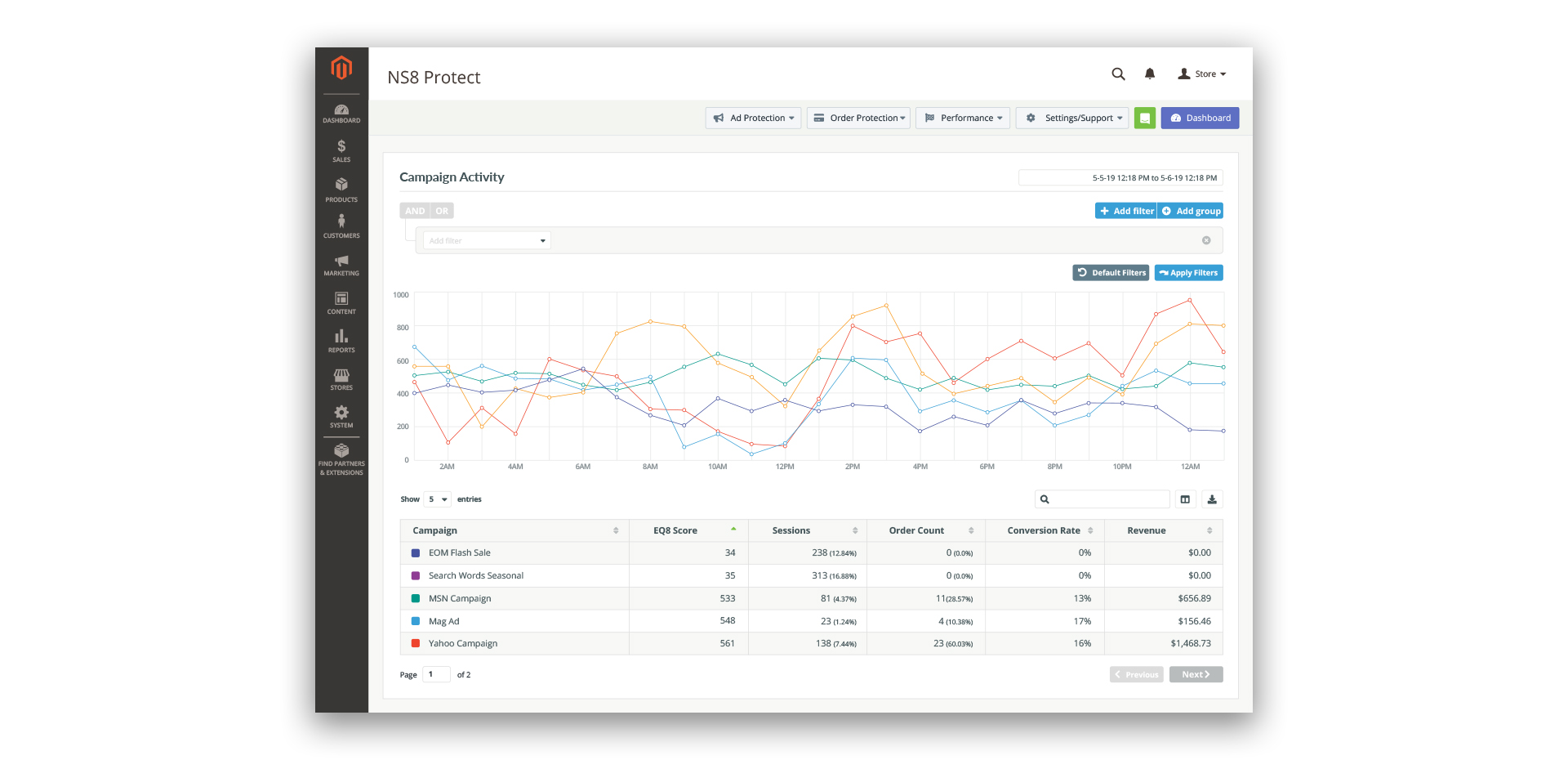 Try NS8 for 30 days, risk-free, and start protecting your revenue from fraud.