Back in 2013 we were proud to support the Telethon's website's checkout. Telethon is a 30 hour long French TV program that raises funds for research around rare neuromuscular diseases. It's no small task and as an example last year, over the week end of 6/7 December, €75 million were raised.
The French Muscular Dystrophy Association (AFM-Téléthon) made great progress in the last 25 years. All the funds raised allowed research to come up with the first treatments for rare and neuromuscular diseases. Plus,
modeling those rare diseases helps explore therapeutic approaches can potentially be applicable to common diseases.
This week we were proud to support AFM Telethon again by providing OneStepCheckout for their other online store: telethondespartenaires.fr. Translated from French, it means "Partner's Telethon" and the objective is to raise funds by selling products that help a purpose: zero waste. Products are sold in bulk and 25% of the sale go to AFM Telethon.
That's why we are more than happy to provide a checkout that works and helps convert more sales as it means more donations to research.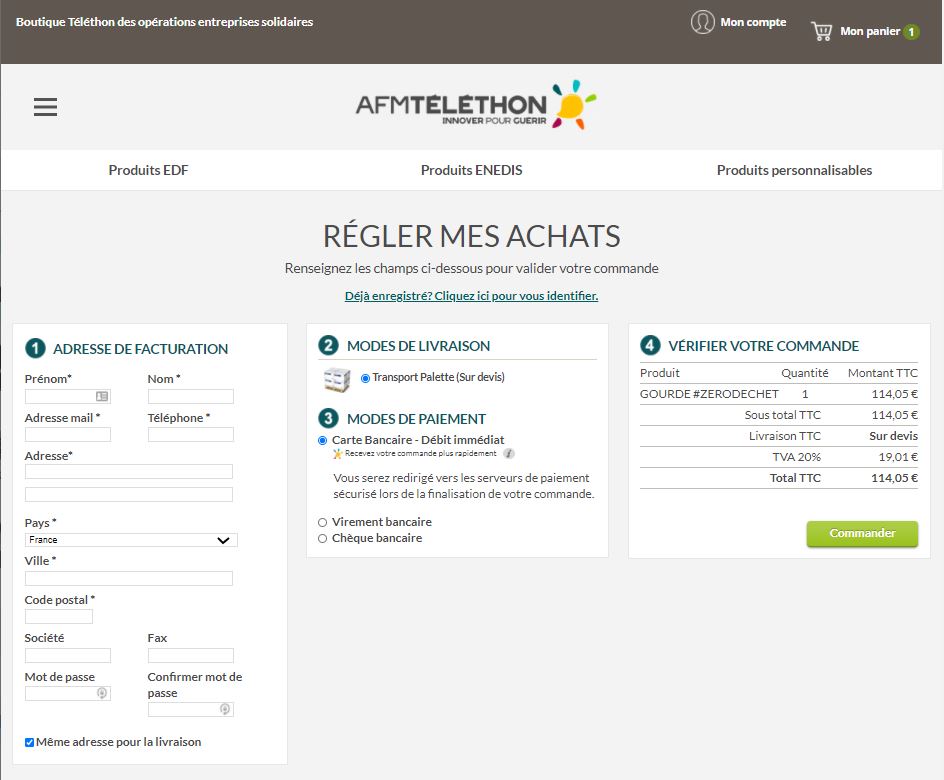 On this Magento 1 store, the default 6 step checkout is streamlined into one simple page that offers the French's favorite payment methods:
debit card
bank transfer
bank check
Whether your charity runs on Magento 1 or Magento 2, we can help reduce cart abandonment and raise more funds through your online store. Visit onestepcheckout.com for more details.