We are pretty excited to tell the story of how this came about.
28th May 2020, the Magento Association organized the first ever community led Magento event. They used Hopin, a conference platform that allows participants to attend keynote talks and break-out sessions as well as visiting partner "booths" to connect with brand representatives through video conferencing.
What was fun and different was the "Networking" button that randomly matches two people among those who have clicked it, just like the infamous Chat Roulette.
That's how Thien-Lan from OneStepCheckout, met Robert Rand from Jetrails. With just a five minute chat to "exchange business cards", they found over 100 mutual industry connections and shared priority topics such as:
Magento 2 conversion optimization
Magento 1 End of Life support and how to help thousands of Magento 1 customers. Read more here.
The US & Canadian markets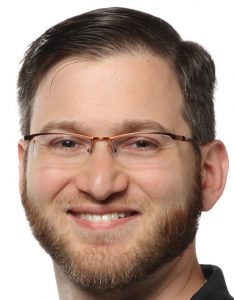 In Robert's own words: "Magento merchants are highly impacted by site speed and security. We're excited to partner with companies like OneStepCheckout that, similarly to JetRails, are committed to helping merchants deliver fast and safe shopping experiences."
JetRails started as a highly-optimized Magento hosting product, offered by eBoundHost, a Chicago-based team that's been providing web hosting since 2000.
As JetRails became more popular, the company leadership decided to lean-in on market demand, and launched JetRails as its own brand. Today, JetRails provides tailored Magento hosting, from fully-managed dedicated servers, to truly autoscaling single-tenant AWS environments.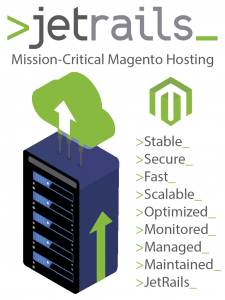 While JetRails has a core focus on hosting security, speed, scalability, and stability, their mission-critical support is a huge asset to Magento merchants. They've worked hard to create a culture of proactive monitoring, maintenance, and system management, including a variety of security scanning tools.
Another important point of alignment with OneStepCheckout is how support is handled. Jetrails' support team is built to provide fast responses around the clock. Not only are they readily available – they're experts in Magento hosting. About 90% of the time, the first person to pick up the phone or respond to a ticket will be the person to resolve the request or issue – they've cut out a lot of the "kick the can" culture that so many hosts are known for.
To meet the needs of established and growing Magento merchants who need a host that they can rely on consistently, JetRails provides holistic hosting solutions – from servers and clouds, to CDN, WAF, Backup, Compliance, Malware Scanning, and Intrusion Detection technology. Most importantly, if you're looking for a host whose mission is to go the extra mile to help you succeed, you're going to love JetRails!
To sum it up, here are the reasons for choosing our new partner Jetrails:
Hosting thousands of Magento sites
Partnered with dozens of top Magento agencies
Allied with top security peers, including Sansec, Mage-One, Sucuri, and Cloudflare
White-glove service, from sizing out the right hosting environment for your business, to dedicated account managers to ensure success