This year we have donated $1500 to Wikipedia, Free Software Foundation and Electronic Frontier Foundation. I addition we continue our involvment with KIVA, prividing micro loans to unique entrepreneurs around the globe, now counting 150 loans.
Donations

The WikiMedia foundation is responsible for running the top-ten internet property Wikipedia, as well as many other useful sites. Wikipedia is the worlds largest encyclopedia, with editors all over the world spending their free time to make information more available for everyone on the globe. We believe Wikipedia is an extremely important project, and it is also important to keep it free of commercial interests. That is why we have donated to them this year.
The Free Software Foundation (FSF) is a non-profit that advocates free software ideals and works for adoption of free software and free media formats, as well as activist campaigns against threats to user freedom. We donated to the Free Software Foundation because we want to give back, as Magento itself is free software, and also big parts of the ecosystem around Magento is free software as well.

The Electronic Frontier Foundation (EFF Europe) is a non-profit that spends all its time fighting for our rights on the internet! They were founded in 1990, and have since been defending us on free speech, privacy, innovation and consumer rights. EFF brings lawyers, policy analysts, activists and technologists together to defend our rights. We have donated to this organization because we consider the work they are doing extremely important, and it is essential to keep them up and running.
Micro loans – Just makes sense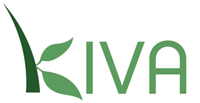 The sole purpose of OneStepCheckout is to reduce customer abandonment and increase conversions. Maximizing profits by simply adding technology. We also want to help entrepreneurs or "micro-preneurs" in the developing world, through lending for the sake of alleviating poverty.
Its not simply feeling good. The ecommerce industry is basically all about trading goods. We think it makes sense to lend a hand to others in the commerce industry in the developing world. At the end of the day it's all about getting a customer to buy a product, either if you have a global online store with thousands of users every day or a simple kiosk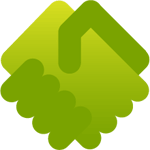 in a local marketplace. We all need to start somewhere, and who knows; maybe in some years some of our micro lenders are ready to go online as well!
At One Step Checkout we allocate some of our proceeds to microfinance projects, in cooperation with KIVA, the world's first peer-to-peer micro-lending website.
Plese have a look at our lender page: www.kiva.org/lender/onestepcheckout
We are happy that we can make these contributions to the community, and give back. We want to wish all our customers, partners and everbody else a marry christmas and a prosperous new year!
Thanks and regards, from everybody working with OneStepCheckout!