Today we have launched our new responsive demo site! You can see it live on http://demo.onestepcheckout.com
The new demo features a screen size chooser, so you can actually click through the various sizes and it will automatically adjust the viewport to let you experience the checkout on a smaller device. We use the new default Magento theme (shipped in 1.9) which is actually responsive out of the box.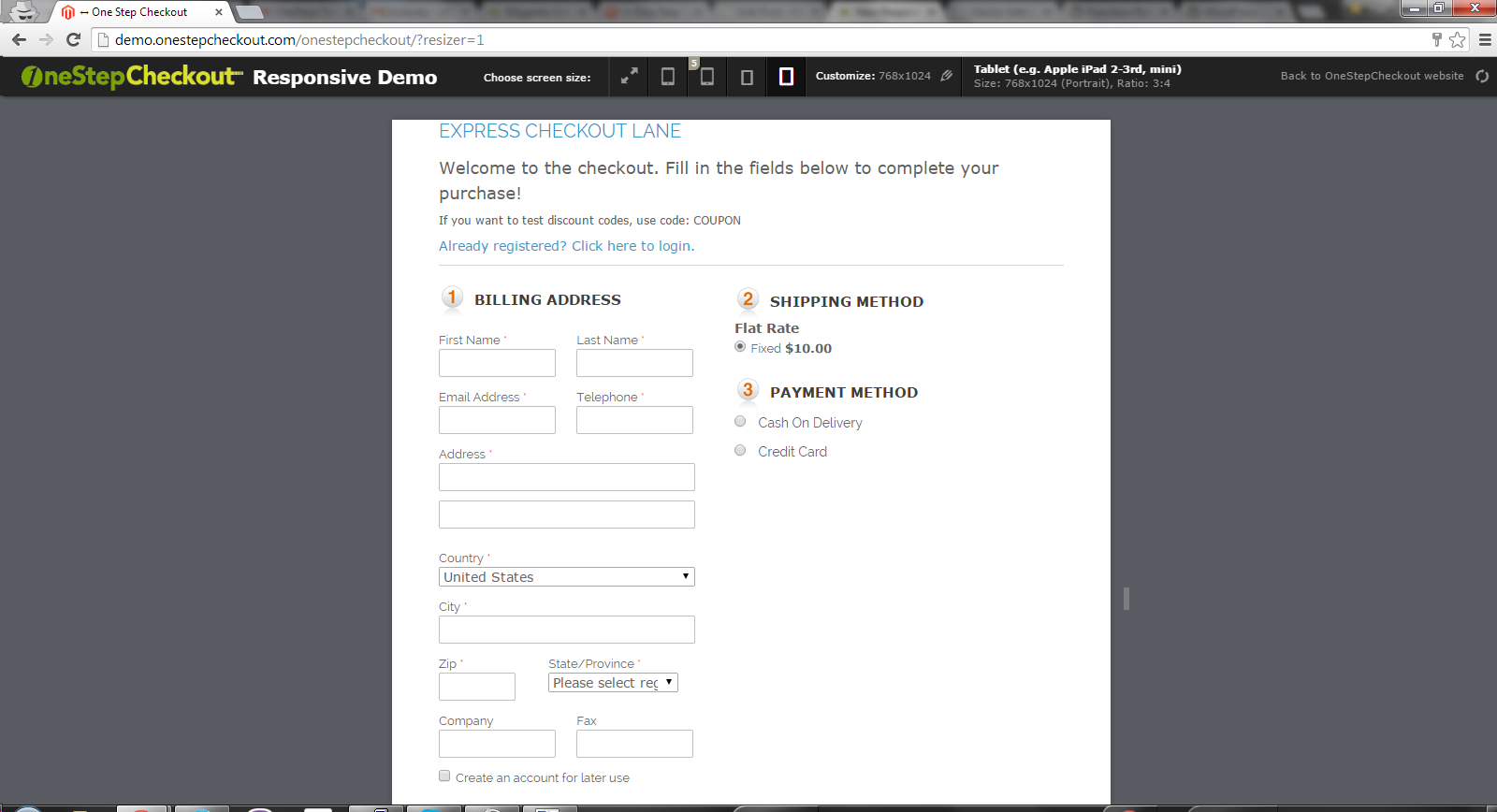 Let us know how you like the new responsive demo! Drop us an email at mail@onestepcheckout.com.