Hi everyone
The legendary Imagine 2016 Magento eCommerce conference is taking place in just two weeks and we've been preparing for this event. In fact we are the proud sponsors of the Day 2 Breakfast on April 12. Let us share with you our personal story and why this event is so unique and important for us at OneStepCheckout.
Meet for the very first time
What makes this event extremely special for us is that some of our OneStepCheckout team members will meet in person for the very first time!
Anton
As mentioned in Anton's interview, our lead developer has been living and working in Tallinn, Estonia, for the last 6 years when the rest of the team is scattered between Oslo, the Norwegian west coast and London among others.
Just like you, our other Oslo based team members is very excited to learn from Anton's unmatched experience and expertise about everything checkout related in the Magento world. Don't be shy, pick his brain and tap into his 17,000 hours mastery of support and development of the OneStepCheckout extension. He's very keen to share, like he has been sharing for all these years as a ninja contributor to the Magento community.
Thien Lan
Among our Oslo based team members you will also meet, sing with and dance with Thien Lan. As per our announcement earlier this year, she has been appointed to get to know your business better, to understand your needs and make sure we add exceptional value to you, your clients and the end user. Did we tell you she worked for 15 years client side? Make her feel welcome in her new Magento family! Thien Lan is also a keen food blogger, so you can share thoughts about the croissants and breakfast sandwiches we will be serving on the day and how to cook soft boiled eggs to perfection.
Eskil
Last but not least, we are sending along Eskil, our Norwegian mascot. Did you know Norwegians are the second biggest coffee drinkers with 7.2kg per capita (1.98 cups a day)? And here's a video of how they do it… Well Eskil, that's not him in the video, is more on 2 liters per day… He is our operations manager, and he is working relentlessly to make sure our Day 2 breakfast is a memorable one. We value your beauty sleep and don't want to get you out of bed for nothing right?
Greetings from Asbjørn
Asbjørn, our CEO that most of you have met during past event can't make it this year but he told us his best Imagine stories including meeting Roy Rubin in person, and is sending his greetings. We hope we can create many more legendary moments this year!
Sponsoring breakfast at Imagine 2016 is our way to say 'Thank you"
As we are fast approaching our 20,000th order we look back and realize it couldn't have been possible without:
Our clients: all the merchants out there who run an eCommerce site, no matter how big, small, anywhere in the world
Our trusted partners who help their clients improve their conversion rate and overall business performance by recommending our OneStepCheckout extension
Our affiliates who allow the long tail of eCommerce sites to have access to our product to reduce their shopping cart abandonment and improve their sales conversion
Magento Commerce company who made our existence possible and who we have supported in return for more than 5 years through the many organizational and ownership changes
Last but not least, the Magento Community who has been valuing our contribution and our unmatched expertise about checkout for Magento and all the compatibility cases associated to it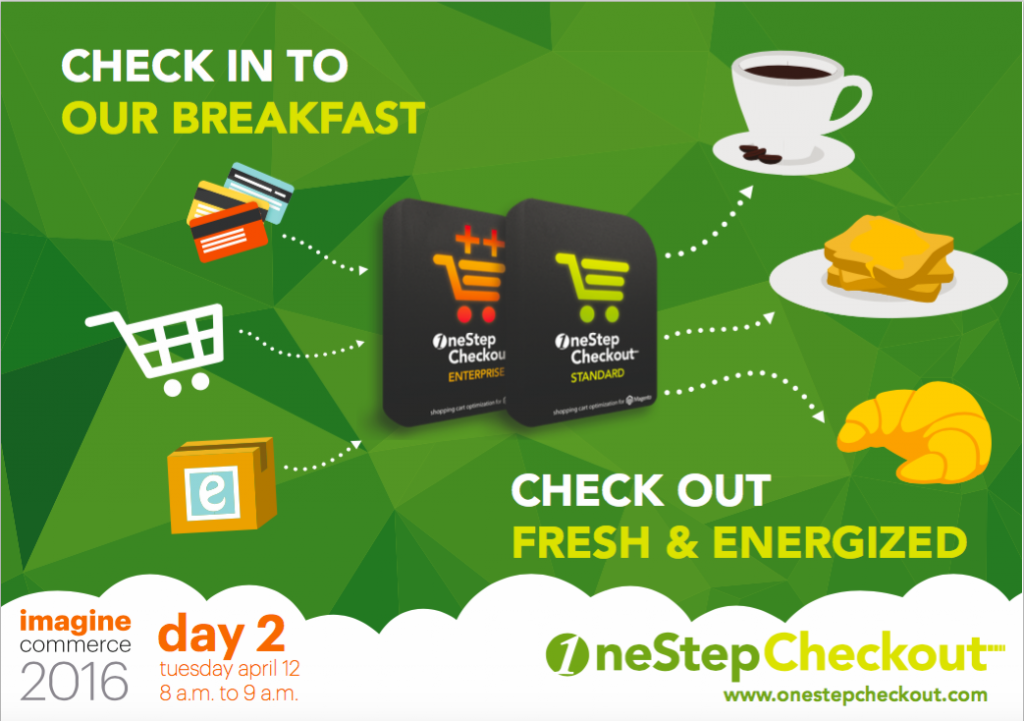 So come and celebrate over breakfast on Day 2: April 12 from 8am. Allow us to say thank you in person through Anton, Thien Lan and Eskil who will fill…
…you up with energy so you are off to an amazing Day 2 of the conference, ready to seize opportunities, strengthen relationships within the Community and enjoy the spectacular evening event!
…you in with the latest news about OneStepCheckout: our 4.5 version for M1, our plans for Magento 2 and what we can do for you and your clients
…your pockets with surprises! More on that to be revealed closer to the date so stay tuned and follow our journey on Twitter
Awards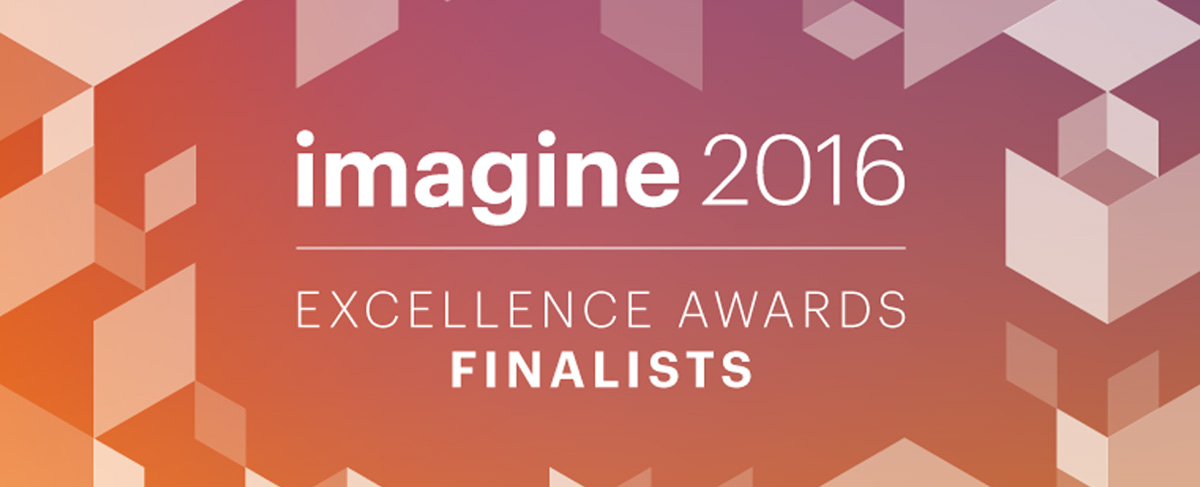 We will also be supporting our agencies and their OneStepCheckout clients who are nominated for an award! Discover who they are and what their stores look like here.
Post Event pictures