Black Friday and Cyber Monday are behind us. We hope you and your business did fantastically well.
Holidays 2022 eCommerce Sales Report
A recent report from Adobe based on 85% of the top 100 US top retailers showed that consumers have already spent $107.7 billion online between Black Friday and the end of Cyber Week 2022, up 8.7% vs 2021.
As predicted in our Holiday insight article, Buy Now Pay Later was a key factor for growth and that's because consumers need payment flexibility and convenience with recession and inflation looming and BNPL brands are offering exactly that, with interest-free installments that help shoppers get what they want and merchants to improve checkout conversion by a 20% on average.
On the other hand, Curbside Pickup a.k.a Click and Collect a.k.a Buy Online Pick Up in Store (BOPIS) didn't grow compared to last year when the peak was mainly due to the COVID Pandemic.
Other factors that drove record sales this year:
unusually deep discounts
mobile purchases
marketing investment with paid search accounting for 28% of online sales on Cyber Week and social media although accounting for less than 5% but experiencing the highest growth at 27% YOY
2023 Outlook: recession and inflation are a challenge for the Retail sector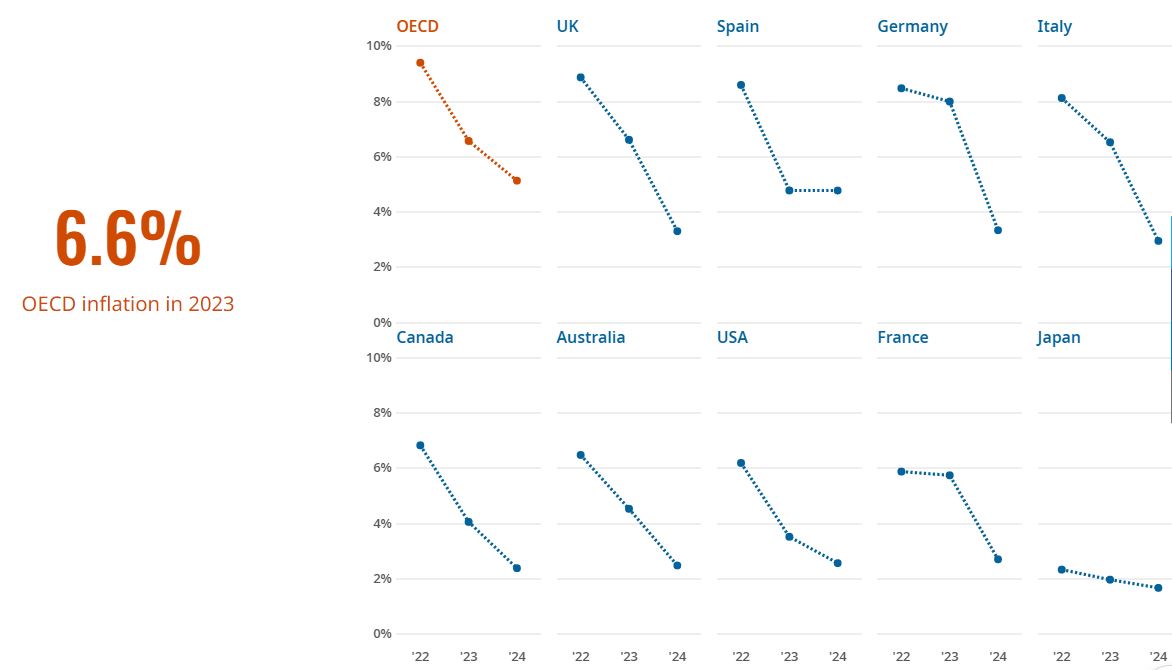 According to the November 2022 report from the OECD, it's not looking good. Here's what to expect:
Energy prices are pushing all prices up
Slower global growth, and increase in interest rates put more households at financial risk
Inflation is already high in 2022 and eating into households' budgets, but will improve in 2023 and 2024
That means that for eCommerce and Retail at large, discretionary spending will be less abundant, consumers will be more price sensitive and each marketing roller will have to work much harder to attract shoppers and convert them.
2023 Strategies and actions you can take to boost your eCommerce website
When there is economic growth, everyone wins. When shoppers are more careful about where to spend their dollars, you need to beat the competition on price, promotion, customer service, product quality, or choice and make sure your shoppers stick with you during their whole online purchase process, from landing on your store through to placing their orders.
As such, we partnered up with best-of-breed solutions to help you maximize every single step of your online sales funnel, including:
Adobe eCommerce platform
Bemeir Magento Agency
Dotdigital Marketing automation
Gorgias Customer Service
Jetrails Hosting
Klevu Search and Personalization
OneStepCheckout Checkout Optimization
Signifyd Fraud Protection
Shipper HQ Shipping Optimization
Yotpo Reviews
Grab a free copy of this comprehensive ebook packed with insights and practical tips, especially if your store is running on Magento or Adobe Commerce.