Written by Natasha Zurnamer, a member of the Forbes Finance Council and
CEO at Optty. Cover image generated by DALL.E 2.
Doing well in a boom is easy. It's when growth becomes more uneven that exceptional retailers have a chance to use a combination of proven strategy and cutting-edge technology to break away from the pack.
As we count down into the autumn and holiday shopping season in an uncertain economic landscape, we thought we'd ask some experts for their top tips on beating the competition in today's complex and evolving eCommerce landscape.
The news on inflation, increasing interest rates, surging energy prices and bearish predictions on consumer spending means you need to be on point for growth this holiday season. Your strategy needs to be well planned in order to ensure your peak season growth ambition is realized, outsmarting the competition should be at the top of your list.

Tip one: Shoppers need financial flexibility and choice
Undermined consumer sentiments and discretionary spending and need to be addressed
That's where Buy Now Pay Later (BNPL) is a good idea. BNPL let consumer purchase items and pay for them with interest-free installments. This payment method is very popular among the younger demographics who are mainly buying in the fashion, beauty and electronics verticals. We now also see BNPL solutions like Humm targeting older demographics with more disposable income and making responsible although higher value purchases such as in health, automotive and home renovation categories.
Key growth drivers for merchants lie in offering more payment choices
According to data from BNPL provider Zip, 91% of retailers that offer BNPL saw benefits – from higher revenue and conversion rates to increases in average cart value, more repeat purchases, and higher profits. Read more about the benefits of BNPL for Consumers and Merchants.

A case study conducted by Optty in 2022 revealed the power of choice in BNPL: in the New Zealand market, a B2C fashion merchant increased sales by 40% by adding two BNPL options by 21% in the Australian market by adding five BNPL options to their checkout.

Merchants can make the most of the BNPL Market consolidation
BNPL players are going through market consolidation and while customers are engaging in BNPL as their preferred payment method, offering choice is key to success.  It takes time and effort to keep up with the fast evolution of the market landscape as every month players exit your market, new players enter, sometimes you discover it as your rep is not answering etc…
That's why using Optty is more relevant than ever! Through a single API integration, you can access over 55 BNPLs, in 36 currencies and 60 countries. All in one place you can sign up, and turn on or off key BNPL solutions based on your performance with your own demographics and verticals.  As a bonus,  you will reap the benefits of the BNPLs driving their customers to your site.

"Optty offers retailers an onramp to the revenue superhighway. Retailers who have turned to Optty report strong gains across all the metrics that matter."
For a limited time only, you get to try Optty for free and test it to see how it boosts your holiday performance
Tip two: Shipping preferences changed post COVID
The pandemic complicated shopping for consumers as well as retailers. With many shops shuttered or restricting in-store purchases, shoppers needed new ways to pick up and return the items they bought. This led to a surge in Buy Online, Pickup In-Store (BOPIS) purchases, popularly known as click-and-collect.
According to a report by Research and Markets, the BOPIS market is expected to surge to US$703 billion by 2027 from US$244 billion in 2021, at a compound annual growth rate (CAGR) of more than 19%.
"Consumers like the BOPIS experience because it offers them the best of both worlds. They can research and complete a purchase online and then pick it up at a convenient location, get it faster and save on shipping fees."


Said Pierre Masson, CEO of French-based Magento extension vendor Wyomind.
With Magento 2.4, Adobe Commerce introduced Inventory Management for Commerce. This set of tools allows retailers who ship stock from a range of locations (e.g. stores, warehouses, dropshipping) to accurately manage stock and recommend inventory sources to customers based on their addresses.
Merchants can also go one step further and get more customization like store locator, store page, order calendar or preferred store your with extensions like Wyomind BOPIS extensions.

Tip three: Drive traffic to an outstanding browsing experience
Inflation is rising in countries around the globe at its fastest pace in decades. And with household budgets facing new pressures, shoppers have become more discerning about what they buy, and more likely to shop around.
That's why, more than ever, it's important to offer a fast, secure and appealing shopping experience. Slow websites can be a big deterrent as they:
Reduce brands visibility as the speed deteriorates ranking on Google Search Engine Result Pages
Create friction and force visitors to leave to browse on a faster site
Negatively impact the brand reputation and will be remembered as "a frustrating experience"
The world is in a hurry these days and shoppers quickly become impatient if faced with technological issues.
If you're on Magento Open Source, you can boost your website performance and shoppers' experience by implementing Hyvä Themes. It makes sure long page loading times are a thing of the past.
"We remove the pain for Magento 2 developers by making it easy for them to build a beautiful and ultra-fast eCommerce website that achieves maximum scores in terms of Core Web Vitals"


Said Willem Wigman, Founder and CEO at Hyvä.
Tip four: Address what undermines Checkout Conversion
According to the Baymard Institute, which conducts research on online user experience, 70% of shoppers abandon their carts before checkout. Among the top 4 reasons cited for doing so?
An excessively long or complicated check-out process or a glitchy or slow website.
Forcing account creation
Not showing order totals upfront
Not offering enough payment options
Just as they don't want to wait for pages to load, consumers are also reluctant to jump through hoops to complete a purchase.
If the checkout process is too complicated or slow, or if they don't find the payment and shipping options they desire, many are more than prepared to walk away from their piled-up digital carts and shop elsewhere.
Research from Baymard suggests that the average eCommerce retailer can boost conversion rates by more than 35% simply by improving checkout design.
OneStepCheckout, as you know, does just that by making sure that:
the checkout page loads at lightning speed
registration is seamless, the total calculated cost is shown and updated at all times
the plugin works seamlessly with most third-party solutions in the Magento ecosystem, including a full range of different ways to pay: from credit cards to buy now, pay later.
Quick win to stand out in the current economic situation
In summary, as a priority and key differentiator, you can address those critical steps along the online sales funnel:
A faster site that drives traffic and improves the browsing experience
Remove friction at checkout
Offer convenience and cost-efficient shipping AND payment options
With OneStepCheckout, Hyvä Themes, Wyomind and Optty, you can find the keys to unlocking those issues and be sure to implement reputable, proven and tested excellent quality solutions that can show real benefits with minimal integration hassle.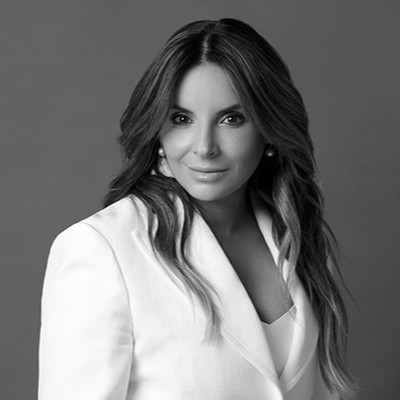 Natasha Zurnamer is an Australian professional with over 30 years of experience in Fashion and Retail including 10 in eCommerce.
She's a member of the Forbes Finance Council and writes articles for Forbes.com. Learn more about Natasha