Where do we stand with Magento 2 migrations?
As discovered through the customer survey we ran last April, we extrapolate it to be approx:
60,000 stores who will stay on Magento 1
75,000 who are planning to migrate to Magento 2.
With Magento 1 ending all support in 2020, we want to help our 20,000+ customers, who are in the situations described above, look at their options.
Frankly, we don't want them to leave Magento and the benefits of the Magento 2 platform are compelling, including:
Scalability and enhanced performance, i.e. pages loading faster
Responsive and Search Engine friendly for better ranking and visibility
Improved admin interface including a more comprehensive Dashboards, easier ways to create or upload products
Modularity both of the front end and back end
That's why, we called our Agency Partners to the rescue and asked them to share their best tips to help avoid traps and prepare things ahead so that the migration is not only as smooth and hassle free as possible but brings incremental value to the whole business.
Our Magento Agency Partners are all reputable and trustworthy players around the world with extensive Magento experience, who will help you with solid technical advice and implementation, great business sense and know how to manage your expectations.
From PIM to SEO, Payment to PWA, read the wide array of tips that we've gathered for you.
---
Table of content
---
Emile Koolstra, Owner at Younify (NL)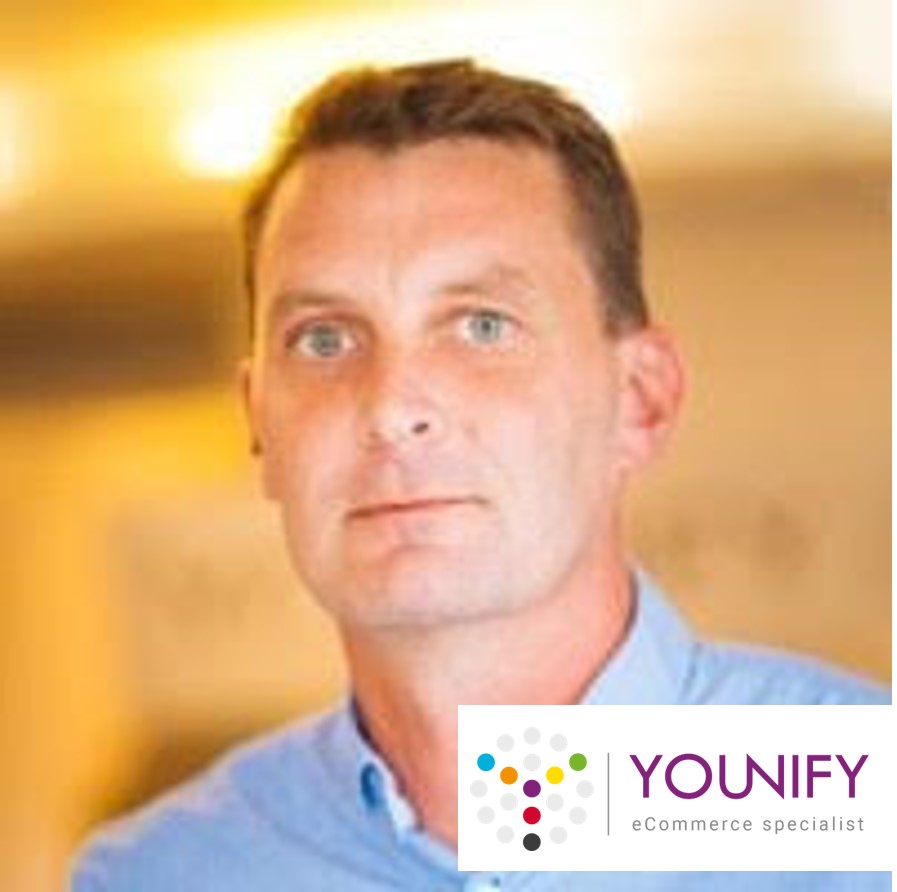 "This is the perfect moment to re-think product catalogue set-ups and categories "
Although we tend to speak of a migration from Magento 1 to Magento 2, the Magento 2 webshop should be considered as a new implementation.
Approach the migration as a new development to avoid assumptions which will jeopardise the planning or costs of the projects.
Some of our "Lessons Learned" from the migration projects:
Although data migration is possible for categories / products and other content and configuration items it is good to consider how "valid" the Magento 1 data is. It's possible the Magento 1 store has been piled up with in-active attributes, attribute sets and products. Use the Magento 2 project as a fresh start and make sure only clean data is migrated. This is the perfect moment to re-think product catalogue set-ups and categories where needed.
Carefully review all extensions in use on the Magento 1 store:

Are they still in use?
Does native Magento 2 maybe offer the functionality now?
And most importantly….are the features the customer desires from the extension also available in the Magento 2 extension.
Although many Magento 2 extensions offer more functionality, we have seen cases where functionality was removed. This will cause a big deception at the customer end ("I had this in Magento 1") and at the development partner end ("I can not build this functionality for free in Magento 2")
Contact Emile: emile.koolstra@younify.nl
Danny Verkade, CTO at Cream and Magento Master 2018 (NL)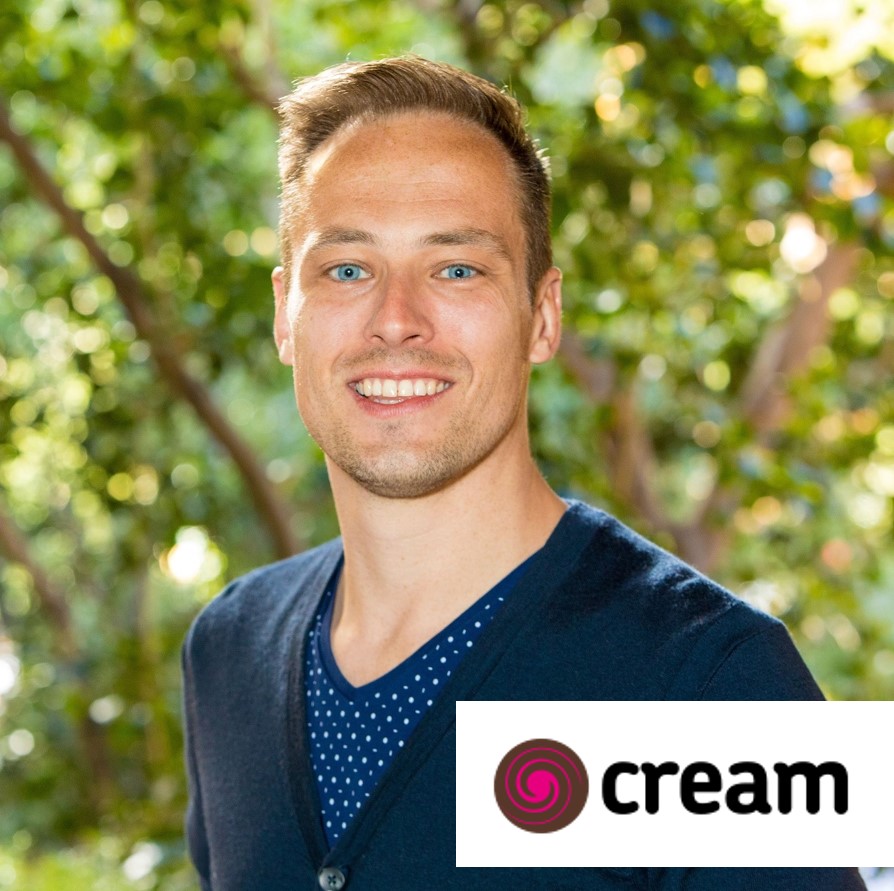 "For each feature you need to decide if it's still necessary and if you want to migrate it over to Magento 2 "
A successful migration starts with the assessment of the current Magento 1 installation. Be sure to have a list of all the:
functionalities
features
customisations
3rd party modules within Magento 1.
For each feature you need to decide if it's still necessary and if you want to migrate it over to Magento 2. This gives you a complete overview of everything that needs to be migrated from Magento 1 to Magento 2.
Prioritise everything with the most important features listed first and least important ones as last. This will make sure that you're not missing anything in your new Magento 2 store.
Outsource or in-house work?
We advice in souce work with a very hands on team. The key benefits for it are:
Communication: no cultural differences, no misunderstanding and things "lost in translation", better reactivity
Market knowledge: every person in the agency knows the market the merchant is operating in so they can provide consumer insights closer tot the target audience and give tips and advice
Danny Verkade is also a Magento Master and Director of the Board of the Meet Magento Association
Contact Danny: danny@cream.nl
Ewen Cameron, Technical Director at Digital Six, Edinburgh (UK)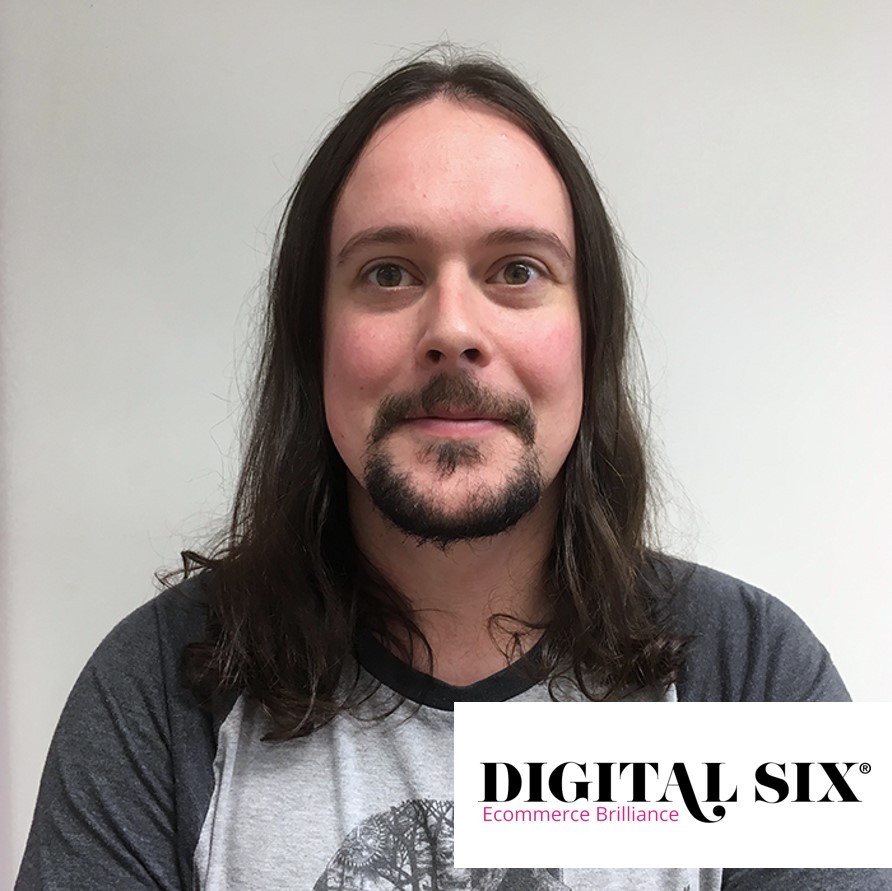 "Make sure you understand your client's data before starting any work"

Three reasons why should a Magento 1 store Migrate to Magento 2:

1. Performance
Magento 2 has been redesigned from the ground up with a focus on performance. Magento 2 support and is optimised for PHP 7 which is far faster than PHP 5 which Magento 1 was built on. It also natively supports a number of powerful caching systems like Varnish which avoids the need for additional plugins when configuring your site.

2. Improved checkout flow
Magento have made significant improvements to the checkout flow to make your users journey as easy as possible. You are no longer asked to log in, register or check out as a guest. Instead, you enter your email address and a super fast AJAX lookup checks whether you have an account or not. If you have an account, then a password box appears. If you don't, then you carry on as if you were a guest but get the opportunity to enter a password once you've placed your order. This reduces the amount of data your customer has to enter and saves them having to try and remember if they have registered an account with you before. A number of other clever improvements have been made too such as bypassing a billing address for payment methods that don't require it and an automatic shipping rates lookup once customers have entered their shipping address.

3. Progressive Web App support

Progressive web apps (PWAs) are the future of the internet. They compartmentalise your content, your layout and your eCommerce functionality and store the layout on your user's device using a clever array of caching technologies. The end result is a super fast website with many of the benefits of an app that you would install on your phone. They support push notifications, instant loading and the ability to add them to your home screen. Magento have already provided a toolkit to allow developers to create progressive web apps in the Magento 2 framework. If you are wanting a lightning fast, easy to use website that supports push notifications and encourages regular user engagement, then a progressive web app is your best option.

Top tip for a smooth migration to Magento 2
Now when the decision is made to migrate to Magento 2, take the time to study your client's current data setup. They may believe that they want a "direct" migration of everything in their current Magento 1 system to Magento 2 but this is rarely true.
Use the migration as a chance to rationalise attributes and other data structures. Take your time to de-scope every attribute and every plugin/customisation to work out why the modification was made and confirm with the client if they need it in Magento 2. If they do, then re-examine the requirement and scope it out to make sure you are implementing it in a sensible and appropriate way.

Andrea Caprio, COO DNA Factory (Italy)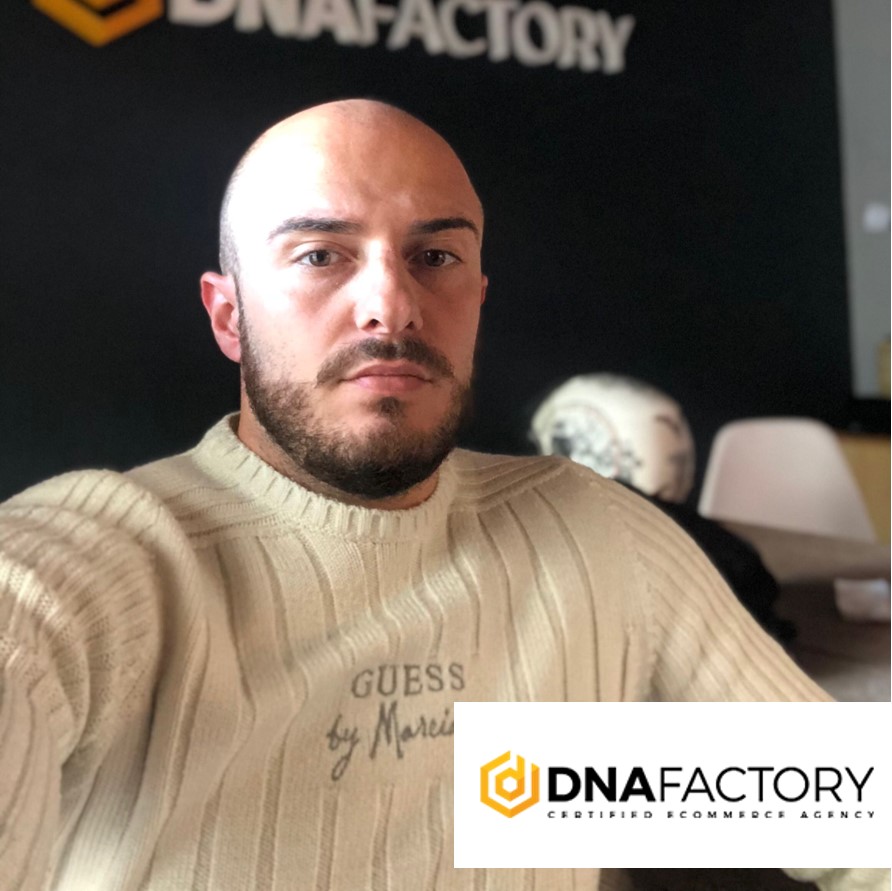 " This could be an opportunity to scout for a new payment provider that already integrates well with Magento 2 and offer better business conditions"
3 things you should consider before migrating to Magento 2 that could not come to mind.
I've read lot of articles about migrating to Magento 2. Some of them are classic clickbait (well done in SEO) containing links to themselves concluding with standard phrase: "click here to hire the best certified team to migrate to Magento 2". Others show the correct way to do it and I advice you to check this official link: https://devdocs.magento.com/guides/v2.3/migration/bk-migration-guide.html

So, take your time to write down and think about all customizations and integrations you did last years on your Magento 1 (I hope you got all documented and tracked).
Any single useful customization should be completely re-designed and re-developed in Magento 2 with additional costs and time that it involves.

Anyway, lot of tips and hints are widely discuss but there are 3 things you should consider before migrating that I think you should take in mind:
1 – Consider that you don't really need to migrate before June 2020

Surely you heard about Magento 1 that is "going to die" on June 2020 (Some merchants really think that their portal will go offline!?).
Don't worry, your portal will not go offline. What's true is that Magento Core Team will no longer support the platform with security patches but there's a good new: a German team (lead by Carmen Bremen, Magento Master) launched mage-one project that will continue to support the platform. They also offer prize money for finding and fixing security issues.
2 – Consider changing your current payment gateway

So, your customers can pay by credit card on your Magento 1 portal? Well, keep in mind that your current payment service provider might not yet be integrated with Magento 2.3 (Magento 2.1 , 2.2 and 2.3 are different) . So what should you do?
First of all make sure your provider got an official Magento 2 module, otherwise you should check 3rd party developers to see if your solution is available on Magento Marketplace. Or you can hire a developer to develop it for you but it will mean more budget, time and risk of bugs that could make you lose conversion rate.
Instead I suggest to our customers to take advantage of the migration to find a better gateway. (I mean the one that best fits for you).
Many merchants let themselves go to habits and maybe they don't even know how much they are paying for transaction fees. This could be an opportunity to scout for a new provider that already integrates well with Magento 2 and offer better business conditions or services that you did not have before such as tokenization or recurring payments.
3 – Consider training your tech staff

Some merchants (mainly smallest) have one or more tech handyman in-house that supports all other departments with their knowledge. He/she learned Magento 1 over the last years just because he/she had to do it. He/she is not a skilled developer, neither a sysadmin but he/she just dabbles the minimum that is necessary for ordinary tasks (i.e. re-index Magento indexes using console, fix a wrong data in database, etc).
Magento 2 is completely different from Magento 1. Give them 2/3 weeks to take practice to this new platform otherwise they will fall in trouble (and your business too).
Final words
With these considerations I don't want to convince small merchants to stay on Magento 1 forever. Migration is not mandatory at the moment, I am just saying that you should start to study this new world.
Magento 2 is full of new techniques and technologies that in Magento 1 you have to implement by yourself. Magento 2 keeps abreast with time and even a giant like Adobe understood that.
Contact Andrea: andrea@dnafactory.it
Brad Kort, President, Web2market, Illinois (USA)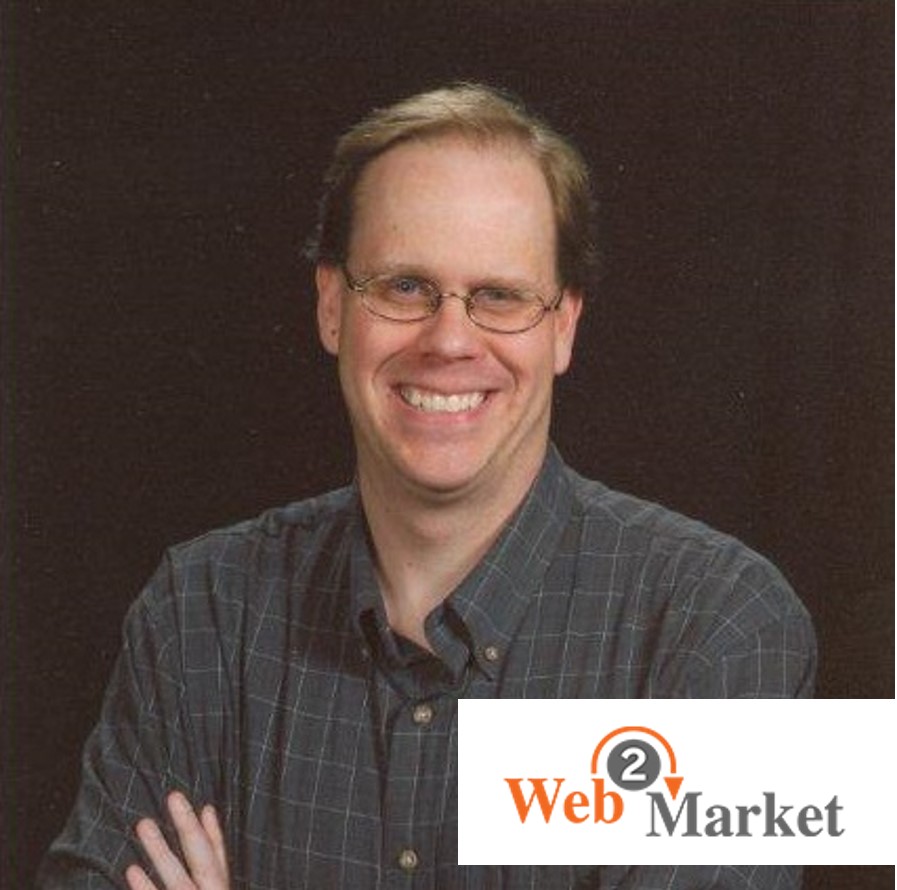 "How to find the Best Extensions for Magento 2"
Support for extensions is the single greatest feature Magento offers. Extensions allow you add very powerful features at a fraction of the cost compared to custom development. By better serving your customers, your eCommerce business sells more! However, you need to choose your extensions carefully. Not all extensions are created equally. So how do you find the best extensions? Here are a few tips.
1. Is the developer is a member of ExtDN
Members of ExtDN agree to follow the coding rules and best practices for Magento extensions. For example, they don't modify core Magento code, which makes upgrading to new versions of Magento much easier. Their code is also less likely to conflict with other extensions.
If an extension is listed there, it's been vetted by Magento for following the rules, not copying someone else's code, etc. You can also check for reviews. We prefer to buy directly from the developer though, it makes support easier to get.
3. Check for Regular Updates from the developer
Extensions need to be patched and updated for new versions of Magento. You want to make sure the developer provides ongoing enhancements.
3. Look for a guarantee
Most reputable developers will provide a 30 day satisfaction guarantee.
4. Contact the developer
Are they responsive? If they don't communicate well before the sale, it won't get better when you have question or problem after the sale!
There will be times you'll need to use an extension from a developer with less experience and less of a reputation. There are literally thousands of extensions. Many require deep expertise that only a few businesses possess, which is why not there are so many different developers. However, if you have a choice, take 10 minutes to research each developers.
If you use the list above, you'll make a better choice. Your site will probably run better, you'll sell more and have fewer problems.
Contact Brad: bkort@web2market.com
Ignacio Riesco Martín, CEO & Founder at Interactiv4 (Spain)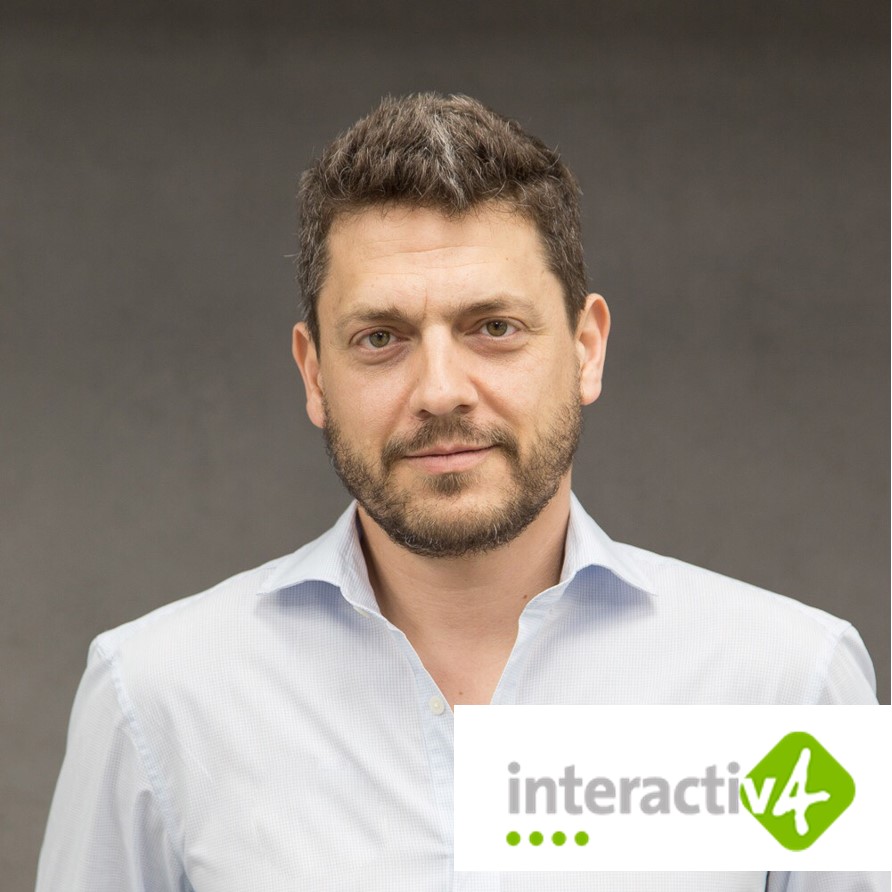 "If you are doing the migration of a complex Magento 1 site, stick with the same design, and introduce incremental changes step by step (every couple of weeks) after the migration"
Magento 1 to Magento 2 is not a migration, it is a new project.
Since only the data can be migrated… rest needs to be done from scratch. This is a game changer, as it is also an opportunity to resolve old problems (such as indexers, APIs, Varnish) and improve functionalities that you really like.
Invest budget and time to plan, analyze and architecture new site with the experienced development team.
Make sure your data can be migrated.
As we explain the code cannot be migrated. The only thing that can theoretically be migrated is the data, such as catalog, orders, and customers.
There might be some data that will be either very hard or impossible to migrate, depending on how is the level of customization of your project.
Don't expect the same time for sites built in Magento 1 to be built in Magento 2.
Remember we are facing two completely different architectural solutions.
If you are doing the migration of a complex Magento 1 site, stick with the same design, and introduce incremental changes step by step (every couple of weeks) after the migration.
Also, you should never go live in months when it is busy shopping season such as Black Friday or Christmas holidays. Plan your launch in low-profit months to avoid any instability.
Test, test, and test before going live.
Make a list of all functionalities you want to implement in the new site.
The fact that you have already a Magento 1 site running, doesn't mean that the new Dev team knows exactly all your process, procedures and functionalities added or customized.
Make a detailed list of
Agents involved in the project, and their responsibilities within the project
Extensions installed in the current Magento 1, how are they configured and which is the requirement that each of them is covering
External data system integration systems and methods
Custom development implemented, what functionality is doing and where you can find in the Admin panel all configuration settings
Magento functionality not needed that should be removed
New features you want to be developed as part of this project
But remember, sometimes less is more.
Contact Ignacio: ignacio.riesco@interactiv4.com
Alex Bohea, Account Manager at Limesharp, London (UK)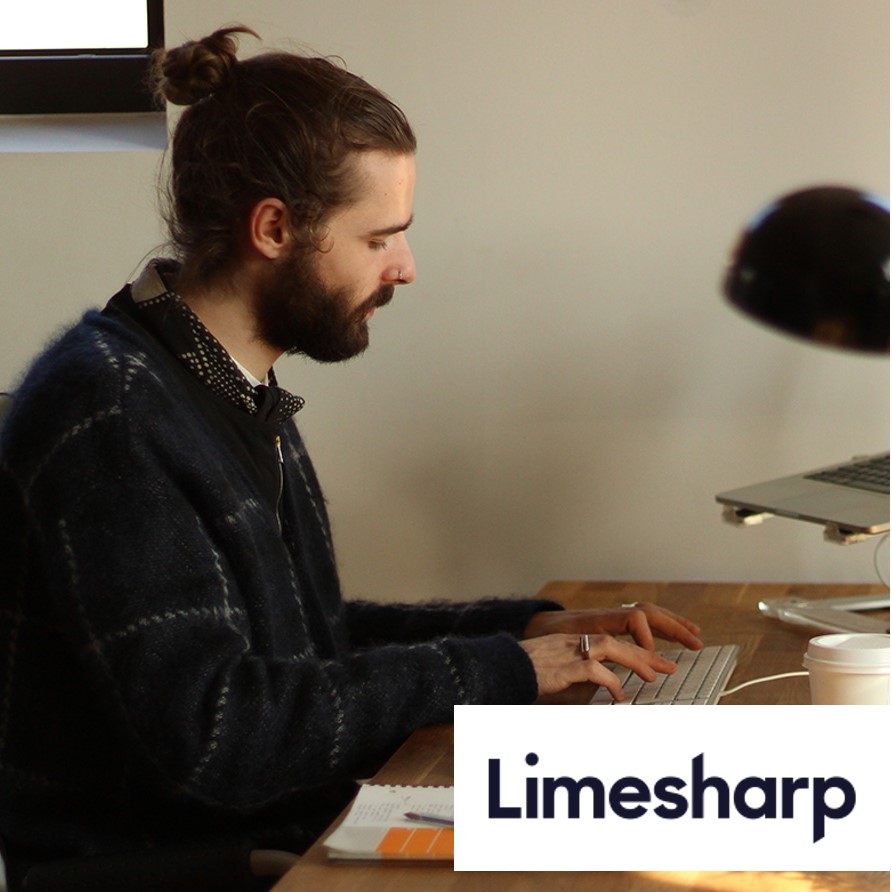 "Ensure that the whole business is involved and everyone has the chance to improve their current processes"
Consider and remember the key stakeholders
Our top tip for making migrating from Magento 1 to Magento 2 easier is simple – consider and remember the key stakeholders. Undertaking the move to Magento 2 should be treated as a chance to not only upgrade your current web platform but to upgrade the functionality across the entire business. This is where remembering and consulting with the stakeholders within the business is key. Magento 2 has functionality for each department in that can be adopted and can help to transform their current processes into something that everyone wants – a chance to make their job easier.
The process for this can be simple:
Lay out each department within the business and identify the stakeholder of those departments. Consult with the stakeholders and their team to understand how they currently use the Magento 1 platform, both frontend and backend.
Take their current usage of the website and map this against the functionality of Magento 2 to ensure their basic requirements are met. Where many migrations fail is that current processes that departments are used to are not considered and their process ends up changing, possibly not for the better, with a new platform causing friction between departments and a sense that 'the old way' was better leading to negativity and disappointment.
Now you have the current processes mapped, consult with the team and find out how they would want to use the website:

What functionality can be added to make their lives easier and enable them to invest their valuable time into new opportunities?
What have they always wanted to do on the website that they haven't been able to in the past?
Legacy issues with your existing website are usually the biggest blocker for moving forward and you now have the chance to start fresh, so make the most of it!

Take their wishlist and set a priority and difficulty rating against each request. The difficulty rating can be achieved by speaking with your agency and finding out what is included with Magento 2 versus what needs to be a custom build. For example, the merchandising team wanting to be able to merchandise without entering position numbers is something that is easy to achieve using Magento 2's Visual Merchandiser whereas setting automatic business rules around how products should be merchandised would need a custom build or third party involvement.
Decide what is possible and viable to launch with from their wishlist and be sure to revisit the list post-migration. Our final piece of advice is to ensure the key stakeholders and their team are involved with testing the functionality they have requested. Assumptions around how each department works and how functionality should work for them can lead to a break down in communication and may ultimately mean that all the hard work to improve processes delivers the opposite.
Ensuring that the whole business is involved and everyone has the chance to improve their current processes is the key to a successful migration. You'll find yourself supported by far more colleagues than just those within your own team and the excitement for launching with Magento 2 will only grow if everyone is involved.
Contact Alex: alex@limesharp.net
Floris Schreuder, eCommerce consultant & Magento 2 Certified Solution Specialist at Experius (NL)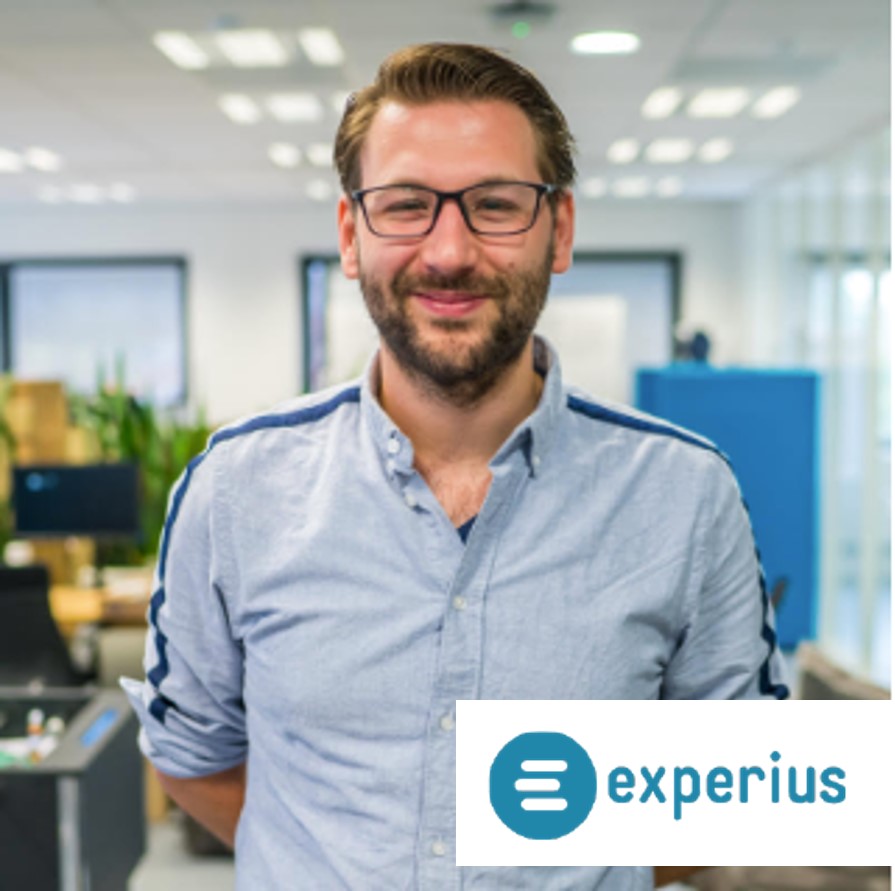 "Migrate your products to a PIM system, it will be a huge cost saver "
Software and the need for new functionality is constantly changing. One of the most promising developments in this area is the rise of the PIM, or Product Information Management, systems.
Often, administrative systems that are connected to the Magento shop aren't focused on getting the right information about the product to the customer.
In B2C this could be long descriptions about the product, what products might work well with the product and extra information the customer needs to buy the product.
In B2B this extra information is often focused on the technical details of the product.
Administrative systems are built for bookkeeping and price logic and excel in this area. But on product information? They might only have 2-3 'free' fields available for 'extra' details.
Experius often advises clients who want to upgrade to Magento 2, to concurrently start a migration of their product data to a PIM system like Akeneo. Doing this at the same time as your migration to Magento 2 will be a huge cost-saver: instead of first migrating your products from Magento 1 to Magento 2, you just migrate the products to the PIM and then connect the PIM via the Magento 2 REST API to your new webshop.
Contact Floris: floris@experius.nl
Adam King, Co-Founder and eCommerce Solutions Architect at MediaLounge, Bournemouth (UK)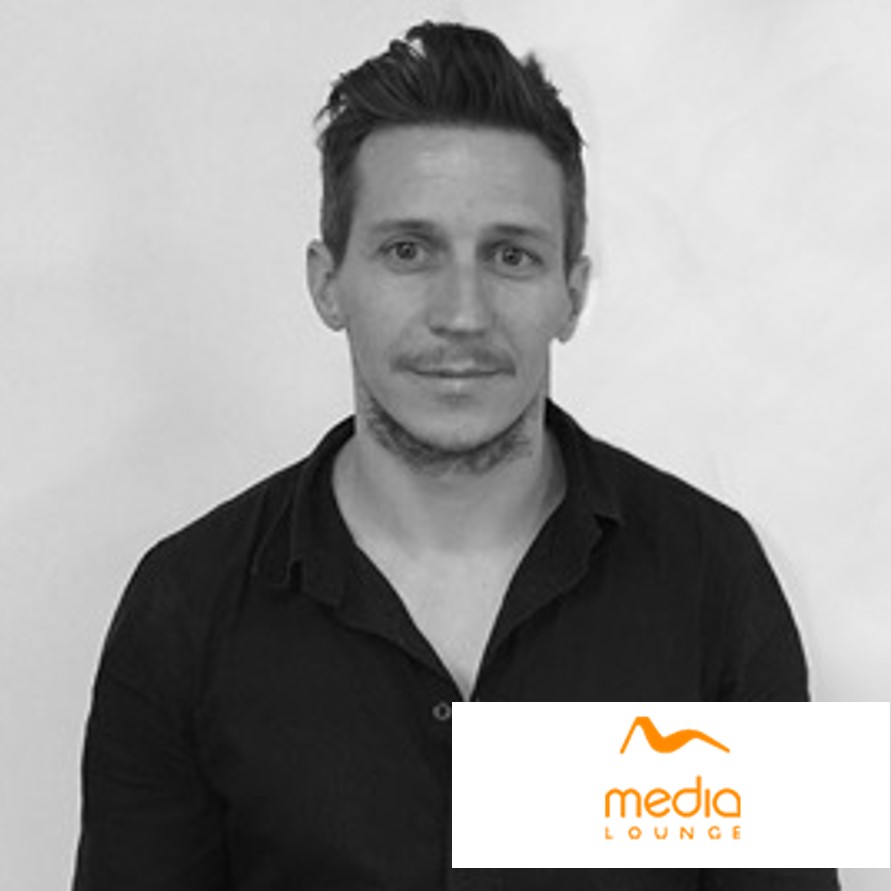 "While tidying up, consult your SEO partner to ensure you're not removing anything which could effect your indexed pages"
When moving from Magento 1 to Magento 2 it's worth thinking about your data. Most agency migration tools will allow you to move over all your current customers, passwords, categories, attributes, products, images, CMS content and order history, so it's worth spending some time cleansing this data to ensure you're only taking what you need.
We'd suggest looking at order history, as with GDPR you only need to retain 7 years worth of order data, so those older than this can be deleted.
Product data is also a key area to be tidied up so get rid of those disabled or unwanted products, remove attributes and attribute sets that are no longer linked to products and remove any unused categories.
Obviously you may need to consult your SEO partner to ensure you're not removing anything which could effect your indexed pages.
Most migrations will start with an initial migration at the start of the project to get your Magento 1 and Magento 2 stores in sync before development, followed by several other top up migrations towards your live date, so you have plenty of time to make these adjustment to your data and move to the new store carrying less dead weight.
Contact Adam: adam@medialounge.co.uk
Juergen Schreck, President at Solvature, Wisconsin (US)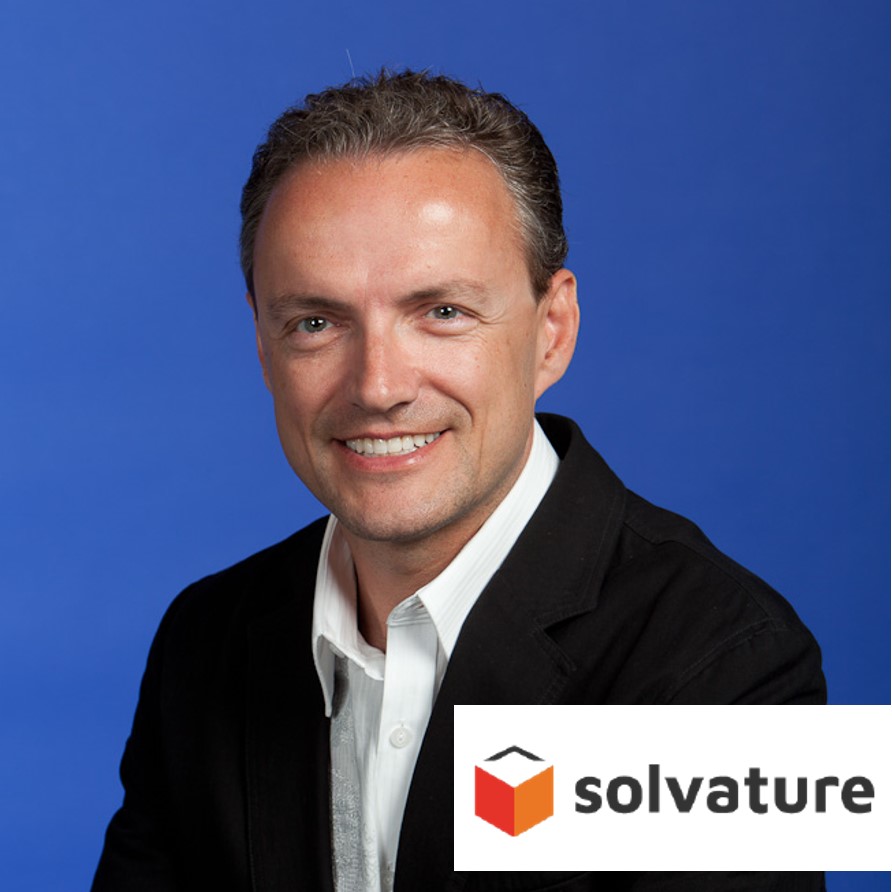 "There are two things that can be ported: your data, and the look and feel of your store"
Magento 2 Upgrade Tips
With the Magento 1 end of life coming up, Magento 1 merchants are being faced with the decision of whether or not to upgrade to Magento 2. It is important to note that upgrading to Magento 2 is not a simple upgrade, but rather a complete rebuild of a store. There are two things that can be ported. First being your data, and second being the look and feel of your store. The theme however needs to be re-developed, so you'll probably want to make some tweaks and add some modernization to get the highest ROI.
Since moving to Magento 2 is in essence a completely new store, it is a perfect time to make sure that Magento 2 is the right move. This is an opportunity for you to move to a different platform if it suits your needs and goals better. You can learn more about choosing the right platform here.
But what about cost?
To make figuring cost out as quickly as possible, you'll want to make a list of all the integrations, extensions, and customized functionality of your store before asking agencies and developers for a cost. It is common for agencies and developers to have a baseline price for a minimal viable product type build. The time it takes to reintegrate your systems, install and test extensions, and re code the custom functionality is what raises the cost of the move, whether it be to Magento 2 or another platform.
Contact Jurgen: jurgen@solvature.us
Andrej Radonic, CEO at Intersales (Germany)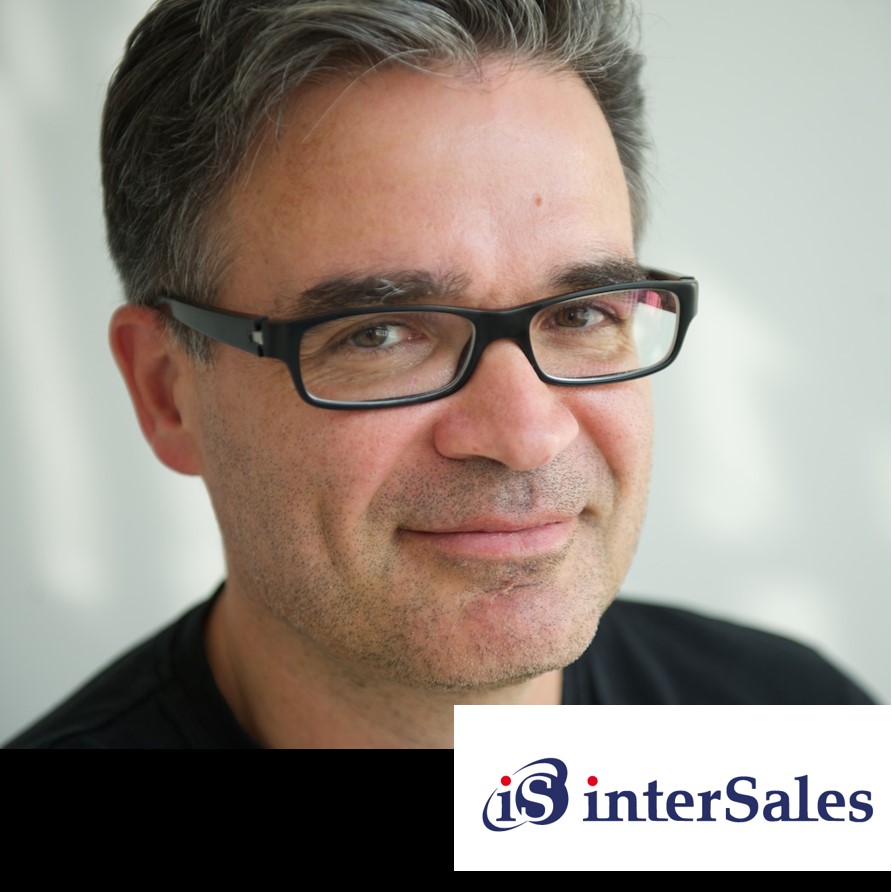 "You should be adding what seems necessary for an optimized user experience and better conversion"
Thorough analysis is key
Migration from Magento 1 to Magento 2 is more than just a technical "switch" to a new platform: It is the chance to improve and optimize the new store that will be created on top of Magento 2.
Learn from your experience with Magento 1, discover weaknesses and opportunities for improvement and mold that into a new concept for Magento 2. For this you will need a detailed analysis of the old platform before anything else asking at least the following questions:
which extensions are being used,
which of them can be done away with,
for which exists a Magento 2 replacement?
Also helpful will be to check which functionality is custom made and can be automatically transferred using the code migration tool for Magento 2.
Focus on concept
When creating the concept for the new store this should be more than just rebuilding the old platform. Think about it in this way: You will be taking over everything that worked well while removing everything that is not needed any more. And you should be adding what seems necessary for an optimized user experience and better conversion.
For this to be a smooth process look at the analysis done before and map out a plan for creating a new theme, for migrating functionality and extensions.
If you have not done a good job on mobile experience so far, now is the time to do it. If you have not thought about Progressive Web Apps (PWA), now is the time to do it. If you have always wanted to improve the checkout, now is the time to leverage existing experience, customer feedback and innovative Magento 2 extensions like OneStepCheckout.
Plan your migration in detail
The migration process from Magento 1 to Magento 2 should be broken up in the following parts:
data (products, customers, orders but also configurations);
Magento extensions,
theme/template;
testing phase and actual relaunching.
Create an actionable plan taking these phases into account. Do not skip on detailed testing before launching the new store. Work with a Magento agency that has lots of experience with both Magento 1 and Magento 2 and has already successfully completed several migrations from 1 to 2.
Contact Andrej: ar@intersales.de
Maier Bianchi – Founder/CTO at Bemeir, New York (US)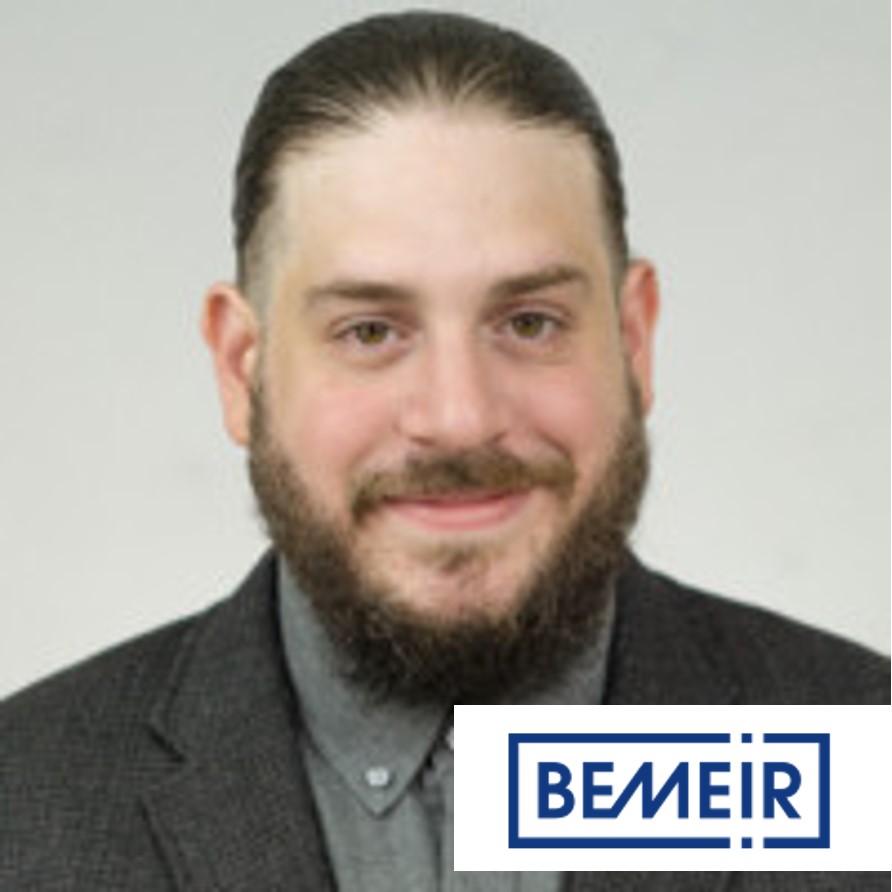 "Think of this as a chance to reevaluate what features are important to you, your site design, your path to conversion, and how you integrate with 3rd parties"
Migrating to Magento 2 from Magento 1.x is a challenging and daunting task. You may feel a sense of foreboding but look at it as a chance to 'clean house'. When you move houses you will inevitably give away or discard items you no longer need. Think of this as a chance to re-evaluate what features are important to you, your site design, your path to conversion, and how you integrate with 3rd parties.
To continue with the moving analogy, it is best to tidily pack your things into boxes when moving, and your Magento site is no different. Be sure to have a solid plan for migrating order data, product data, and customer data. Evaluate if you really need to carry over everything, because there may be some data you already have in external systems and no longer need in Magento.
Lastly, be sure to thoroughly check the results of your migration before moving over fully to your new environment. You will want to make sure your page urls are the same or are 301 redirected, and that all of your emails are working and are designed to maintain consistency. You wouldn't move without forwarding your mail, just as you wouldn't migrate to Magento 2 without checking your page urls.
Contact Maier: info@bemeir.com
Andrew Waite, Managing Director at Convert Digital, Australia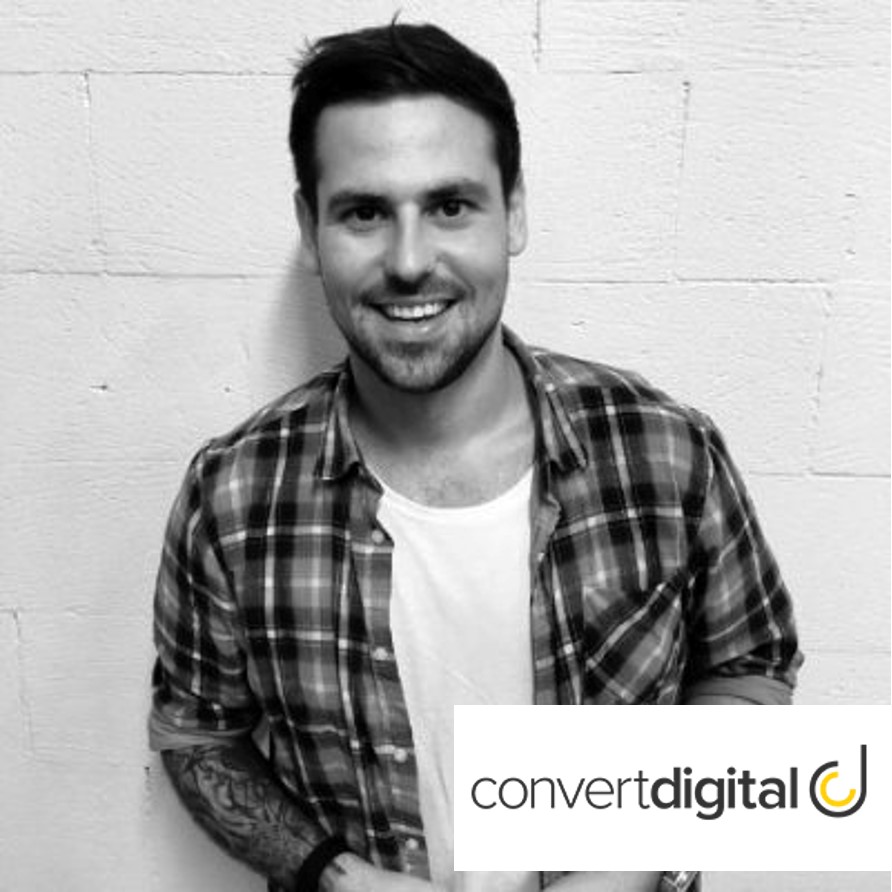 Test data migration as early as possible!

Why Magento 2?
Open source: Magento 2 is completely customisable and continually upgraded to protect against new security vulnerabilities. Boasting the largest community of developers for eCommerce platforms, the Magento community are continually developing extensions, solving complex problems, providing feedback for improvements and more.
Go International: Within Magento you can manage multiple websites and stores with just one login. If you're looking for international expansion, create multiple store views with various languages on your Magento website. Create efficiencies for your business with one place for all orders and a central database of products.
Tips for a successful migration from Magento 1 to Magento 2
Test data migration as early as possible!
It's important to understand what you are transferring from Magento 1 to Magento 2, particularly when you are using the Magento Data Migration Tool.
Depending on what data you are bringing across, there may be extension data that you may need to remove as part of the Data Migration Tool configuration.
Last tip, it is a great time to review your store data and possibly use this opportunity to undertake a data cleanse.
Contact Andrew: andrew@convertdigital.com.au
---
More Resources
Do you have questions, learnings and experience to share? Start the conversation on our social media channels.
---
Related articles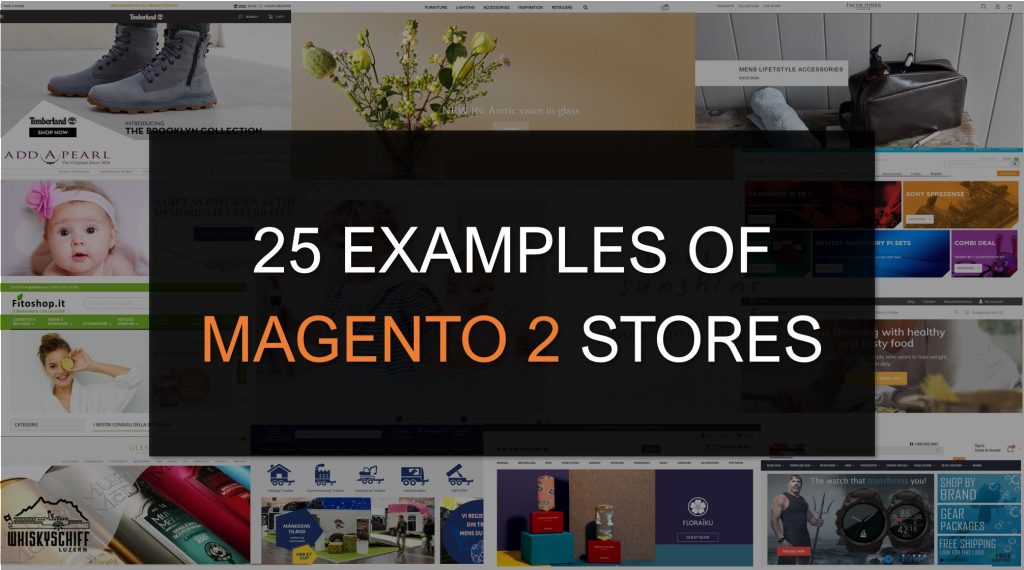 Timberland, Girav, Divers Supply and more industry verticals and geographies.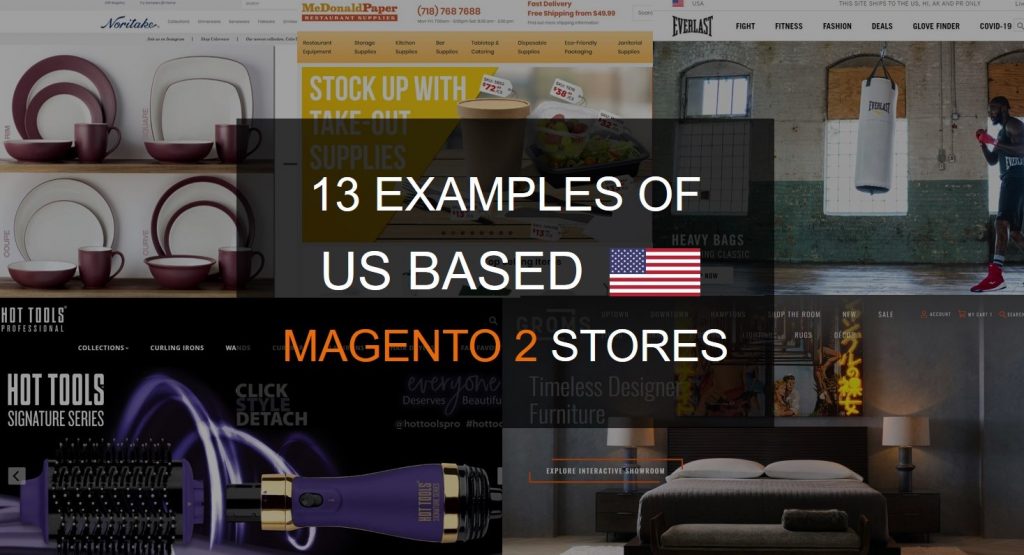 Noritake, Everlast, Hot Tools, Zagg and more.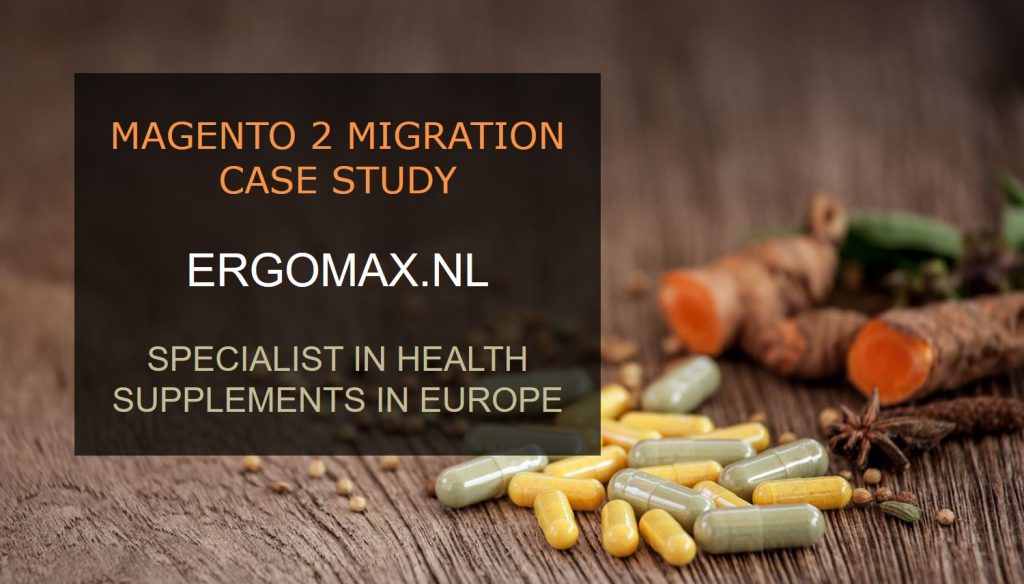 Case study in the health supplements vertical in Europe.