With Magento 1 end-of-life coming in June 2020, we thought we'd provide more examples of successful businesses who decided to migrate to Magento 2 and how it's working for them.
Today we are sharing Paul Zonneveld's story about Ergomax, the specialist of health and dietary supplements in the Netherlands.
1. Exponential growth predicted for the health supplement market
According to industry analyses, health care supplement market is growing rapidly and the prediction up till 2025 is an exponential growth. The size of the market in Europe was $31Bn in 2016.
Rising awareness about advantages of adopting a healthy lifestyle is supporting the dominance of the growth. Adults form the largest consumer group in the market and the geriatric population was the second largest segment in 2016.
2. Ergomax founding story based on a gap in Europe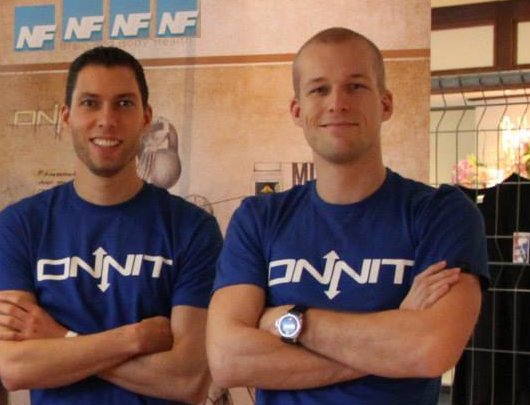 Ergomax was founded in 2007 after an inspiring internship in the USA. We soon realized that the current market was not really up-to-date and to conventional in its approach. We started with 2 products and launched them in 2008.
Our first product was soon sold by a big retailer in the Netherlands, from that point on we started to look for more and more nice products that other companies did not have. We decided to focus more on health specific products instead of sport supplement and by the summer of 2010 the growth started to pick up rapidly.
We had some amazing products and we imported a number of big brands from the US. Nowadays our focus is still on finding unique and high quality products, that no other stores offer and we source them from all over the world: Norway, USA, Spain and even Australia.
3. How Ergomax started with Magento and decided to migrate to Magento 2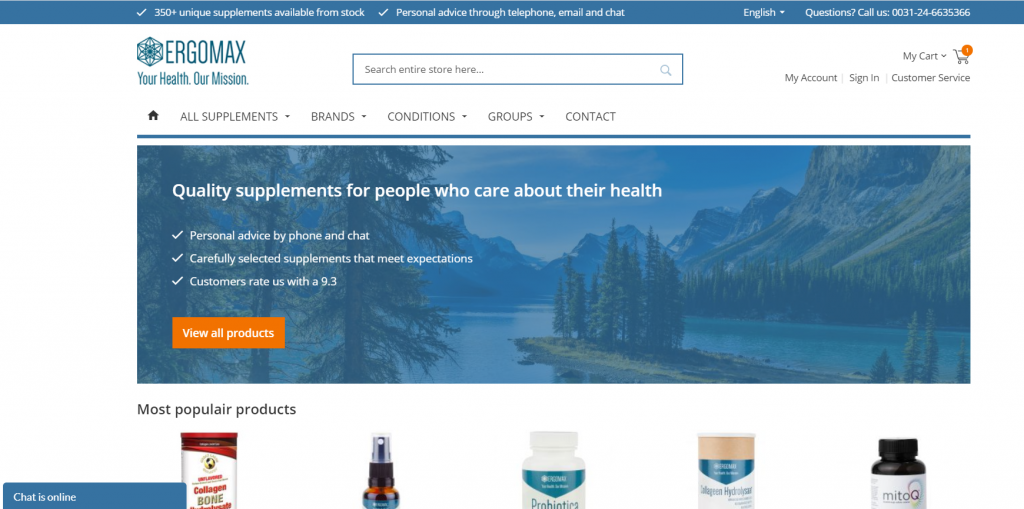 Our first shop was not in Magento but a ready to go concept with a lot of limitations. We soon heard about Magento and decided to use this as a base for our shop and up till 2019 we are still using Magento, but the time has come to move over to Magento 2!
The reason we chose to stay with the platform is that we are familiar with all the functions and options Magento has, and for us there is no good alternative. Reliable and easy to work with are the most important functionalities.
The migration to Magento 2 was set-up by our partner WebdesignTilburg and they managed to do the migration without any problems! The whole process only a few months, including rigorous testing, and we are now very happy with our live website.
4. Top 3 must have Magento 2 extensions

1) OneStepCheckout, should be implemented in every store! Easy to install and it has a natural flow that makes it for customers easy to go through the checkout process.
2) Amasty Improved Layered Navigation, just like OneStepCheckout a must have! Gives customers the best options to navigate and filter through the website.
3) Sooqr search engine, a new and easy way to implement a powerful search engine and easy to use for customers!
5. Challenges faced with the Magento 2 migration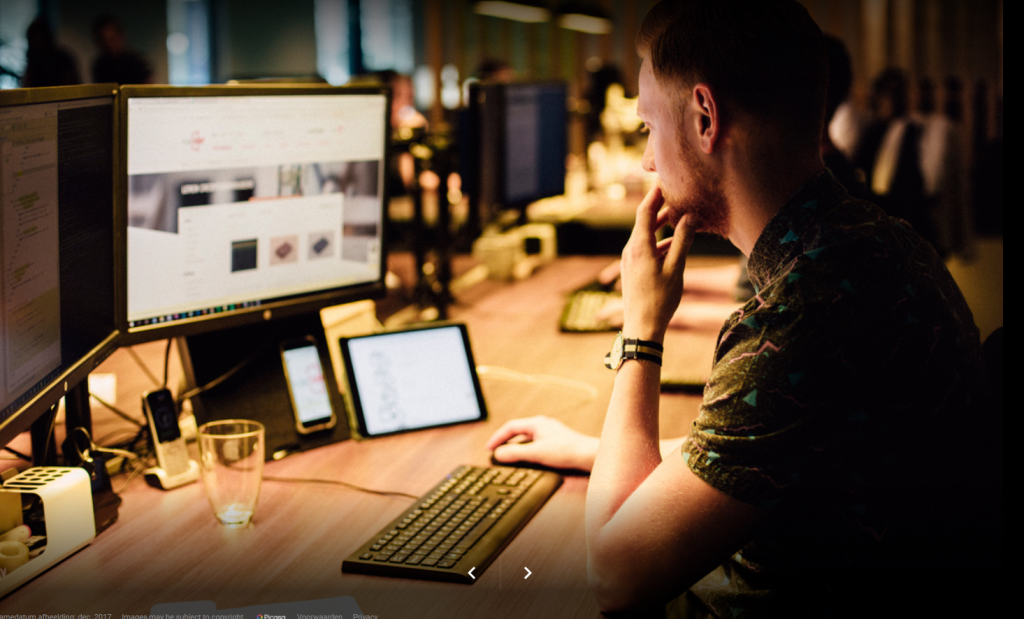 With great power comes great challenges:)
And we are still checking if all the extension we need are compatible with Magento 2. To be honest a lot of extensions are still not ready for Magento 2 simply because they are not stable or have to many bugs.
My top 3 is working without any problems, but for other extensions this can be really frustrating and creates a lot of challenges along the way. Be sure to check if all the necessary a really compatible, I assumed this was the case but I was wrong:)
A great win was to make PostNL extension by TIG and OneStepCheckout compatible. Developers sometimes chose different approaches and a lot of efforts has to be made both in terms of development but most importantly in terms of communications. With both TIG and OneStepCheckout being members of ExtDN (the Extension Developer Network), it was easier to find a solution that works for both of them and puts the client first.
6. Magento 2 checkout option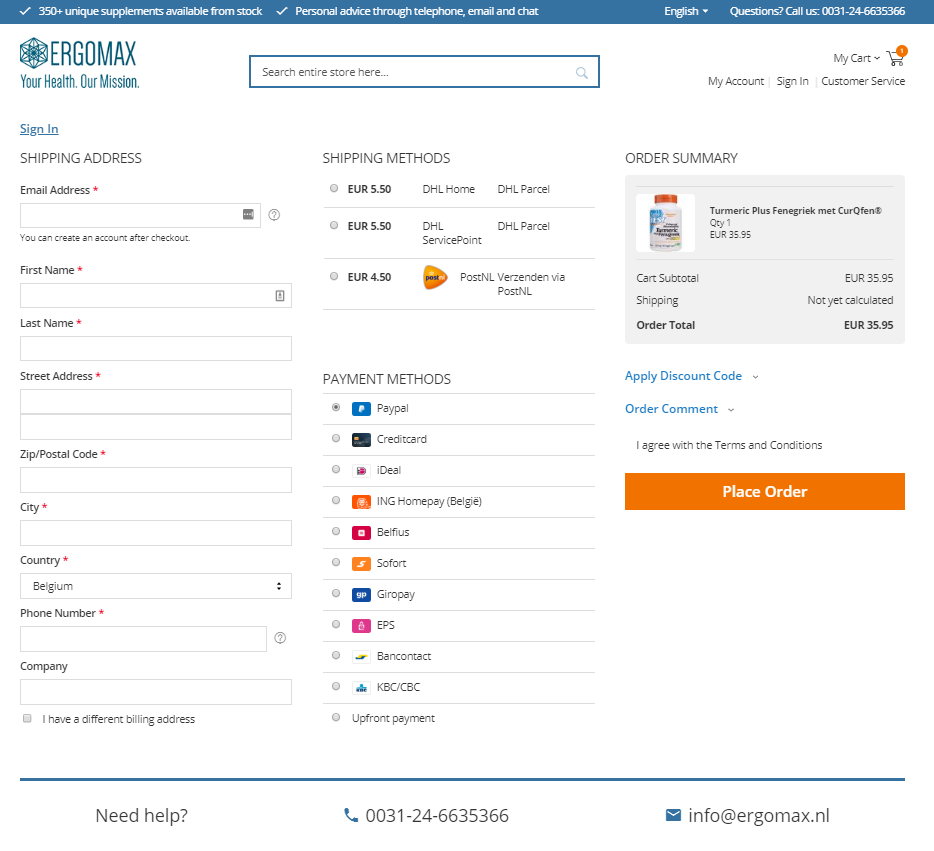 We decided not to go for the standard Magento 2 Checkout because the sales increase with OneStepCheckout has been significant (also in the past) and customers do not like surprises in the checkout, that is why OneStepCheckout is the best option, all steps are clear and easy to follow.
It also allows us to offer our customers favorite payment methods such as IDeal, Sofort, Credit Card and PayPal as well as relevant shipping methods by country i.e. PostNL for the Netherlands and Belgium, DHL and DPD for international.
7. Word of advice for Magento store owners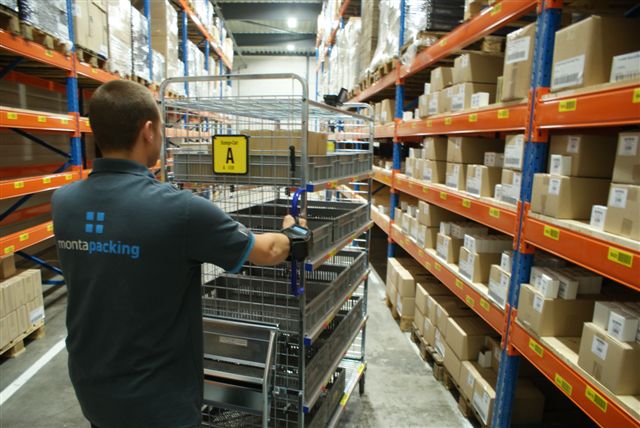 Always keep innovating, never stop looking for new options. Especially if it benefits the customer, such as flexible delivery options or even a phone number with direct contact with a sales person!
You might also like: