Meet Henk Valk, founder and CEO at Falcon Media based in Groningen in the Netherlands.
Magento Background
Falcon Media has been working with the Magento webshop system around 2009. As a result, we have a lot of experience with both Magento 1 and Magento 2. Because we worked a lot on the floor at webshop owners, we can respond well to the various issues and solve problems that a webshop owner often encounters.
Top strength of Falcon Media
Quick responding and fast solving.
We carry out exactly what the customers have in mind when they want to add new features.
We look further and ask further because sometimes the case isn't good for your money.
After all, we want to grow together with us. That is why we are in for long-term cooperation.
Tech Stack
We work with Magento Open Source only, because we don't believe in Adobe's way. We fell in love with the Magento Community and want to give the community as much back as we get from them.
We optimize the webshop mainly with Hyvä Theme as Frontend, Prismic as CMS and OnestepCheckout as Checkout. We recommend Hypernode as web hosting for our customers because we have set up our infrastructure around them with high speed and security.
Magento 2 Showcase
Berghoff Toys is a Belgian company selling branded motorized vehicles for children aged one to 6 years old, online.
Whether you want to give your kids a mini Jeep Wrangler, a Volkswagen Beetle, a BMW Police motorbike or a Bentley Continental convertible this Christmas, it's all there with an average price of €200.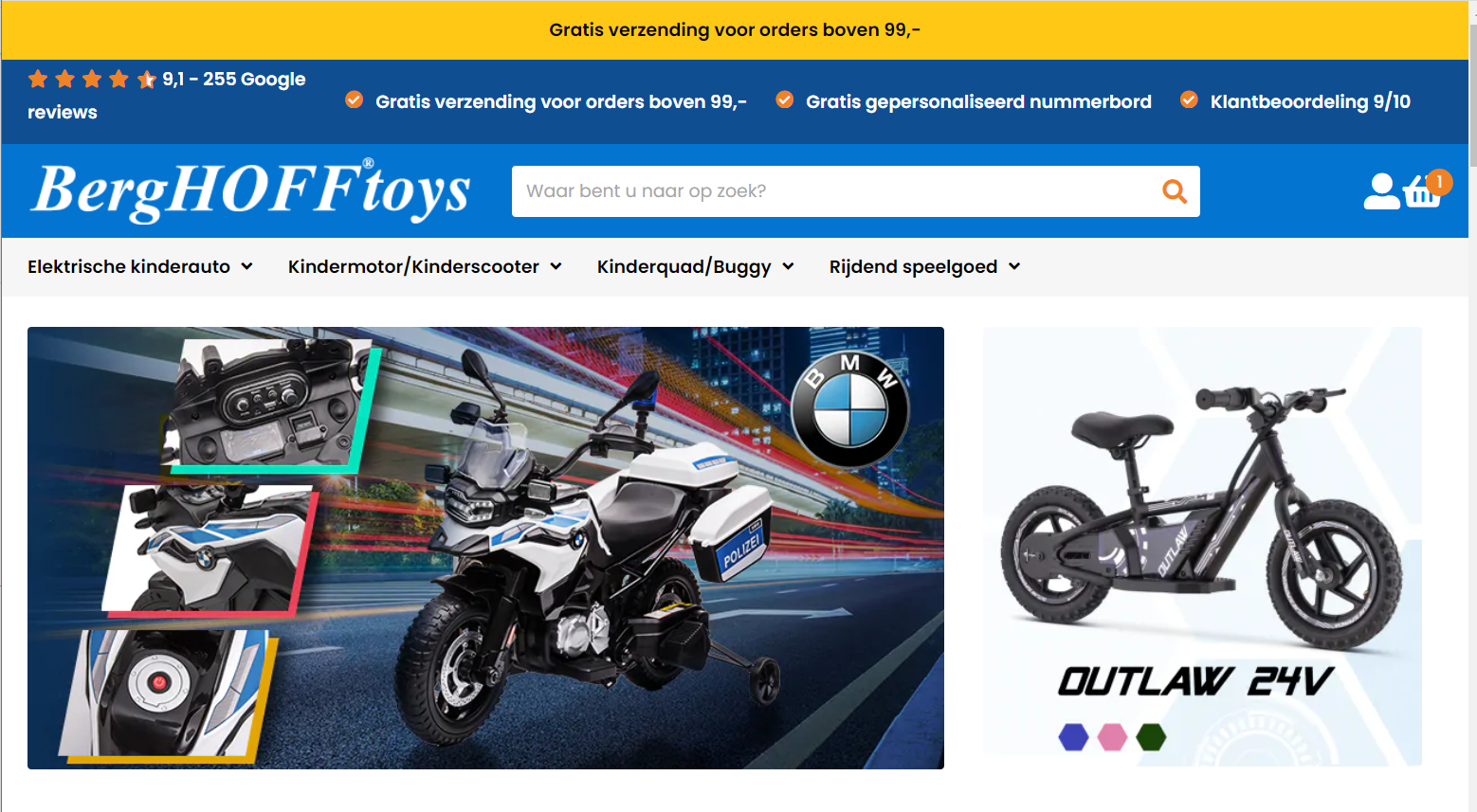 In less than a week, Falcon Media purchased and implemented OneStepCheckout for their client's Magento 2 store. We styled the checkout to match the popular two-column layout with the order total to the right and the shipping and payment detail form on the left.
OnStepCheckout module's default feature allowed us to offer the seamless registration tick box so as to address the account creation friction point, as well as integrate Klarna Pay Later option that we think will be quite useful this year to drive traffic and conversion given the inflation rate and economic context.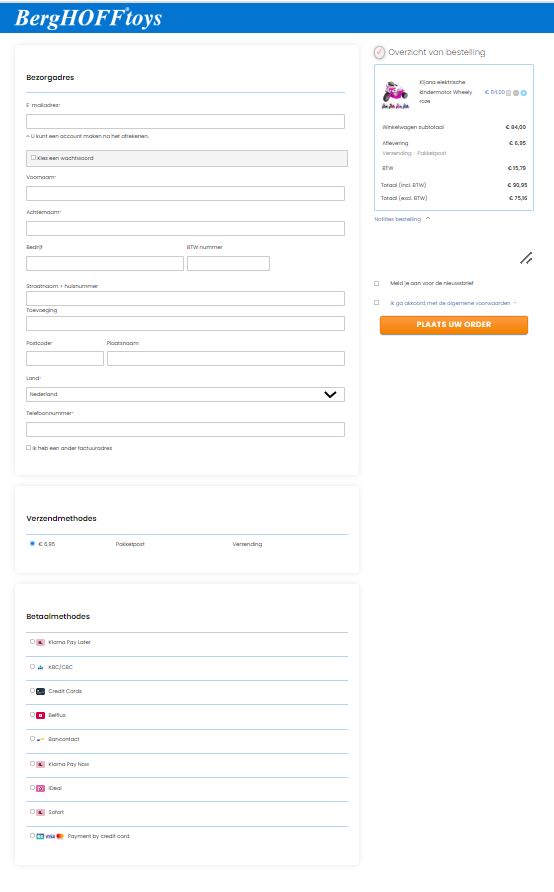 Interested in the speed and quality of Falcon Media's work? Contact Henk today: info@falconmedia.nl